Banks offer relief for homeowners as mortgage rates slashed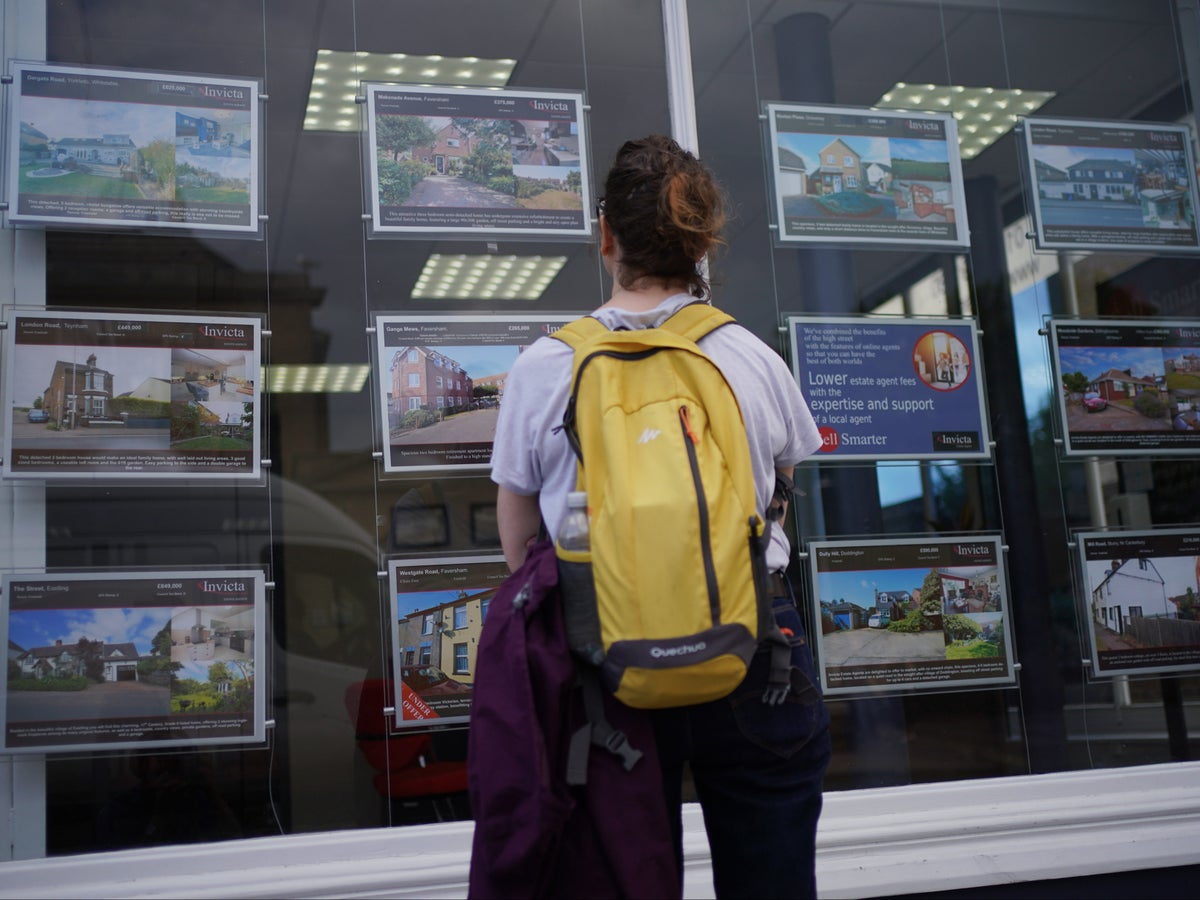 Four of the UK's largest lenders have cut interest rates on fixed-rate mortgages, bringing relief to struggling homeowners.
Experts said the moves by the biggest banks could lead others to follow suit and spark a price war, despite the Bank of England's insistence on raising interest rates.
Halifax, Britain's largest mortgage lender, announced it would cut interest rates on fixed-rate contracts by 0.71 percent from Friday.
This means that those facing the current five-year rate of 6.10 percent will have to contend with a rate of 5.39 percent instead.
"Halifax is making the biggest rate cut I've ever seen from a major lender," said Jamie Lennox of Dimora Mortgages.
He added, "I expect others to lower their rates this week, which could start a price war."
This follows cuts announced earlier this week by Nationwide, HSBC and TSB as banks look to boost operations amid the economic gloom.
Nationwide this week cut interest rates on its fixed-line contracts by up to 0.55 percent, while TSB cut fixed rates by up to 0.4 percent. HSBC is expected to cut rates by as much as 0.35 percent.
This will be good news for first-time buyers and those who will need to get a new mortgage this year, after months of pressure for those who have been under pressure to afford the rising monthly payments.
Riz Malik of R3 Mortgages said: "I expect other big high street lenders to cut rates by the end of the week. This re-rating will benefit thousands of households looking to renegotiate their mortgage by the end of the year."
Shaw Financial Services' Lewis Shaw also predicted a price war as "transaction volumes fall and mortgage lenders pull out all the stops to meet their targets."
Average fixed-rate mortgage rates have fallen, according to analysts at Moneyfacts. The typical two-year contract fell from 6.84 percent to 6.83 percent, while the five-year contract fell from 6.35 percent to 6.34 percent.
Rishi Sunak and his chancellor, Jeremy Hunt, this week expressed hope that the cost-of-living crisis may be gradually easing and average wages are expected to rise faster than inflation.
While consumer price index (CPI) inflation is expected to fall to 6.8 percent from 7.9 percent on the year when figures are released next week, Capital Economics said wage increases are likely to come in at 7 percent.
However, the National Institute of Economic and Social Research (NIESR) warned that the UK economy is still slipping into recession in 2024 amid pressure from high interest rates and rising unemployment.
The think tank said there was still a "60 percent risk" of a recession by the end of 2024.
Meanwhile, experts have warned that rents are expected to continue rising sharply despite the cost of living crisis.
The Independent announced earlier this week that they now spend almost four times as much of their income on housing as homeowners – the latest sign of the deepening housing crisis in the UK.
Property professionals' expectations that rents will rise over the next few months are at the highest levels seen so far this century, the Royal Institution of Chartered Surveyors (RICS) said on Thursday.
About 63 percent of professionals expect rents to increase in the next three months, a new record since the second quarter of 1999, Rics said.
"Demand is not abating, supply remains limited, and that means rents are expected to continue to rise sharply despite the cost-of-living crisis," said Rics chief economist Simon Rubinsohn.