Bebe Rexha shows off her injuries after cellphone-throwing fan was charged with assault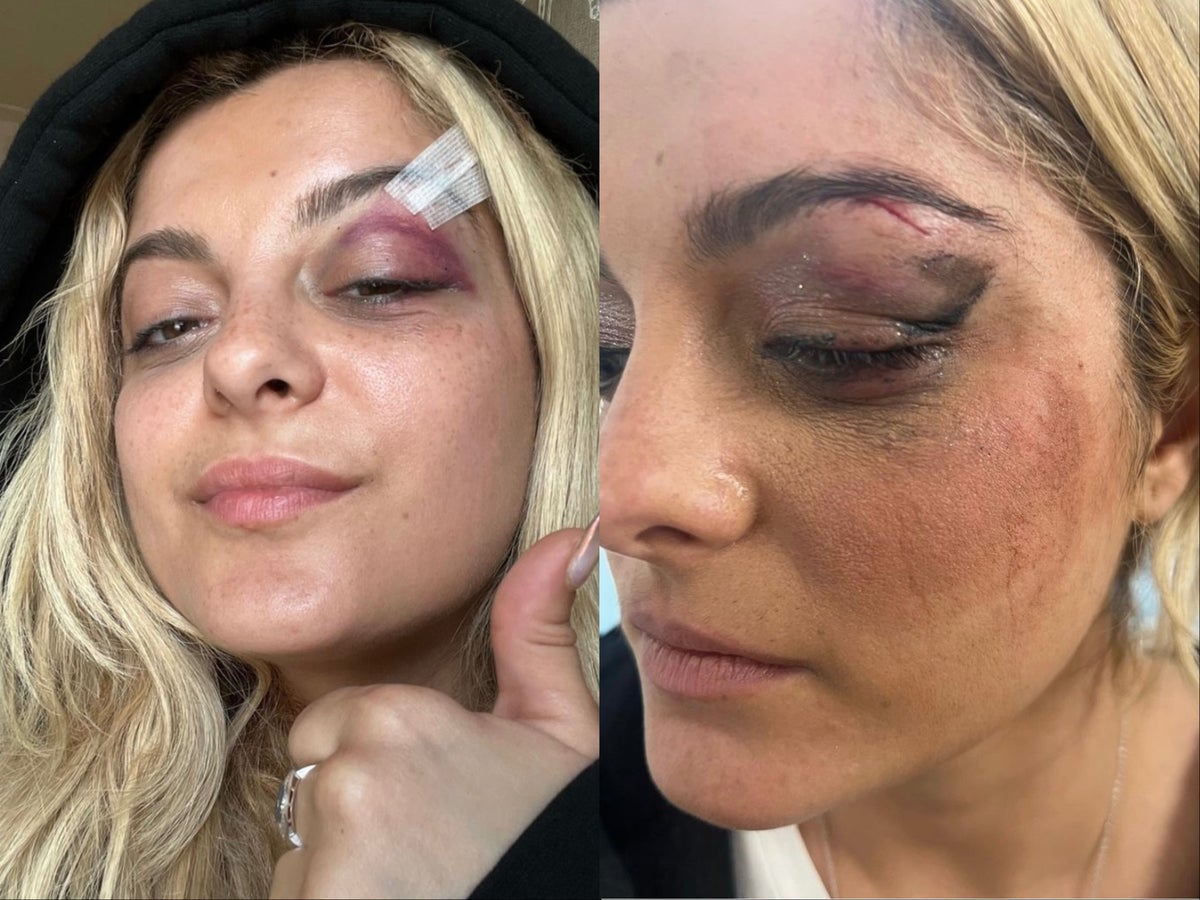 Bebe Rexha has updated fans of her injuries after video captured the moment she was hit in the head by a fan's phone at a recent concert.
The 33-year-old "I'm Good (Blue)" singer was performing in New York on Sunday (June 18) when a concert-goer pointed the device at her.
Accordingly ABC7NYa 27-year-old man has been charged with assault in connection with the incident at The Rooftop at Pier 17.
Taking to Instagram, Rexha, whose real name is Bleta Rexha, shared two selfies with the caption: "I'm fine [sic]."
The photos showed the singer with a black eye and medical tape over her left eyebrow.
Rexha was sewn up with three stitches, her mother Bukurije Rexha told various media.
In a video filmed by fans and circulated on social media, the Brooklyn-born singer can be seen approaching the front of the stage when a phone flies out of the crowd and slams into her face.
She then falls to her knees as a group of crew members rush onto the stage to help her.
Another concertgoer shared a video of the singer being treated by paramedics and wrote: "This is Bebe Rexha being hustled out of the concert hall here in NYC after someone threw a frigging phone and punched her in the face as she left the stage." ."
"Absolutely amazing show ruined by a fan throwing their phone at @BebeRexha. Hope she's fine afterwards," wrote another fan.
This is the latest in a series of incidents in which artists have been injured by projectiles while performing.
Last year, Harry Styles fans were criticized after the former One Direction singer was hit square in the eye with a Skittles candy on stage.
For the remainder of the show, Styles continued to touch or rub his eye and blink visibly.
A month later in November, the 29-year-old "As It Was" star was hit in the crotch by a water bottle thrown by a fan.
In 2018, Rexha was nominated for Best New Artist at the Grammy Awards. her latest album, bebewas released earlier this year.
She is expected to play four more dates on her ongoing tour, including an appearance at The Fillmore in Philadelphia, The Fillmore Silver Spring in Silver Spring, Maryland, The Tabernacle in Atlanta, and Hard Rock Live Orlando in Orlando, Florida.