Biden heads to Asia as US faces debt limit crisis
President Joe Biden departed on Wednesday for a smaller-than-expected visit to Asia cut short by crisis talks with Republicans over the debt ceiling.
The shortened trip – during which Biden will only visit Japan – comes at a time when resolving a domestic political crisis took precedence over Biden's time on the world stage.
The President had planned to focus heavily on Russia and China at summits with world leaders in Japan and Australia. He would also be the first sitting US President to visit Papua New Guinea.
But on Tuesday the White House said Biden would skip Australia and Papua New Guinea and return to Washington early on Sunday to negotiate a deal before the US defaults as soon as June 1.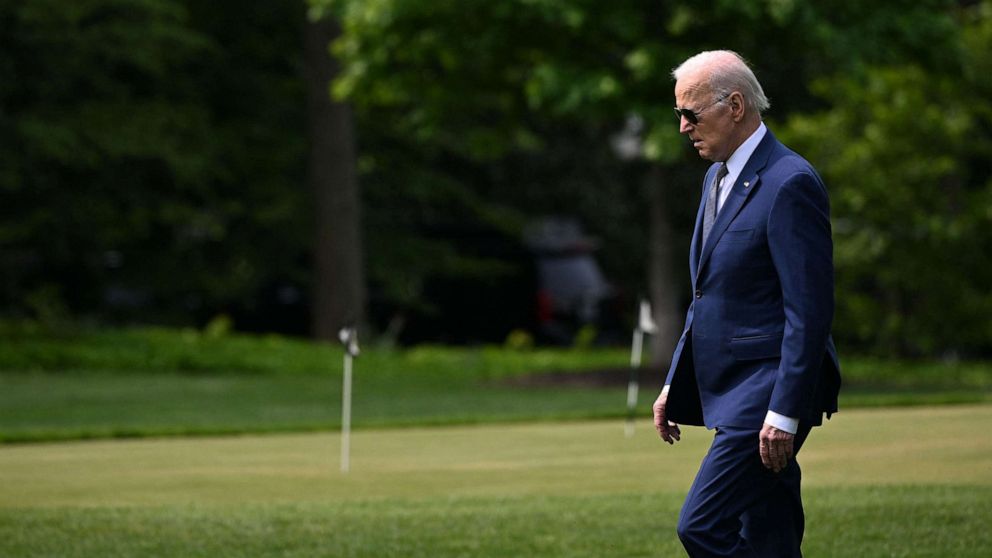 Biden was under pressure and faced 'difficult decisions'
After Biden hosted House Speaker Kevin McCarthy and other congressional leaders in the Oval Office on Tuesday, no deal appeared imminent, though McCarthy said a deal could be in place by the end of the week.
Still, the looming threat of economic catastrophe threatened to completely overshadow Biden's trips abroad.
The White House has argued that it is possible for Biden to manage domestic and foreign policy challenges simultaneously, and the president said Tuesday he plans to stay in touch with McCarthy in the coming days.
"I made it clear to the speaker and others that we will be speaking regularly over the next few days and that staff will continue to meet daily to ensure we do not default," Biden said after Tuesday's Oval Office meeting .
But Biden had already faced criticism from Republicans who questioned his priorities and called for him to cancel his trip entirely.
"The president often has to make difficult decisions about how and where to spend his time," White House spokesman John Kirby said on Tuesday.
A US default would have devastating consequences for the global economy and, according to Kirby, would damage America's reputation abroad.
"There are countries like Russia and China that would like nothing better than for us to default so they can point the finger and say, 'You see, the United States is not a stable, reliable partner,'" Kirby said. "This, as it should be, is a high priority for the – for the President."
G-7 countries confront Russia and China
But a looming default isn't stopping the president from staying away from the annual meeting of the heads of state and government of the "Group of Seven," or G-7 industrialized nations.
In Hiroshima, where the summit is held this year, Biden and his counterparts are expected to focus on keeping the pressure on Russia and countering China's increasingly aggressive stance on Taiwan and the South China Sea.
Four of the seven G-7 heads of state and government have met with Ukrainian President Volodymyr Zelenskyy in recent days. They have already pledged more support to Ukraine as it prepares its much-anticipated counteroffensive against Russia, and while in Japan the G-7 countries were expected to further tighten sanctions against Moscow.
Hiroshima, site of one of two US atomic bombings of Japan in World War II, will also offer Biden an opportunity to reflect on the past in the face of new nuclear threats from Russia, North Korea and Iran.
The threat of a default hurts efforts to counter China
Biden's decision to tighten his timeline will likely hamper his goal of working with allies to counter China's growing military and economic clout in the Pacific.
His planned historic visit to Papua New Guinea, where he intended to meet with a number of Pacific Island leaders, was intended to signal to those countries that the US wants them in orbit – not China's.
And the US has already joined China, which has courted these countries for years and whose President Xi Jinping visited Papua New Guinea in 2018.
A major setback for the US was that another Pacific archipelago nation, the Solomon Islands, signed a security agreement with China last year. In response to China's growing influence, the US reopened an embassy there this year.
Biden's visit to Australia would also have focused heavily on China.
He scheduled a meeting with other leaders of the nations that make up the so-called "Quad" – the four-way security dialogue – made up of the US, Australia, Japan and India.
Founded after the 2004 Indian Ocean tsunami, it faded from prominence for years but has become a key institution in Biden's effort to align American foreign policy with Asia and the Pacific.
This would have been Biden's fourth meeting with his fellow quads since taking office — and third in person. The meetings often result in agreements to intensify cooperation on issues such as maritime security and climate change.
The White House is looking for ways to make amends
But even if Biden has no plans to travel to Australia, he will still have a chance to see his fellow quads in Hiroshima.
Japanese Prime Minister Fumio Kishida, who is hosting the G-7 summit, had already invited his Indian and Australian counterparts Narendra Modi and Anthony Albanese to attend; They are among the non-G7 countries that will be represented there.
Biden, Kirby said Tuesday, will meet with the quad leaders in Hiroshima, though it's not clear if they'll all meet together.
"Rejuvenating and reinvigorating our alliances and fostering partnerships like the Quad remains a key priority for the President," White House Press Secretary Karine Jean-Pierre said Tuesday. "This is critical to our ability to advance our foreign policy goals and better promote global stability and prosperity."
Biden called Albanese on Tuesday to inform him of his rescheduling and to invite him to an official state visit to the United States, Jean-Pierre said.
"We look forward," she said, "to finding other ways to work with Australia, the Quad, Papua New Guinea and the leaders of the Pacific Islands Forum in the coming year."