Biden to halt controversial 'Remain in Mexico' program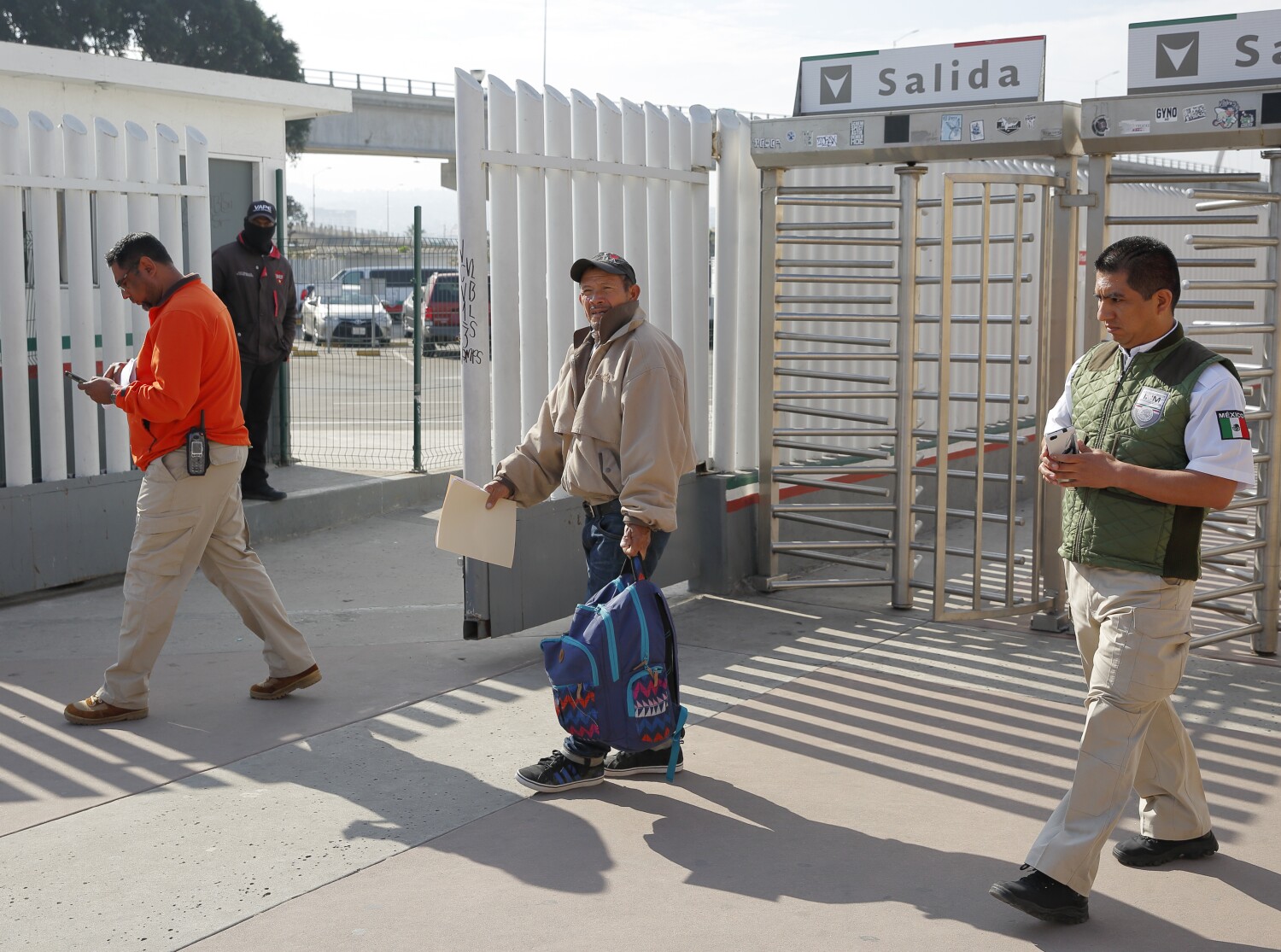 The Biden administration will halt the use of a Trump-era policy that forced asylum seekers to stay in Mexico after a Supreme Court ruling said the government could withdraw the program, according to two US officials.
The administration's action follows a federal judge's decision to overturn his previous decision to reinstate the policy.
"Stay in Mexico," officially known as the Migration Protection Protocols Policy, or MPP, forced back more than 60,000 asylum-seekers during the Trump administration as part of efforts to prevent migration at the southern border. Many immigrants have faced rape, kidnapping and murder while languishing in Mexico, according to advocacy groups.
Department of Homeland Security officials confirmed the move Monday night.
"Individuals will no longer be re-enrolled in MPP, and individuals currently in MPP in Mexico will be de-enrolled when they return for their next scheduled court date," said Marsha Espinosa, a spokeswoman for DHS. "People who have been opted out of MPP will continue their removal process in the United States."
In early 2021, the Biden administration began reversing MPP by allowing thousands of people implicated in the program in Mexico to come to the United States. In June of that year, DHS Secretary Alejandro N. Mayorkas released a memo officially ending the policy.
But in August 2021, US District Judge Matthew Kacsmaryk ordered the government to resume politics; his arrangement came into effect shortly thereafter. Since then, thousands of migrants have been pushed into the controversial scheme.
Then, in June, the US Supreme Court said the government could proceed with efforts to reverse the program. Chief Justice John G. Roberts Jr. wrote the majority opinion, noting that the law does not oblige the government to deport asylum-seekers to Mexico.
On Monday, Kacsmaryk overturned his sentence based on the Supreme Court decision.
Mayorkas wrote in an October 2021 memo, in which he ended the program for the second time, that while he understood the policy had likely led to a drop in arrivals at the border, it should not be continued. He said the policy has caused "a significant and unjustifiable human cost to the individuals who suffered harm while waiting in Mexico." In contrast, the Biden-Harris administration is pursuing a range of policies to discourage irregular migration while incentivizing safe, orderly and humane pathways."
Use of the program tailed off toward the end of the Trump administration, when officials turned to the pandemic-era rule, Title 42, which allows for immediate returns at the border.
The Biden administration continued to use Title 42 before attempting to wind it down in the spring, which was blocked in court.
"DHS is committed to completing the court-ordered implementation of MPPs in a timely and orderly manner," Espinosa said in the statement. "As Minister Mayorkas said, MPP has endemic deficiencies, imposes unjustified human costs and diverts resources and personnel from other priority efforts to secure our border."
https://www.latimes.com/world-nation/story/2022-08-08/biden-administration-plans-to-end-controversial-remain-in-mexico-program Biden to halt controversial 'Remain in Mexico' program