Biden touches down in UK as president expected to be challenged over cluster bombs at Nato summit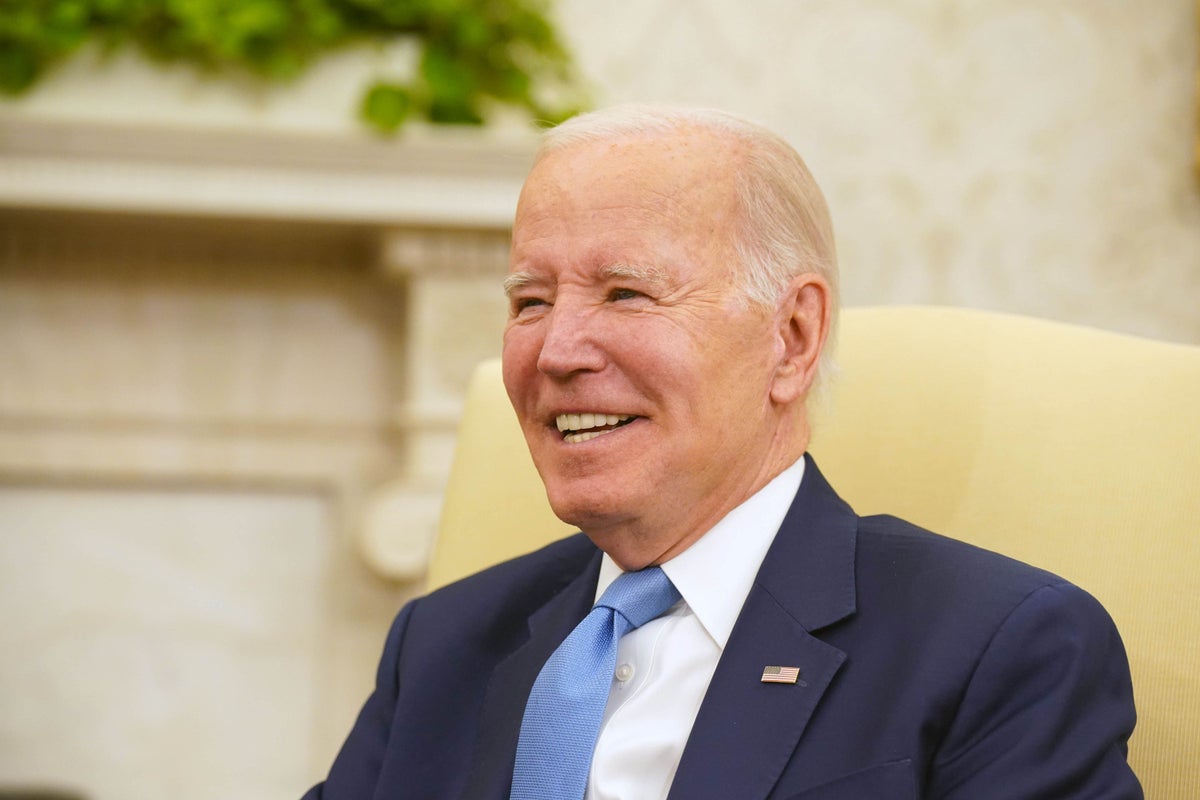 Joe Biden has arrived in the UK to discuss the Russian invasion with Rishi Sunak ahead of a NATO summit where he is expected to be challenged over his decision to send cluster bombs to Ukraine.
Air Force One landed in London-Stansted on Sunday evening during the US President's stopover on the way to the NATO summit in Vilnius, Lithuania.
After landing around 9.45pm on Sunday, Mr Biden boarded a helicopter for the US Ambassador to Britain's Winfield House residence in central London.
The US President will first meet the Prime Minister at Downing Street on Monday morning before meeting the King, and while it is not a state visit, Mr Biden will be in for a pageant at Windsor Castle.
This comes after Mr Sunak previously responded to the decision to send cluster munitions to Ukraine by saying Britain would "advise against" using them.
The UK is one of 123 signatories to a bomb ban convention, but No10 declined to say whether the Prime Minister will raise the issue.
However, the US president is likely to face questions from allies at the summit as to why he is sending cluster munitions to Kiev, even though two-thirds of NATO members have signed the Convention on Cluster Munitions.
It prohibits the use, storage or transfer of the ammunition, which is a large number of bomblets in a wide area, as it poses a constant threat to civilians.
Mr. Biden defended the move, trying to justify the bombs as necessary to boost Ukraine's dwindling munitions stockpile after Kiev received assurances that they would be used.
The focus of the summit is Ukraine and its desire to join the defense alliance.
Although all allies agree that Ukraine cannot join during the war, which would bring the entire West into direct conflict with Russia, the US is considered the most reluctant to join.
Mr Biden has called Kiev's offer "premature". The UK, on ​​the other hand, has signaled its support for accelerated action on Ukraine.
While in the UK, the President is also likely to raise his concerns about challenges to the post-Brexit peace process in Northern Ireland at their fifth meeting in as many months, a US official said.
Biden's special envoy for climate, John Kerry, told the BBC that the environment will be a "critical part" of their talks.