Biden's dog Commander 'bit seven people at the White House' after other dog was expelled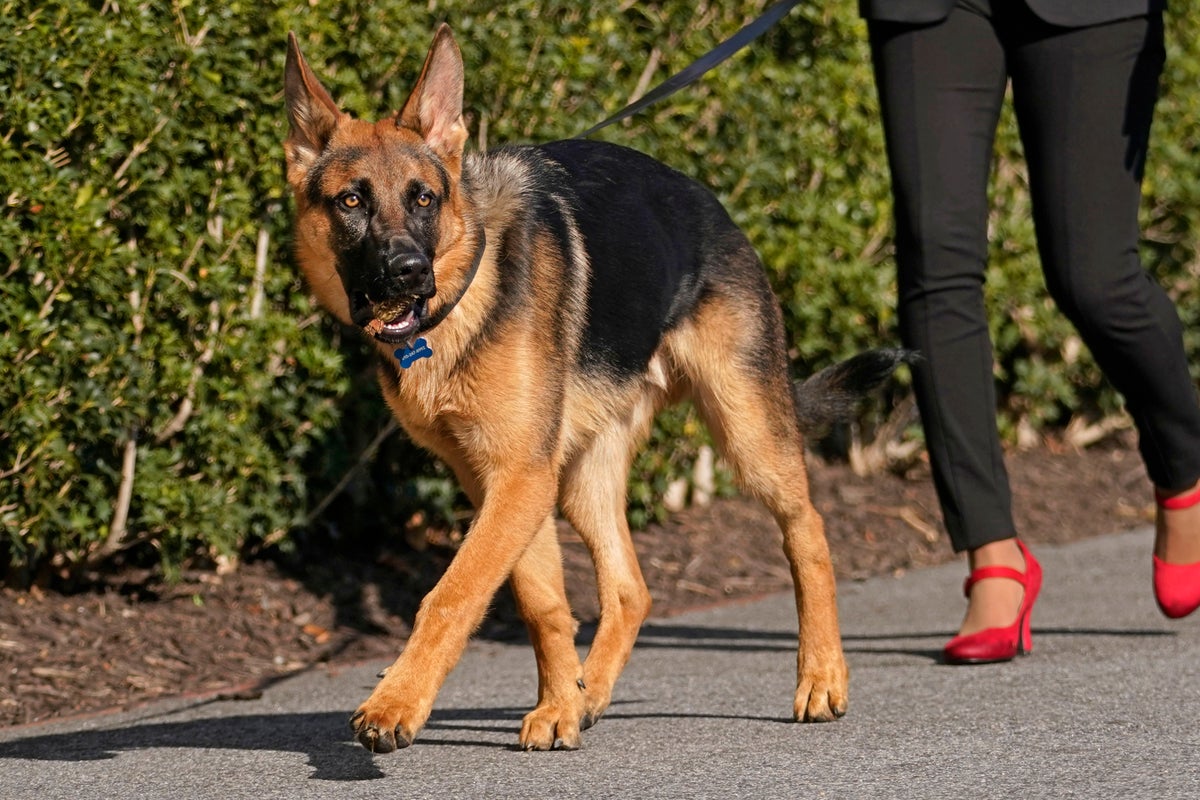 President Joe Biden's German shepherd Commander reportedly bit seven people in a four-month span last year, making him the second White House dog to exhibit aggressive behaviour after former first dog Major was removed from the residence due to similar conduct.
The report of Commander's aggressiveness comes from internal Secret Service communications obtained by the New York Post.
On 3 November, the White House physician's office referred a bitten Secret Service officer to a local hospital for treatment after the dog bit down on the officer's arm and thigh, according to emails obtained by Judicial Watch.
A second incident took place on 10 November, when Commander allegedly bit an officer's thigh while on a walk with first lady Jill Biden in the Kennedy Garden.
Days later, another officer described having to fend off the pet with a chair.
Weeks later, Commander tore the skin of another Secret Service officer's hand and arm, according to the Post. One month later, Commander bit the back of a security technician at the president's Wilmington, Delaware residence.
A Christmas Eve email from a Secret Service inspector suggested issues with Commander were widespread. "Nearly every official in the room with me today spoke about specific incidents surrounding the First Family's dog," the email read.
Commander's behaviour resembles Major's, a rescue adopted by the Bidens in 2018, who was rehomed in 2021 after a number of incidents in which the dog bit Secret Service agents.
"As as you all know, the White House complex can be unique and very stressful. And that is something I'm sure you all can understand," White House Press Secretary Karine Jean-Pierre said on Tuesday. "The first family is working through ways to make the situation better for everyone."
The White House press secretary also relayed a message from Elizabeth Alexander for communications director for First Lady Jill Biden. Ms Alexander said, "They have been partnering with the Secret Service and Executive Residence staff on additional leashing protocols and training, as well as establishing designated areas for Commander to run and exercise," Alexander said.
She added, that the president and first lady are "incredibly grateful to the secret service and executive resident staff for all they do to keep them and their family and the country safe."