Bill aims to promote 'transit-oriented' housing in Washington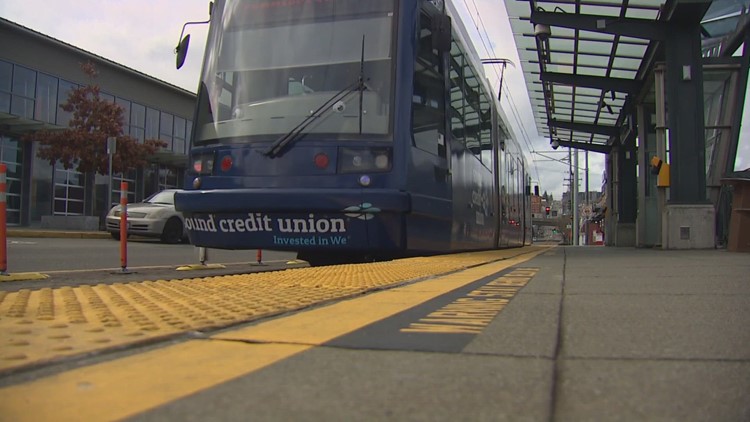 The bill would prohibit local jurisdictions from restricting housing development to single-family homes and require on-site parking for apartments in those areas.
OLYMPIA, Wash. — Cities and counties will not be able to limit housing developments to single-family homes under a proposal in the Washington state legislature.
The bill's sponsors say it's an attempt to promote so-called "transit-oriented" housing development.
In addition to allowing multi-family housing to be within walking distance of major stops and transit stations, House Bill 5466 would also prohibit local jurisdictions from requiring on-site parking for apartments. in those areas.
"We don't have a parking space crisis in Washington, we have a housing crisis," said Paul DelVecchio, President of Portland-based Ethos Development.
He just opened an apartment in Tacoma, Analog, which is considered transit oriented.
He thinks the law will lead to more developments like Analog.
"It was the light on the parking lot. There's a 115-unit building with six parking spaces on the premises, which I think if you were building a building 10 or 20 years ago, that wouldn't be a good investment," DelVecchio said.
The bill was passed by the Senate and its main sponsor, Senator Marko Liias, (D) Mukilteo, said he believes the bill will become law.
"We're not telling every city how to properly plan each station area. We're setting some broad goals that say we want to maximize the value of these investments and make sure as many people as possible can live and work at that high level -transport capacity," said Liias.
Developers who build in transit areas and include affordable apartments will be eligible for the subsidy as well as those who include childcare spaces in their complexes.
The bill has bipartisan support. Senator Chris Gildon, a Republican from Puyallup, was one of the donors.
"We've made a huge investment in our public transport and it makes sense for us to maximize that," says Gildon.
https://www.king5.com/article/news/local/bill-promote-transit-oriented-housing-washington/281-70d4c5b8-9e8f-47fa-944a-96ff4678e955 Bill aims to promote 'transit-oriented' housing in Washington