Bills' Josh Allen hits 4 HRs in Toronto BP; Matt Barkley has 5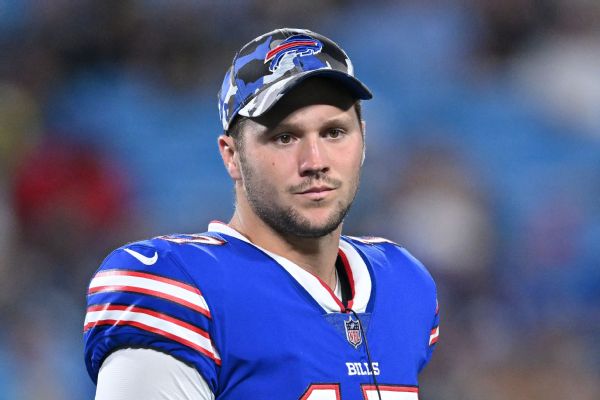 TORONTO – Talk about power weapons. Three Buffalo appearances came to Toronto and showed they have what it takes to go deep and throw deep.
Buffalo Bills quarterbacks Josh Allen, Kyle Allen and Matt Barkley completed batting practice before the Blue Jays hosted the Yankees in a 7-4 win in New York on Monday night.
Josh Allen made four of the outfield walls at Rogers Center in his practice session and reached the second deck twice, but finished second in the BP home run derby behind Barkley, who hit five.
"It was fun to be back out there," Allen said. according to the Toronto Sun. "I've told a few people [of] The trainers miss banging balls, spitting out semen and just talking to the boys. Those are some of the best memories I had in high school."
For Allen, however, the experience was about more than just having fun.
"I'm just sitting here and talking to the guys, they're so relaxed and so focused on what's in front of them here in Toronto," he said, according to the newspaper. "It seems like they have a good mood in the dressing room, which is very funny to see."
"As a player and leader in our dressing room, it was really cool to see what's going on there, to understand and see the different moods."
After the QBs were done in the cage, the Blue Jays posted a tweet joking that they recalled Allen from Buffalo. The western New York city is also home to Toronto's Triple-A team, the Bisons.
Allen, who was voted to the Pro Bowl twice, holds Buffalo's franchise single-season records for passing yards and touchdowns.
The Associated Press contributed to this report.