BIPOC Chamber of Commerce coming to Snohomish County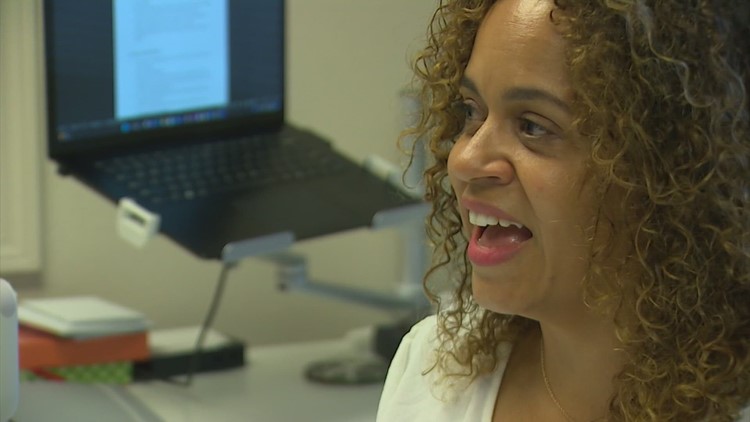 The pandemic highlights the need for support for women and minority-owned businesses.
EDMONDS, Wash. – They can joke about it now, but during a pandemic, life in Agent Vida no laughing matter.
Amalia Martino, owner of marketing and communications firm based in Edmonds, said: "We just prayed that we could make enough money to pay our salaries and find out what happens next. ".
Martino said navigating relief funds during the pandemic is a full-time job.
She feels lucky to have someone who has helped her through this process.
"I was lucky to have a relationship with a banker who could mentor me," says Martino. "If I didn't have someone I could call and ask for help, that would be a different story."
Women and ethnic minority-owned businesses fail more often than others during the pandemic — even though the government has funds to help them survive.
In Snohomish County alone, 30% to 40% of women and minority-owned businesses don't even bother applying for COVID relief money.
That attitude is something business leaders are planning to change.
"This is going to be something new for Snohomish County," said Garry Clark, executive director of the Economic Union of Snohomish County.
A new chamber of commerce is being established to serve women and people of color.
Clark believes that language barriers, trust issues and a lack of connection in the BIPOC community often keep people from seeking help with their business — or even starting one.
A 2016 Stanford University study found that startups owned by blacks were more often denied loans than whites, regardless of their credit score.
The BIPOC Chamber will act as a business incubator and safety net for the community.
"This allows BIPOC/women-owned businesses to start from scratch. It also helps struggling businesses. We'll let them know that there are some options available to you," Clark said. .
"I feel like we're making up for lost time — trying to access and maintain access to things that previously excluded us," adds Martino. "As a Black business owner, you feel you have to get ahead of the rest, and that's hard."
Now, life in La Vida is good — and it just keeps getting better — knowing that BIPOC businesses are being supported.
"There are a lot of questions and sometimes it's hard to get answers," says Martino. "It's hard to show up and vulnerable. I think the BIPOC chamber will provide that space."
Watch playlist of KING 5 top stories: