Boeing to open new 737 Max assembly line in Everett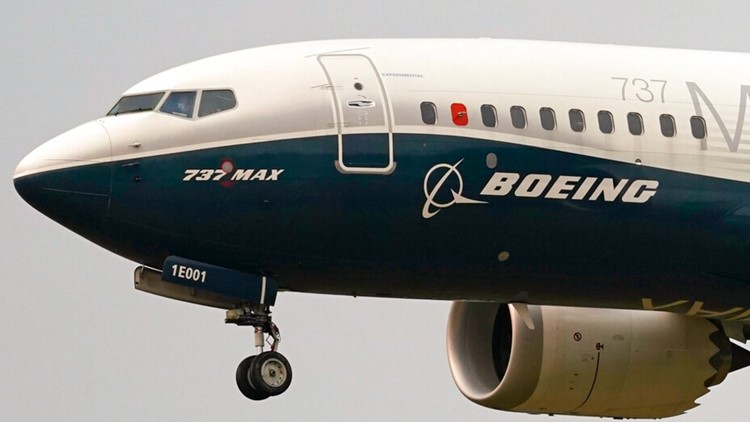 Boeing has room in the Everett plant because it won't build the 747s and 787s there anymore.
EVERETT, Wash. Boeing will add a fourth assembly line to produce more 737 Max planes, as it tries to quickly convert backlogs of orders into deliveries of new planes to generate cash.
The new line will open in the second half of next year, according to a note Monday sent to employees from Stan Deal, CEO of Boeing's commercial jet business.
The line will be in an existing facility in Everett, Washington, where space is available as Boeing is moving production of larger 787s to South Carolina and ending production of the iconic 747.
The plant is about 40 miles north of Boeing's other 737 assembly lines in the Seattle suburb of Renton, one of which has been idled but is being reactivated, Deal said. He said the company is not relocating the entire 737 program, but only adding capacity, especially for newer Max models.
>> Download KING 5+, our new Roku and Amazon Fire apps, to watch live news 24/7
The Max is Boeing's best-selling plane. It was suspended worldwide for nearly two years following two fatal crashes involving a flight control system that Boeing later overhauled. Since the United States and other regulators allowed the Max to continue flying, Boeing has received large orders from United, Delta, Southwest and foreign airlines.
Snohomish County Executive Dave Somers praised the announcement, saying he appreciates Boeing's contribution to the community and the economy.
"We will continue to be at the heart of the global aerospace industry and look forward to innovations that will continue to thrive at Snohomish County's Paine Field Airport," Somers said.
https://www.king5.com/article/tech/science/aerospace/boeing/boeing-new-737-max-planes-assembly-line/281-f5162f2c-8db9-4716-9c36-25b5d5f4ef2c Boeing to open new 737 Max assembly line in Everett