Boris Johnson: new Partygate report names and shames ex-PM's allies for 'disturbing' attacks – latest news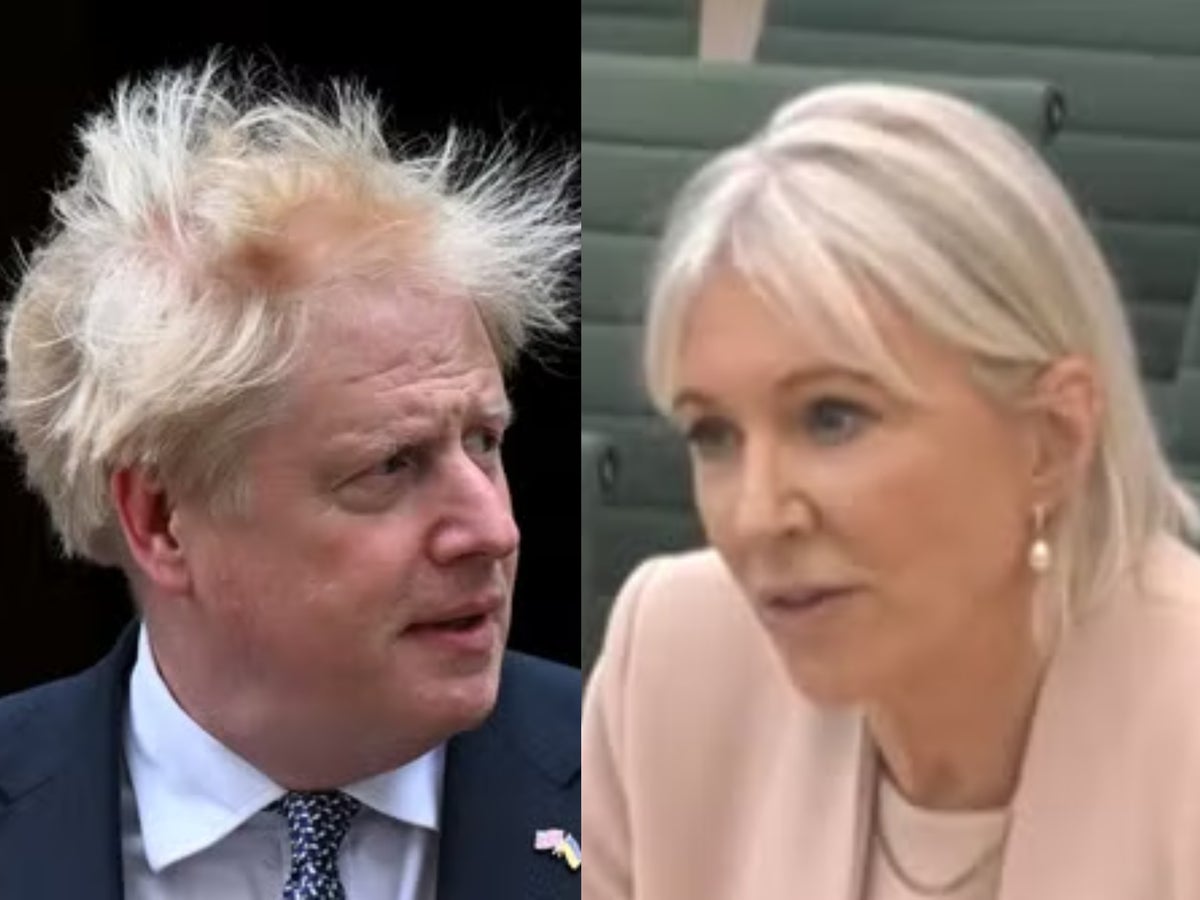 MPs are currently voting in favor of Partygate's report, which finds Johnson misled Parliament
Boris Johnson's allies have been accused of undermining democracy through a "coordinated campaign of meddling" that put "unprecedented" pressure on the committee investigating whether the ex-Prime Minister lied to Parliament about Partygate.
The Privileges Committee has released its new special report, in which it highlights "disturbing" comments from Tory MPs who criticized the cross-party MPs during their 14-month inquiry.
Johnson's allies have called the investigation a "witch hunt" and "kangaroo court." Those named include Nadine Dorries, Jacob Rees-Mogg, Andrea Jenkyns and Priti Patel. MPs now appear ready to vote on whether to sanction them.
In its scathing report earlier this month, the committee found Mr Johnson had lied to Parliament about Partygate and recommended a 90-day suspension.
Related: Witness the UK government's asylum policy being declared illegal
However, he escaped this punishment by resigning as an MP after being informed of the results beforehand. Shortly thereafter, he accepted a new role as a columnist Daily mail.
The new report will be another blow to Rishi Sunak, who has been desperate to put an end to the Johnson era.