Boris Johnson says Natwest boss must quit if she leaked Nigel Farage's account details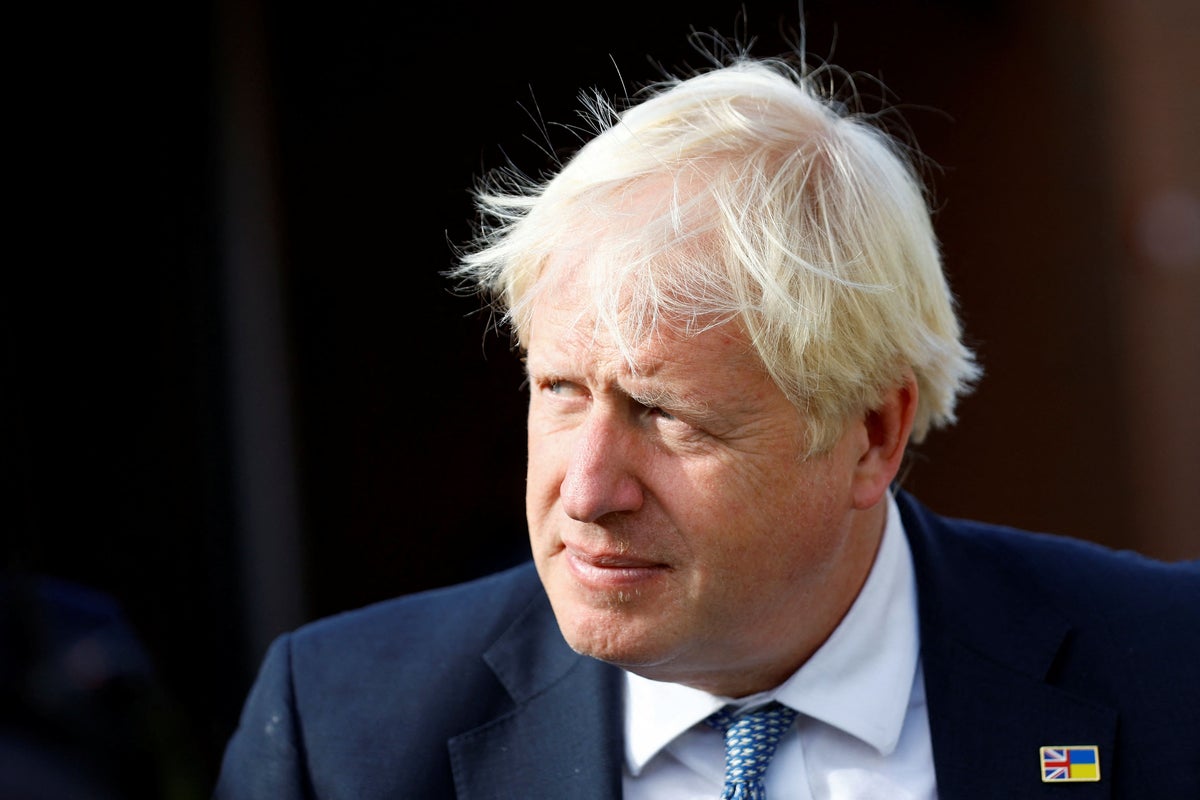 Boris Johnson has urged the Natwest boss to resign if it is found that she gave the BBC details of Nigel Farage's bank account.
The former prime minister also called on the government to order an investigation into the dispute.
He said if Dame Alison Rose "was in any way responsible then she really must go". Mr Johnson added that he didn't know if she was behind the BBC account.
Writing to Mr Farage earlier this week, Dame Alison insisted comments in a dossier from Coutts, the royal family's bank which Natwest owns, "do not reflect the bank's views".
This comes after the arch-Brexite supporter said his account had been wrongly closed because the institution disagreed with his political views.
The bank reportedly quoted the former Ukip boss' retweeting a joke by comedian Ricky Gervais about trans women and also his friendship with tennis champion Novak Djokovic, who opposes Covid vaccinations, to flag concerns he was "xenophobic and racist".
The dossier also repeated previous press reports, from an old school friend, that a Farage teenage boy sang "Gas 'em all, gas 'em all" about Jewish people, and press claims by his former teacher that he "once marched through a Sussex village singing Hitler Youth songs," which he denies. The 40-page document also described him as a "disingenuous cheat".
Mr Johnson said he did not know if Dame Alison was behind BBC reports that Mr Farage's account was closed because he was short on funds. But he said Coutts made a "terrible mistake".
He said he read the Coutts dossier "with a cold, hard anger".
"You made a terrible mistake. Coutts is no longer the self-proclaimed posho bank of the kids at my school who used 50p Coutts checks to buy turkey sandwiches at the Tuck Shop. It no longer has the right to behave as it wants.
"As a subsidiary of NatWest, Coutts is nearly 40 percent owned by you and me, the taxpayers, because we bailed out the company in 2008; and Alison Rose is publicly accountable for her decisions and her £5.2million salary. This is important because what this bank has done is – paradoxically – disastrous for the reputation of UK financial services."
He added: "I'm afraid if Dame Alison was in any way responsible for this then she really needs to go."
Mr Farage has thanked Dame Alison for her apology – but also accused her of being forced to do so by the Treasury.
He also said he couldn't "walk away" from the argument.