Boris sitting on 'ticking time bomb' over Partygate claims, say senior Tories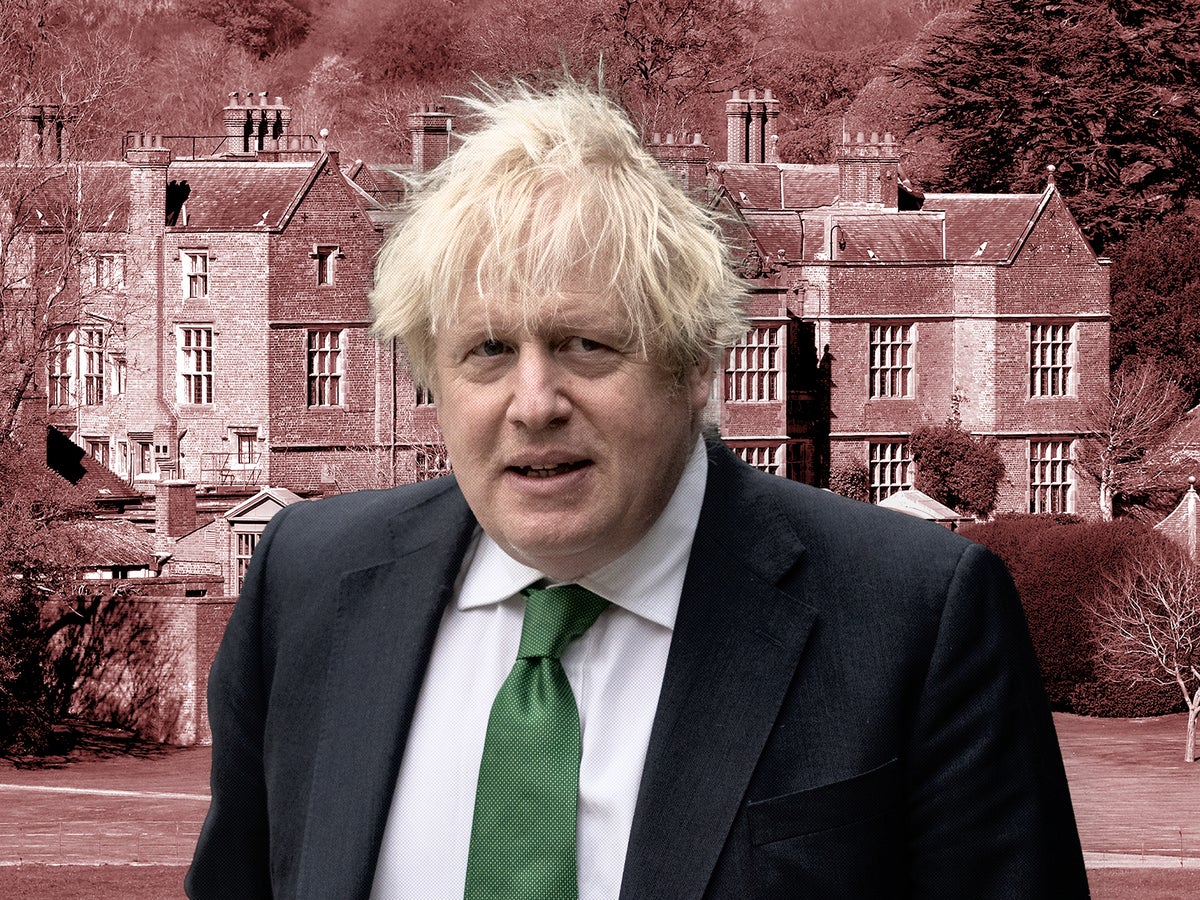 Boris Johnson is sitting on a "ticking time bomb" as police investigate new Partygate allegations, senior Tories say – and warn the controversy surrounding the former PM could hurt the party's re-election chances.
Conservative grandee Michael Heseltine said Mr Johnson was "painfully on the rack" after Cabinet Office officials referred him to Scotland Yard and Thames Valley Police over further possible breaches of the lockdown at Checkers and No 10.
registered mail The IndependentLord Heseltine said: "Never in my life have I seen an ex-Prime Minister so naked and so painfully on the rack as Boris Johnson."
Read Heseltine's sharp attack on Boris exclusively on Independent Premium
The Partygate inquiry into MPs means he faces "the real possibility of being banned from the House of Commons for lying and possibly losing his seat," observed the former Deputy Prime Minister, adding: "There's a ticking time bomb hanging beneath him now." legal threats and possible criminal prosecution." ."
It comes as Cleo Watson, Mr Johnson's former deputy chief of staff at Downing Street, has said The Independent Partygate's latest claims could be the final blow to his political career.
"I think so," said the former adviser. "I think he's making his money, he's writing his books, he's got a beautiful new baby on the way, why would he pursue another political career? But if he does, that might be the final nail in the coffin."
When Ms Watson was asked what she would give the former Prime Minister for morality out of ten, she replied in a bitter attack: "Five."
The latest line is:
Tory MPs urged Mr Johnson to share photos of events at Checkers and No 10
Nadine Dorries suspected that his event logs might have incorrect names and dates
It emerged that Mr Johnson met Donald Trump over dinner in the US to discuss Ukraine
The storm surrounding the former Tory leader centers on claims that up to a dozen potentially suspicious gatherings took place during the lockdown at Checkers and No 10, after new details were found in his official diaries and leaked to police.
Mr Johnson – reportedly "angry" and "desperate" at the new questions – is said to be ready to post a photo of a lunchtime gathering with his elderly mother and sister in Garden No 10 in June 2020.
The former prime minister believed the picture exonerated him The times, as five people were gathered and outdoor meetings in groups of six were allowed. However, the newspaper said the photo showed family members standing close together and decided not to publish it.
Tory MPs are disheartened by the latest revelations. A senior figure on the right – who until a few months ago had been a Boris supporter – told the story The Independent: "He is his own worst enemy by striking again. His days in politics are over. Deep down I think he knows that."
The Conservative said, "If he has photos with the family, bring them out and let's see what the problem is." Of course, it will only increase the damage to the party because we [Tory MPs] I still have to answer for him."
A Red Wall MP added, "If he has photos of Checkers and #10 of these events that he believes are innocent, he should publish them rather than let it drag out." It doesn't have to be like this for months move on."
There is now feverish speculation as to who of Mr Johnson's and his wife Carrie's closest associates may have attended the gatherings that have sparked officials' suspicions.
A senior Tory MP who was with Checkers when some Covid restrictions were still in place told it The Independent It was a myth that Mr Johnson was "boozed" – although they did admit there was wine with lunch. This was served outdoors, in accordance with advice at the time.
Johnson's ally Ms Dorries said the timing of the handover of the dossier to police "stinks to high heaven" – and claimed some of the diary entries may have been filled out incorrectly by younger aid workers.
Speaking on TalkTV, Ms Dorries said: "They are filled out by young civil servants in the private office and they are often wrong. They describe the wrong people, the wrong places, the wrong times and even the wrong dates."
The Johnson ally also revealed that after an early morning long-distance call with her boyfriend – who was in the US this week – she was left with the "strong impression" he had no plans for a comeback.
"Some in Westminster fear the return of Boris Johnson more than anything and they will do whatever it takes to ensure that doesn't happen, while letting their imaginations run wild and leading them down the paths of underhanded intent. ' said Mrs Dorries.
However, she did admit that she "had a strong impression that going back is the last thing on his mind."
Labor leader Sir Keir Starmer said there were "questions now as to why these allegations were not made earlier" even though the public was "fed up with Mr Johnson and Partygate".
Lord Heseltine also warned that Mr Johnson's WhatsApp messages, which the Covid Public Inquiry has called for, could also be extremely damaging given "his propensity for loose language, four-letter tirades and frivolity".
The Tory politician said the current chaos is "all part of the terrible historical mistake the Tories have made, which they need to clean up and change – to end Brexit", adding: "This political car crash that Boris is now facing." captures, is harmful and divides us." Party."
Mr Johnson's team said so in a statement Politically that there was an "information campaign trying to fabricate false claims".
His team threatened former advisers, adding: "This is being run by former advisers who are now willing to say anything about Boris to discredit him, even if it is an outright lie." These individuals should take careful care of themselves , as revelations about their own behavior are pending."
A spokesman for Mr Johnson said he met Mr Trump "to discuss the situation in Ukraine and the vital importance of Ukraine's victory". The couple met in the US, where the former prime minister spoke to Republicans this week.
Meanwhile, the head of the Covid-19 inquiry is urging the Cabinet Office to release Mr Johnson's diary entries and his WhatsApp messages featuring 40 top figures from the No10 parties.
Baroness Hallett is threatening government officials with criminal penalties if the contents are not handed over by Tuesday.
Mr Johnson has reportedly been given until the end of next week by the all-party Privileges Committee to explain why he says no rules have been broken in new events being investigated by police.
MPs are understood to think it safe to go ahead with their report on whether he lied to Parliament – merely delaying publication "for a week or two".
The Independent has reached out to Mr Johnson's team for comment.