Bournemouth beach incident now: Two children dead as 10 pulled from sea and man arrested – news today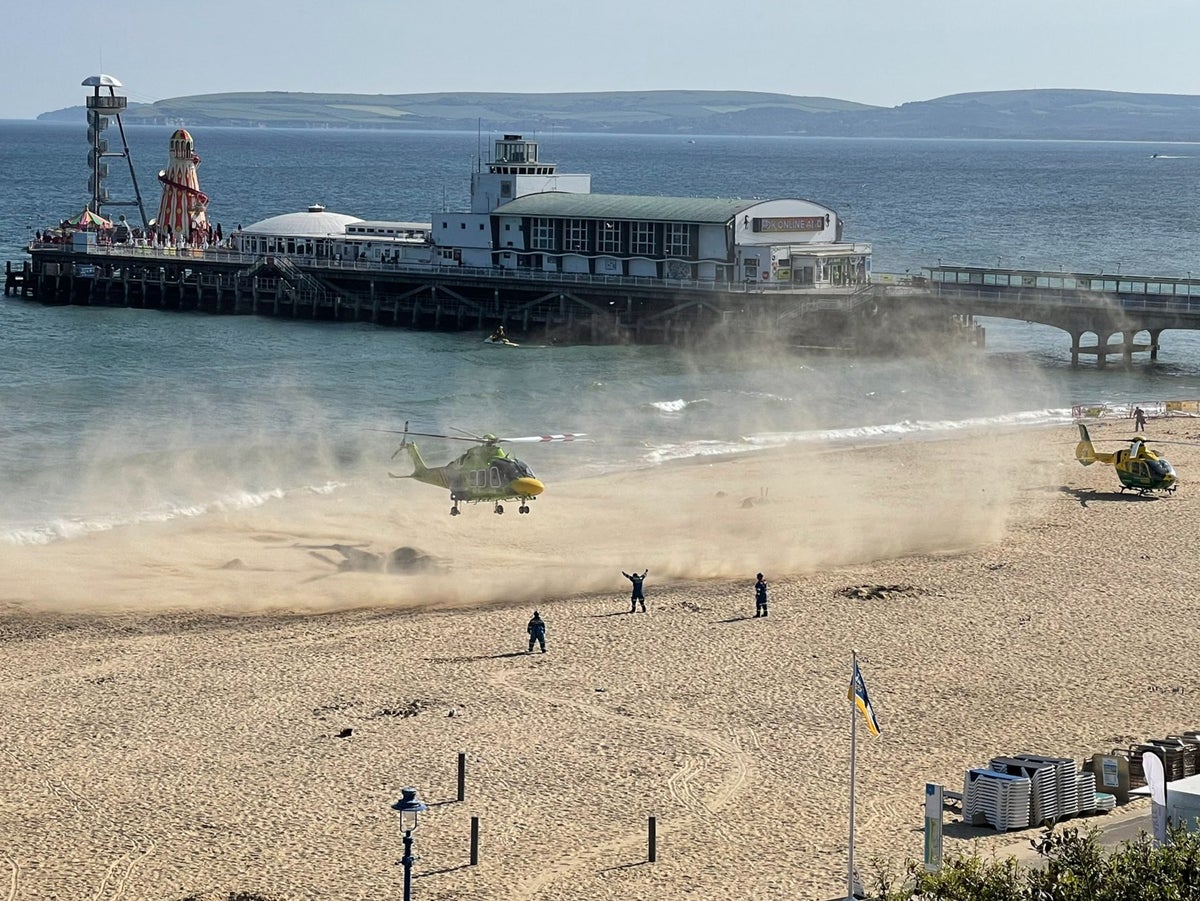 A 17-year-old boy and 12-year-old girl die in an incident on Bournemouth beach
Two children have died after ten people were pulled from the sea and a man arrested on suspicion of manslaughter in a serious incident on Bournemouth beach.
A 12-year-old girl and 17-year-old boy died after being rescued on Bournemouth beach, which was packed with holidaymakers in temperatures of 22C, on Wednesday afternoon.
The other eight people recovered from the sea were treated for non-life threatening injuries.
It is believed that everyone involved in the incident was between the ages of 12 and 18.
A man in his 40s, believed to be in the water at the time of the incident, is being held on suspicion of manslaughter. An investigation into the circumstances of the incident has been launched.
Bournemouth West MP Conor Burns said the incident was a "salutary lesson" that there is "always danger" on beaches and in the sea. "My thoughts are with everyone involved in the terrible events that are happening in Bournemouth tonight," he said.