Box office numbers: 'Guardians,' 'Mario,' 'Book Club'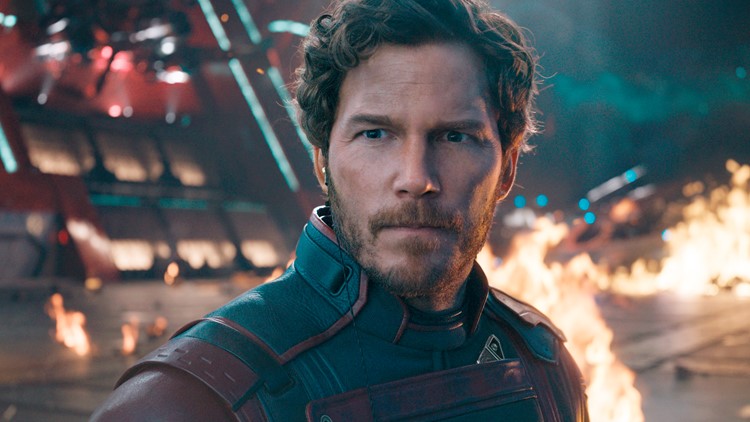 Chris Pratt is having a successful spring.
Several new movies hit theaters nationwide this weekend, from a fun trip to Italy with Jane Fonda, Candice Bergen, Diane Keaton and Mary Steenburgen to the detective thriller starring Ben Affleck. However, the top two places once again belong to Marvel and Mario.
At the end of the second week, "Guardians of the Galaxy Vol. 3″ has grossed $60.5 million from North American theaters, according to studio estimates on Sunday. That's a slight 49% drop from opening day, which is rare for major superhero movies that tend to show first and have big second weekend drops of 60% or more. As Marvel's smallest drop since the start of the pandemic, it also answers the question "tired superhero "question that some floated last weekend. Including $91.9 million from international screenings, "Vol. 3" has grossed over $528.8 million worldwide.
Second place went to "The Super Mario Bros. Movie" with $13 million in its sixth weekend, bringing in a domestic total of just shy of $536 million. Families with young children have had little choice in theaters since Mario's arrival, resulting in repeat viewership and the film continuing to dominate the box office, where it is still showing in 3,800 locations during water. Globally, it stands at $1.2 billion.
With Chris Pratt at the helm of chart-topping films, playing Star Lord in Guardians and voicing Mario, debates have raged about star attraction versus brand power.
It was a particularly crowded weekend for new, extended and limited movies of all genres and qualities.
"The second weekend in May is remarkable, traditionally, as it bridges the gap between a big summer kick-off ("Guardians 3," said Paul Dergarabedian, senior media analyst. ) and the next big blockbuster ("Fast X"). for Comscore. "Everybody in the industry knows Guardians is going to dominate the weekend, but it does provide the opportunity for a lot of movies to hit the sweet spot between the two giants."
" Book Club: Next Chapter " reached the top of the chart with $6.5 million from 3,508 locations. The sequel, released by Focus Features over Mother's Day weekend, reunites the cast with director Bill Holderman and co-writer Erin Simms. The audience is predominantly female (77%), white (59%) and over 45 years old (66%) and is hoping that there will be a Mother's Day boost and decent holding for the production 20 million USD. Older audiences aren't usually in a rush to hit theaters on opening weekend. The first film opened with $13.5 million in 2018 and went on to gross over $104 million.
Meanwhile, Robert Rodriguez's "Hypnotic" is storming. The mystery starring Affleck as a detective whose daughter is missing is said to have cost $65 million to make. It entered the weekend with poor reviews (32% on Rotten Tomatoes) and limited marketing from distributor Ketchup Entertainment, and earned just $2.4 million from 2,118 locations.
Other mid-tier releases haven't been a big hit, including Charlie Day's Hollywood satire "Fool's Paradise," which earned $443,140 from 784 theaters, and the anime-inspired film "Knights of the Zodiac," only made $535,000 from 586 theaters.
"BlackBerry," Matt Johnson's well-reviewed portrait of the beloved smartphone's rise and fall starring Glenn Howerton and Jay Baruchel, had a bumpy start to $473,000 from 450 theaters. mat.
Sony Pictures Classics also released the Yogi Berra documentary "It Ain't Over" in 99 theaters, grossing $106,000.
Dergarabedian noted that several indie films have thrived this weekend with solid averages per theater, including IFC's "Monica" ($26,500 from two theaters) and Bleecker's "The Starling Girl" Street ($27,736 from four theaters).
"If you are a moviegoer, you have a lot of options right now," says Dergarabedian.
There's also quite a bit of competition on the home screen, from a documentary by Michael J. Fox on Apple TV+ to Jennifer Lopez's action series "The Mother" on Netflix. "Air," still in the top 10 after six days in theaters, also debuted on Prime Video.
Things will increase dramatically next weekend when "Fast X" comes in summer box office racefollowed by live-action "The Little Mermaid" on May 26.
Ticket sales are estimated Friday through Sunday in theaters in the United States and Canada, according to Comscore. Final domestic figures will be released on Monday.
1. "Guardians of the Galaxy Vol. 3," $60.5 million.
2. "The Super Mario Bros. Movie," $13 million.
3. "Book Club: The Next Chapter," $6.5 million.
4. "Rise of Evil," $3.7 million.
5. "Is God There? It's me, Margaret." 2.5 million USD.
6. Hypnosis, 2.4 million USD.
7. "John Wick: Chapter 4," $1.9 million.
8. "Love Again," $1.6 million.
10. Dungeons & Dragons: Honor Among Thieves," $740,000.