Brazil's Bolsonaro accused by ex-aide's lawyer of ordering sale of jewelry given as official gift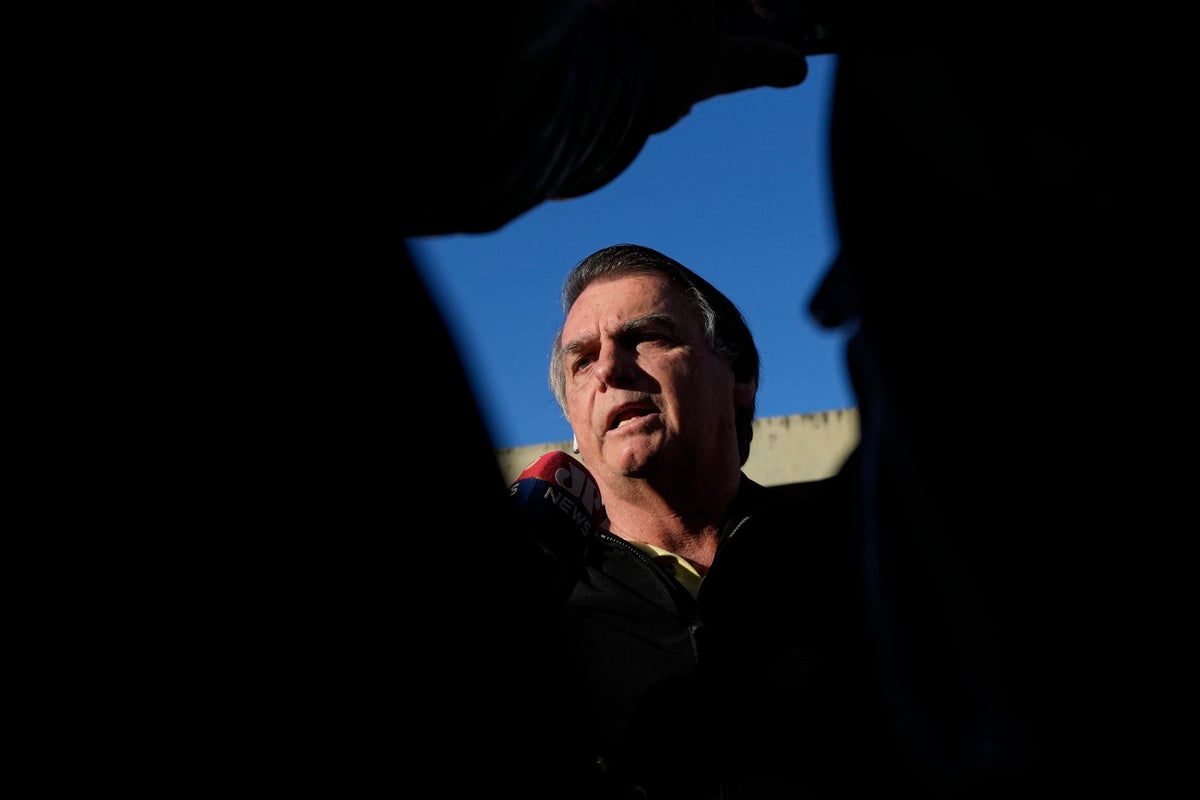 Then Brazilian President Jair Bolsonaro ordered an aide to sell undeclared luxury jewelry he received as a gift and pass the money on to him, a lawyer for the aide accused on Friday.
Cezar Bittencourt, who represents Bolsonaro's former right-hand man, Lt. Col. Mauro Cid, said his client said he received those orders from Bolsonaro just before the president left office late last year.
The allegation was originally reported in an interview published by Brazilian magazine Veja on Friday, and Bittencourt confirmed his comments in a phone call with The Associated Press.
Bittencourt said that in December 2022, Cid asked for a Rolex watch that the President was gifted by the Saudi Arabian government in 2019. Bolsonaro responded that Cid should "take care of it," which eventually led to the consultant selling two watches in the US and giving the money away to Bolsonaro, the attorney said.
A week ago, Brazil's federal police filed charges that Bolsonaro received cash from the nearly $70,000 sale of the two watches. They were part of a total of three jewelry sets that Saudi Arabia and the United Arab Emirates gave to the then President.
Officials from Bolsonaro's office brought the jewelry to Brazil without registration, raising suspicions of money laundering and illegal personal possession of government objects. This investigation was published in March.
Brazil requires citizens arriving by air from abroad to declare goods over US$1,000 and pay a tax of 50% of the value over that threshold. The jewelry would be exempt from tax if it was an official gift to Brazil, but would not have been Bolsonaro's property.
Bolsonaro and his lawyers claim the jewelry sets were personal gifts and can therefore be sold at will. Investigators say he only added the jewelry to his personal collection shortly before leaving office.
When the matter broke in March, Bolsonaro initially said he was unaware of the gifts, but his camp has offered different versions. On Friday, Bolsonaro said in a video to the Brazilian newspaper Esstadao that Cid has autonomy in handling the jewelry and does not take orders.
Bittencourt's account of Cid's claim marks the first time the former adviser has spoken publicly about the jewelry. Cid was arrested in May on charges of forging COVID-19 vaccination cards for members of his own family as well as for Bolsonaro and his family.
In July, Cid was ordered to testify before a special congressional committee investigating the Jan. 8 killing spree by Bolsonaro supporters in the capital, Brasilia. He was silent throughout the session.
Seven senior military police officers were arrested on Friday in connection with the January 8 attacks.
Hours later, Supreme Court Justice Alexandre de Moraes approved the lifting of banking secrecy for Bolsonaro and Cid's US accounts