Britain offers support to Morocco after deadly earthquake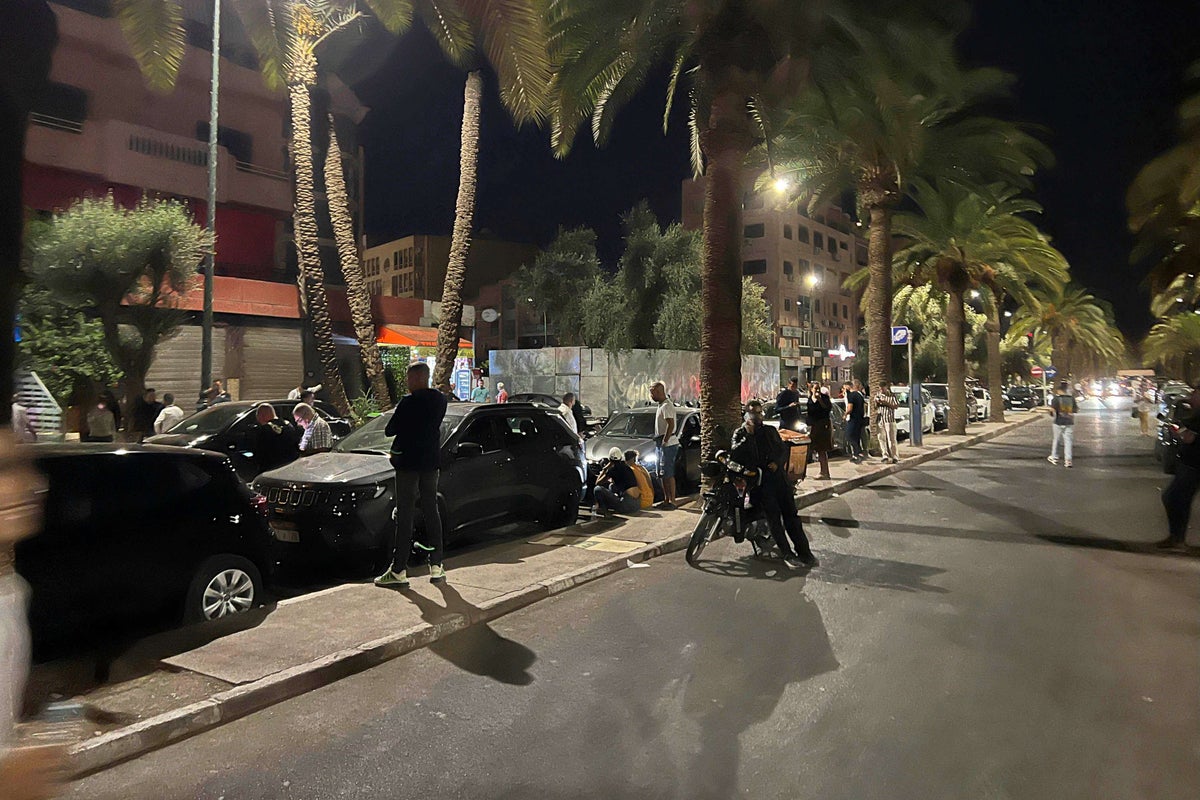 Britain has offered help to Morocco after it was hit by a rare and powerful earthquake that killed at least 800 people.
The magnitude 6.8 quake late Friday damaged buildings from villages in the Atlas Mountains to the historic city of Marrakesh.
The exact death toll from the strongest earthquake to hit Morocco in 120 years will not be known until rescuers complete the demanding journey to the remote mountain villages that were hardest hit.
Rishi Sunak said his thoughts were with everyone affected by the "terrible" earthquake.
"Britain stands ready to support our Moroccan friends," the prime minister wrote on social media in a message that echoed that of Foreign Secretary James Cleverly.
Mr Cleverly pledged support "wherever we can".
The Foreign Office updated its advice to Brits in the country, urging them to "follow local media and safety instructions from local authorities".
A British journalist living in Morocco described waking up to his wife's screams as the quake shook their home.
Martin Jay told BBC Radio 4's Today program that he had just fallen asleep when the tremors struck.
"The first clue was that my wife was screaming," he said.
"I couldn't fully imagine the situation, I couldn't imagine that I was in the middle of an earthquake.
"Everything was vibrating, everything, the bed, the floor, the four walls."
Part of their house was damaged by the earthquake and some of the brick walls collapsed due to the tremors.
The epicenter of the earthquake was near the town of Ighil in Al Haouz province, about 70 kilometers south of Marrakesh.