British Airways live news: Bank holiday travel chaos as BA cancels flights and RAC issues warning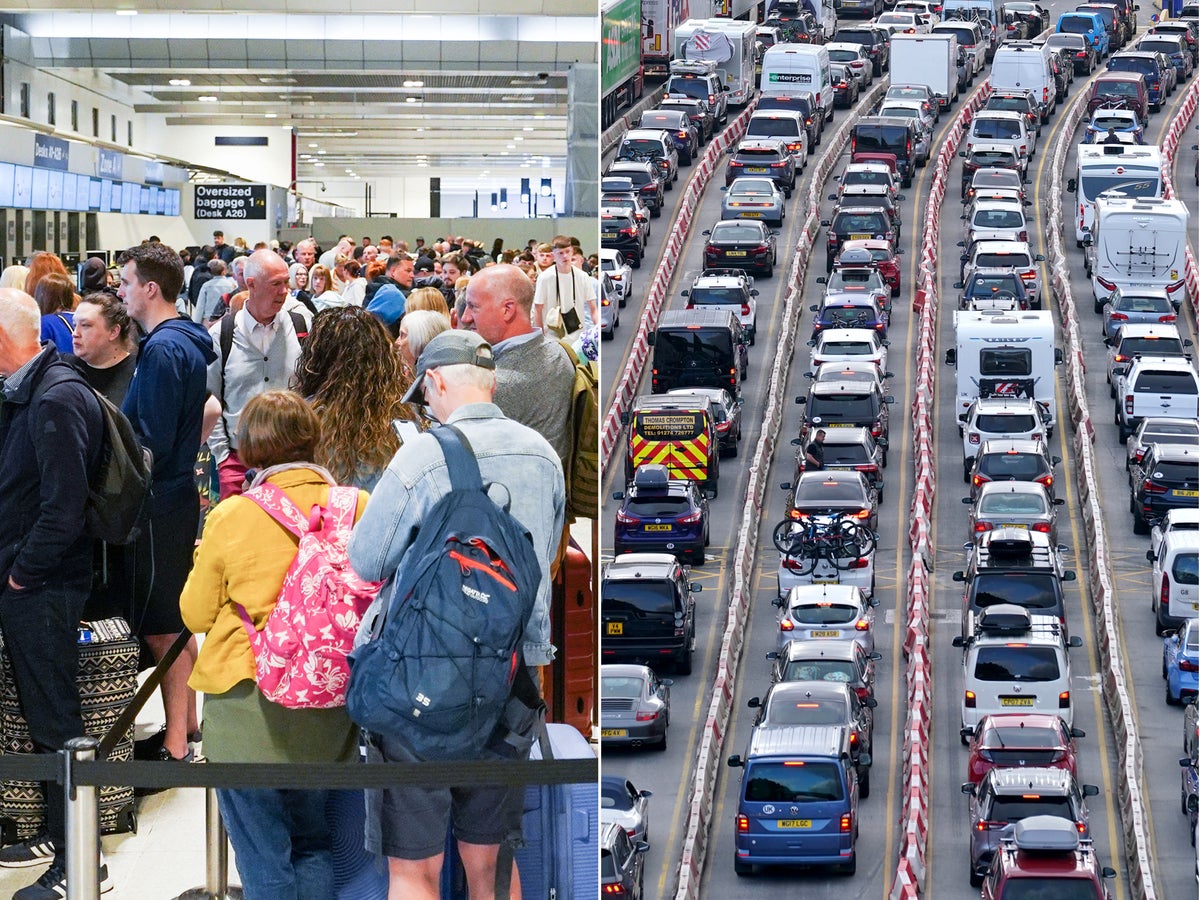 UK: System failure at British Airways causes chaos at Heathrow Airport
Thousands of people are expecting their holiday plans to be thrown into chaos as British Airways was forced to cancel scores of flights due to an IT failure.
At least 156 flights, mostly domestic and European, were canceled on Thursday and Friday. The Independent calculated as BA struggles to function without essential systems.
With many planes fully booked at the start of the bank holiday weekend, the number of passengers affected is likely to be in excess of 25,000, with many more planes severely delayed and missing connecting flights in what is expected to be the busiest weekend since 2019.
Citing forecasts of above-average temperatures, car group RAC said it expected the bank holiday to be "a hectic time on main roads" with motorists expected to make more than 19 million leisure trips over the last long weekend before August – the most of them since before the Pandemic.
While analysts Inrix are forecasting severe delays on the M25, M5 and M6 routes, rail passengers face strike-free bank holidays as very little major technical work is planned.