British Airways passenger's terror at 30,000ft as plane 'freefalls' in violent turbulence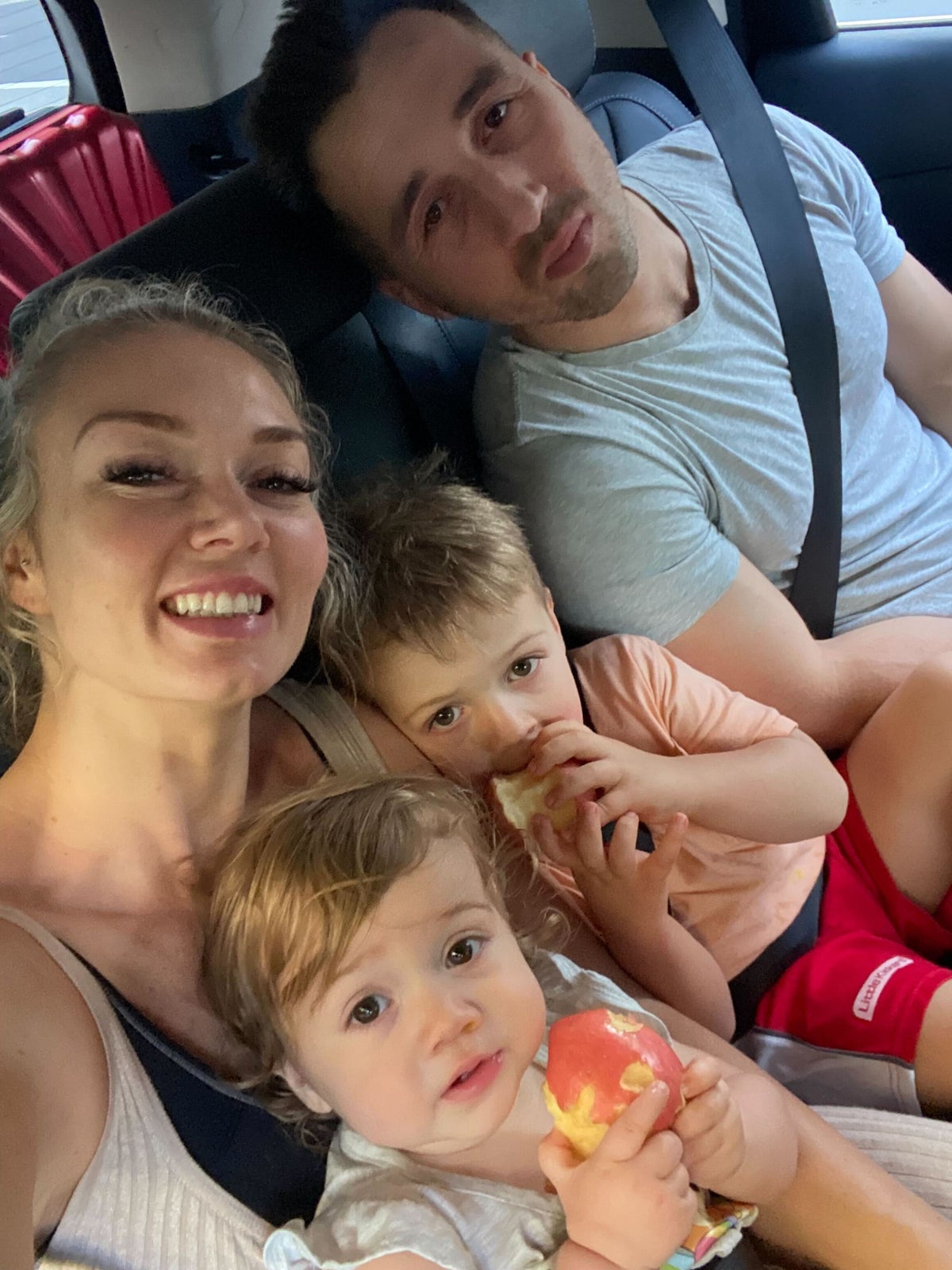 A mother-of-two has described her horror after her plane was hit by the worst turbulence "in years" at an altitude of 30,000 feet.
Jade Crosland, 31, said she "fell out of the sky" on her British Airways flight from Singapore to Heathrow.
Ms Crosland was on a plane with her partner and two children to visit her mother-in-law for her 60th birthday when the plane was hit by turbulence in the early hours of Friday.
she said The Independent: "It was caused by a cold air bubble, which can happen, and you can't see it on a radar. So you can obviously see temperature changes and turbulence. Normally they can foresee it, but this particular air bubble cannot be detected. So we just flew straight through.
"I'm guessing it was normal turbulence, then those two cold air bubbles that we hit dropped the plane completely free."
The 31-year-old, who lives in Australia, said the plane crashed as she got up to strap her daughter into her seat.
"Everyone was totally panicked and scared," she said. "When you know there's turbulence or something's going to happen, you usually rely on the cabin crew for support, and the cabin crew were really upset too."
Ms Crosland described the scenes when she said trays of food were thrown around the cabin and one of the plane's cabin crew was knocked out when a trolley hit him in the head.
Another flight attendant is reportedly undergoing an MRI scan to check for severe bruising on her hip and a third is in hospital after ankle and femur surgery.
"I thought we were going to die," Ms. Crosland said.
The 31-year-old said the turbulence lasted about 20 minutes but "it felt like forever" as she feared the plane would crash into the sea.
The Boeing 777-300ER plane encountered turbulence while flying over the Bay of Bengal. Ms Crosland said she spoke to a member of the cabin crew during the ordeal, who said such turmoil had only happened twice in his 25-year career. "He had never seen anything like it," she said.
The flight was due to return to Singapore around 3am on Friday and the plane was checked for structural damage.
Hotel accommodation was also provided for passengers and they were rebooked on later flights.
Ms Crosland commended the cabin crew for their response to the turbulence and said her two children managed to sleep through the incident.
As a frequent flyer, she said that despite the scary experience, she took the next available flight to the UK.
A British Airways spokesman said: "Safety is always a priority for us and we are looking after our crew after a rare episode of severe turbulence occurred on one of our flights."
"Our highly skilled team on board reassured customers and the plane returned to Singapore as a precaution.
"We apologized to customers for the delay in their flight and provided them with hotel accommodation and information on their consumer rights.
"We are rebooking customers on the next available flights with us and other airlines."