British child among victims injured in French playground stabbings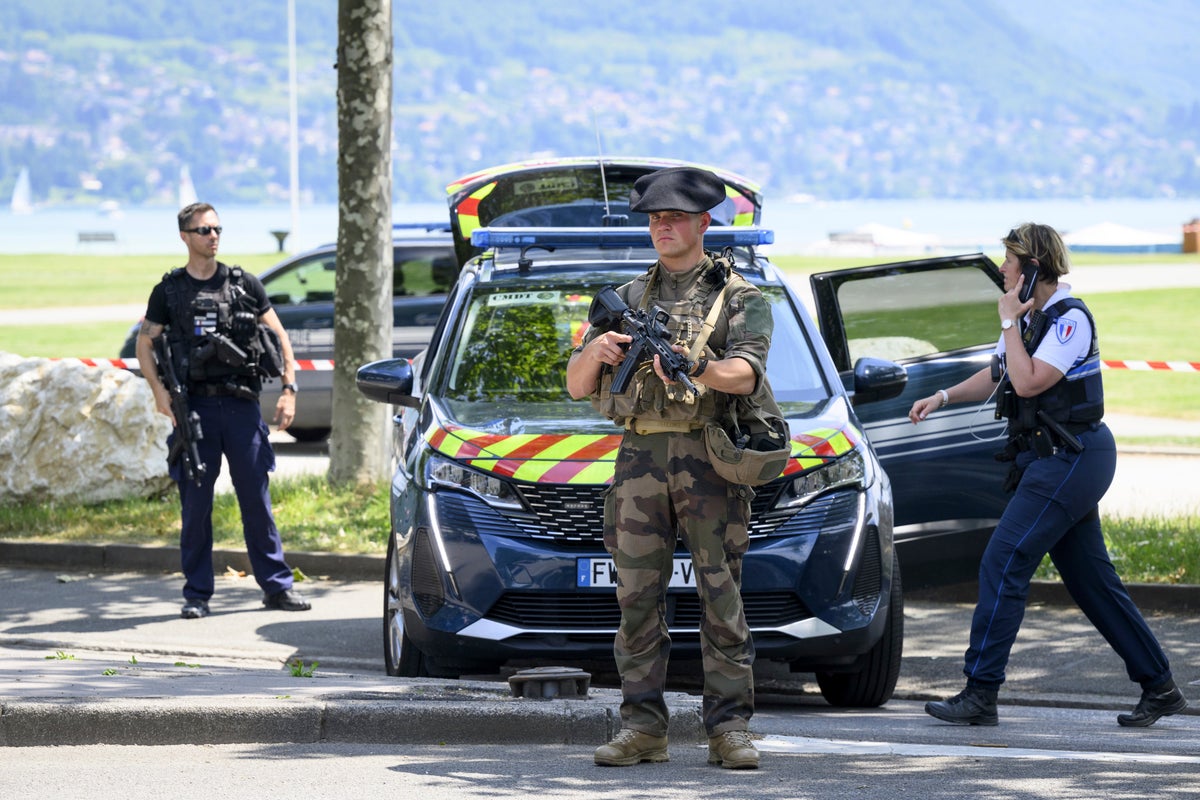 A British child is among four injured in a knife attack at a playground in France that left at least two children and one adult critically injured.
A man armed with a knife is believed to have entered a children's playground in a park near a famous lake in the city of Annecy in the French Alps.
Bystanders screamed for help as the attacker brandished his gun, and it is believed a man tried to attack him.
Police officers rushing to the scene opened fire and French Interior Minister Gerald Darmanin said the suspected attacker had been arrested.
President Emmanuel Macron called the attack an act of "absolute cowardice" and said the "nation is in shock".
According to witnesses, one of the injured children was in a stroller, and adults were also attacked.
Secretary of State James Cleverly confirmed the nationality.
Mr Cleverly said: "One of the … injured children was a British citizen. We have already sent British consular officers to… support the family."
"Our thoughts are with the victims and their families and we stand ready to support the French authorities in any way we can."
According to the police, the suspect is a 31-year-old Syrian asylum seeker. He had neither a criminal record nor a mental illness, prosecutors said.
French television reported that he had been separated from his wife, who was Swiss, and both were training to be nurses.
Footage on social media showed a man wearing dark glasses and a blue scarf on his head brandishing a blade as people shouted for help.
You could hear people around screaming, "Police! Police!"
He struck a man with backpacks who tried to approach him and apparently tried to stop the attack, video shows.
According to the authorities, an investigation into the incident has been launched. And a second investigation into why police used a firearm is underway.
French Prime Minister Elisabeth Borne said the attacker had no fixed address and was a refugee in Sweden, which allowed him to travel across Europe, and that he had applied for asylum in France.
One child is Dutch and one is English, she said.
It's incredibly shocking, she said.
An investigation must take place before questions about the man's refugee status are considered, she added.
The injured children were a 22-month-old child; two two-year-olds, one three-year-old.
A French victims' association supported the people who were at the scene of the crime.
More to come on this breaking news…