Brooks Koepka holds slender lead as US PGA Championship heads for thrilling end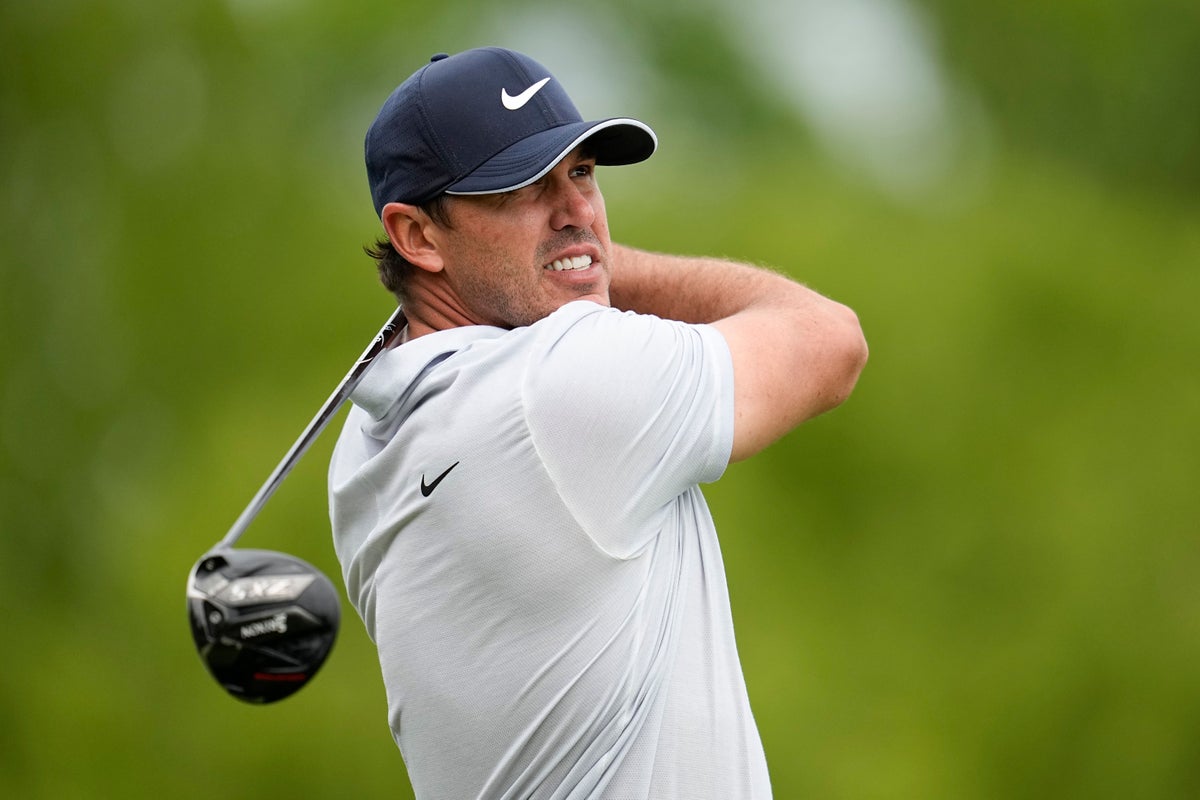 Brooks Koepka stumbled after a flying start that raised the prospect of a thrilling conclusion to the 105th US PGA Championship at Oak Hill.
Koepka went into the finals a shot clear of Corey Conners and Viktor Hovland, six weeks after he had doubled that lead after 54 holes of the Masters.
The four-time Major winner had a final score of 75 at the Augusta National and finished second to Jon Rahm. He felt like he was "choking" under the pressure but appeared poised to exorcise those demons in style as he stormed off the blocks on Sunday.
Koepka birdied from one yard in both the second and third rounds and completed the hat trick from double the distance on the fourth par five.
Hovland also birdied in the fourth, falling three from behind and grabbing another shot on the next shot to close the gap after Koepka's own try reached the edge of the hole and stayed outside.
Koepka showed the first sign of weakness when he put in a surging drive into Allen's Creek on the difficult sixth hole. The resulting bogey allowed Hovland to come within one shot after saving the par from a bunker on the green.
Both players then failed in the seventh round, putting several players back in the game, with Scottie Scheffler and Bryson DeChambeau leading three times each.
World No. 1 Rahm commented for CBS after a final 71 that gave him seven over par and was full of praise for Koepka after his brilliant start.
"He's a player who, when he goes into the race, is like a shark in the water," said Rahm.
"He smells blood, especially at classes like this. It suits his mentality to keep calm, move forward and seize opportunities when they present themselves.
"He was aggressive and I don't think people realize how dangerous some of these holes are. Being that accurate (to the second): moving a meter straight up the hill is incredible."
Open Champion Cameron Smith recorded his lowest round of the week to date with a final score of 65 and stressed that it should come as no surprise that he and his LIV colleagues were able to compete at the highest level.
"I gave up that narrative about six months ago," Smith said with a smile. "I think there were a few people trying to push it a little bit.
"We're still out there. We haven't forgotten how to play golf. We're all great golfers and we know what we're capable of and I think that's what we're trying to do."
England's Tyrrell Hatton had to rue a nightmarish opening round of 77 after scores of 68, 69 and 67 proved what was possible and put him on course to finish just outside the top 10.