California's outgoing chief justice to lead public policy think tank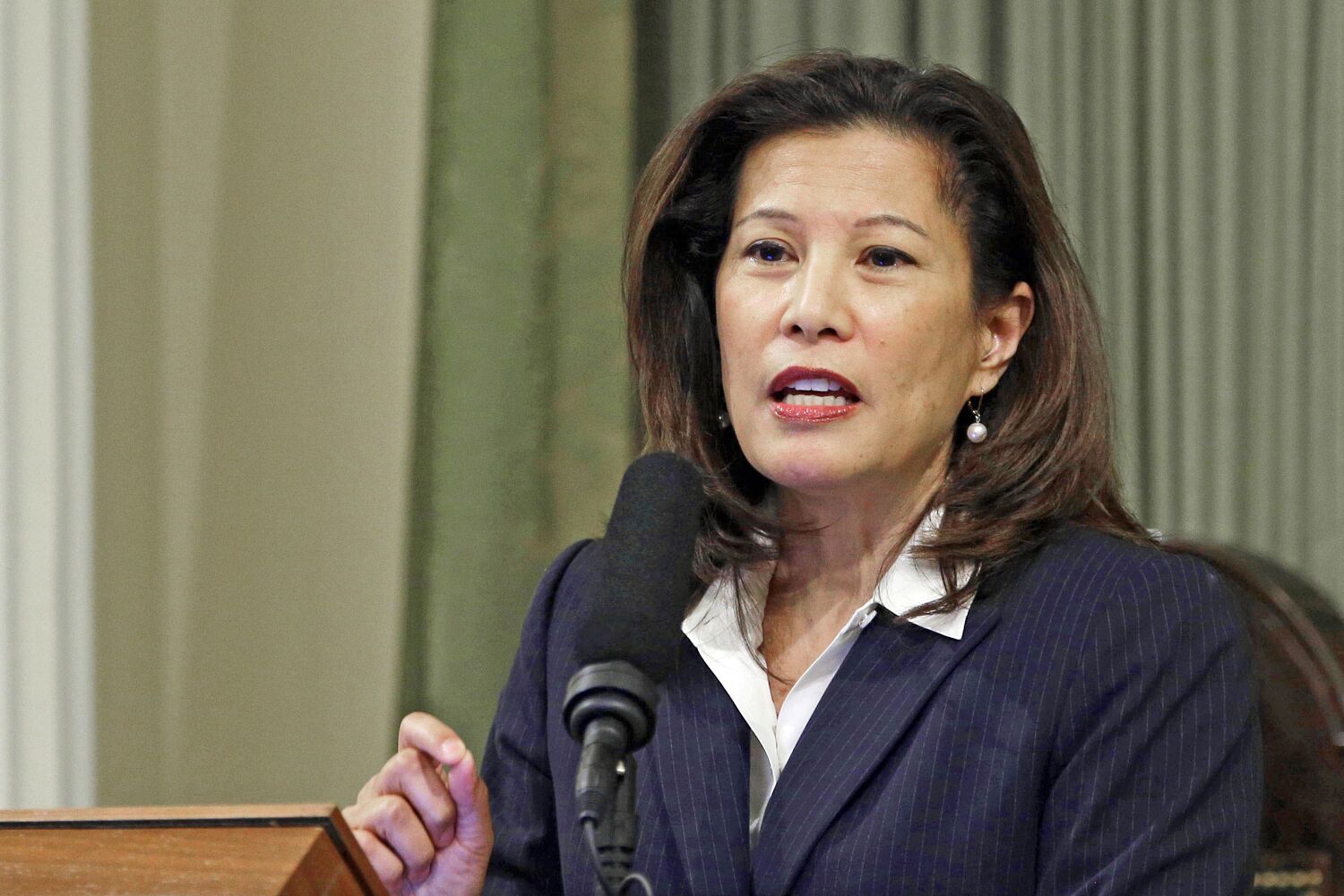 When California Chief Justice Tani Cantil-Sakauye announced this summer that she would not seek another term on the bench, she said she had no plans to fully retire.
"My husband said, 'You have to do something,'" she said with a smile.
It turns out she won't be taking a break at all. Cantil-Sakauye will take office as President and Executive Secretary of the Public Policy Institute of California on January 1, the day her term as Chief Justice ends. She turns 63.
"I am both humbled and honored to have another opportunity to serve," Cantil-Sakauye said in an announcement of her new post on Wednesday. "I realize this role will be different from my current one, yet I believe my skills and experience have prepared me well for this role."
PPIC is a non-profit think tank with a government mandate to "educate and improve public policy in California through independent, objective, and impartial research."
Cantil-Sakauye said she is "fully committed to PPIC's bipartisan mission and efforts to improve public policy in California through independent research — without putting a finger on the scales."
"Who can say 'no' to facts?" she said.
Cantil-Sakauye will replace PPIC's current President and CEO, Mark Baldassare, who announced his retirement in March.
PPIC's new board chairman, Chet Hewitt, said he "couldn't be happier" to welcome Cantil-Sakauye to her new role, which the board unanimously approved after "a rigorous search process."
"In the end, we selected a CEO who has managed large organizations and budgets, and a highly respected leader who brings a track record of impartiality and a strong commitment to impartial research and analysis," he said.
California Supreme Court Justice Patricia Guerrero has been confirmed to replace Cantil-Sakauye as chief justice in January if voters approve in November.
Cantil-Sakauye, who was born in Sacramento, was the first person of color and the second woman to serve as Chief Justice. She was sworn in as the state's 28th chief justice in January 2011 for a 12-year term after being selected by the then governor. Arnold Schwarzenegger, a Republican.
During their tenure as presiding judges, the seven justices of the California Supreme Court routinely agreed in decisions that reflected the court's general left-of-center bias.
https://www.latimes.com/california/story/2022-09-28/californias-outgoing-chief-justice-named-new-ceo-of-public-policy-institute California's outgoing chief justice to lead public policy think tank