Call to ditch 'test by request' approach to prostate cancer care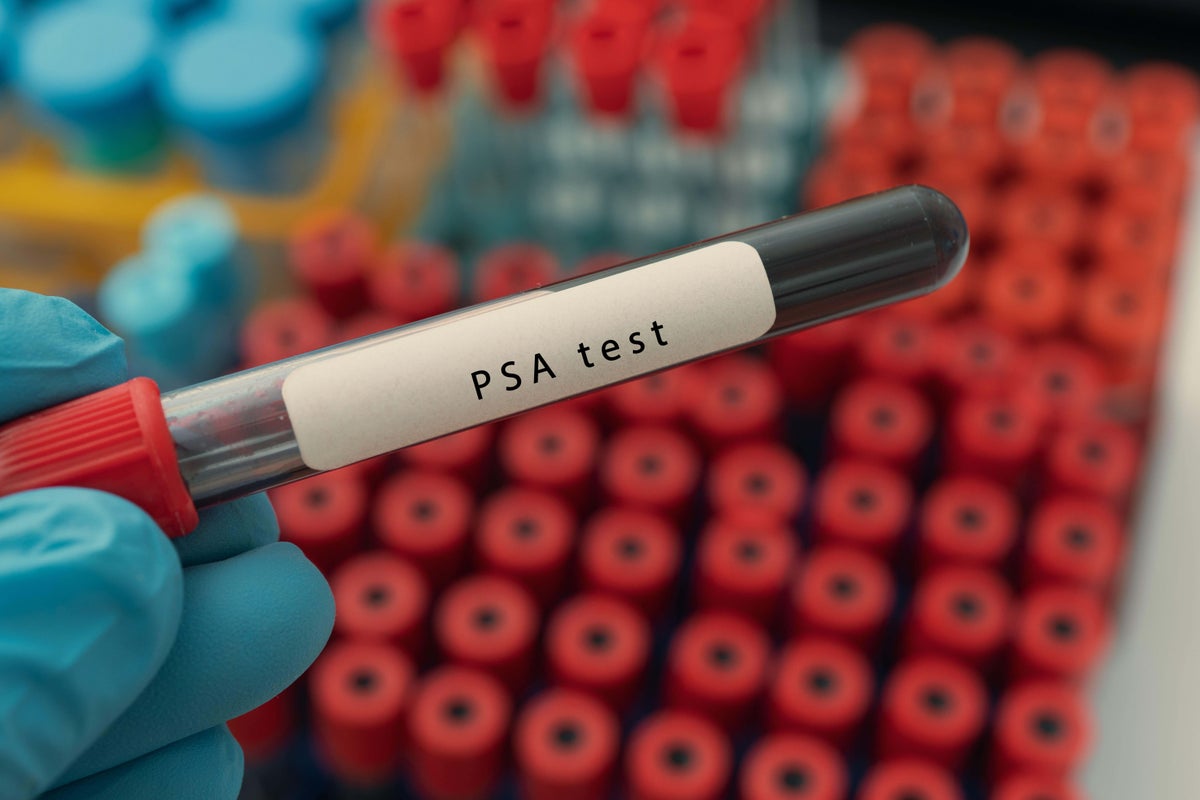 Scientists have called for a change in the way men are tested for prostate cancer, warning that current "on-demand testing" guidelines could create health inequalities and lead to cases of "overdiagnosis".
Experts said many high-income countries, including the UK, do not have a national prostate cancer screening programme.
Instead, men without symptoms can have a test for prostate-specific antigen (PSA) performed after consulting a doctor if they wish.
Screening for prostate cancer is hotly debated in medical circles due to potential harms, including side effects from biopsies and unnecessary testing for those without "clinically significant" cancer.
A group of international experts, including Professor James Catto of the University of Sheffield, wrote in the BMJ that this type of request has led to "high rates" of PSA testing, particularly in men over 70, who are "particularly vulnerable". lead to overdiagnosis but do not benefit from screening."
In the UK, men aged 80 to 89 are twice as likely to get a PSA test as men in their 50s, it said.
A large proportion of people with prostate cancer "would have lived out their natural lives without a diagnosis of prostate cancer," they said.
This is because some people with the condition can just live with prostate cancer without even knowing it's there.
The paper highlights that there are around 52,000 cases annually in the UK.
But the authors added: "Around 25-50% of men found to have prostate cancer after a PSA test would have lived their natural life without a diagnosis of prostate cancer, suggesting that every year in around 10,000 men in the UK overdiagnosis occurs."
"In current routine care — and despite guidelines to the contrary — most men with an abnormal PSA result have a prostate biopsy, although only a minority have aggressive prostate cancer," they wrote.
"Furthermore, most men with biopsy-detected cancers will need to undergo either surgery or radiation therapy, even if they have low-risk tumors that are unlikely to cause cancer-related morbidity or mortality."
Surgery and treatment can also carry the risk of long-term urinary, erectile, and bowel dysfunction, as well as fatigue and loss of libido during treatment.
"As a result, men who are overdiagnosed often suffer treatment harm without reaping any benefit," they added.
Meanwhile, the shared decision-making approach to prostate cancer testing has "resulted in an uneven distribution with higher rates of PSA testing among those who are more affluent and educated," the authors added.
They concluded that countries should adopt a "comprehensive, risk-based prostate cancer detection program carefully designed to reduce overdiagnosis, overtreatment and harm reduction" and might consider limiting PSA testing to people who referred to specialists due to symptoms.
Commenting on the paper, Nick James, Professor of Prostate and Bladder Cancer Research at the Institute of Cancer Research in London and Consultant Oncologist at the Royal Marsden NHS Foundation Trust, said: "I agree with the authors and strongly support the implementation of a risk-based approach for PSA testing at national level.
"There is an urgent need for a more equitable and targeted screening strategy that could help close existing health inequalities.
"Currently, people from economically disadvantaged backgrounds are less likely to have a PSA test. Men in their 50s or younger, who may benefit more from these tests, are also less likely to get a PSA test than older men, who benefit less.
"Combined with better diagnostic pathways with MRI, which is already standard in the UK, potential harm from overdiagnosis and overtreatment can be mitigated.
"By adopting a risk-based approach, we can tailor screening efforts to those individuals who are at greater risk of developing aggressive forms of prostate cancer that require treatment and who will benefit from treatment, while reducing unnecessary testing for those where there is less risk of harm, and minimizing associated potential harm with overdiagnosis and overtreatment."
Chiara De Biase, Director of Support and Advocacy at Prostate Cancer UK, said: "It is clear that the current system, which requires men to request a PSA blood test for prostate cancer, is flawed – but without a national screening programme it the best we have." .
"That's why Prostate Cancer UK has developed a risk checker to help men make an informed decision about getting tested.
"This is important because early-stage prostate cancer usually has no symptoms and not testing men if they have no symptoms would result in more men being diagnosed too late to be cured."
"This report is further evidence that the balance has now shifted in favor of an organized screening program – particularly for those at highest risk, which include black men and men with family histories who are twice as likely to have the disease are exposed."
"As such, we are very pleased that the National Screening Committee will review the evidence and we hope this will result in a targeted screening program for these men in the near future."
A spokesman for the Department for Health and Social Care said: "The UK's National Screening Committee is considering a number of proposals related to the early detection of prostate cancer.
"She will continue to investigate these and consider how best to move them forward."
– The Prostate Cancer UK 30 second risk checker can be found at prostatecanceruk.org/riskcheck