Calls for extra bank holiday if Lionesses win Women's World Cup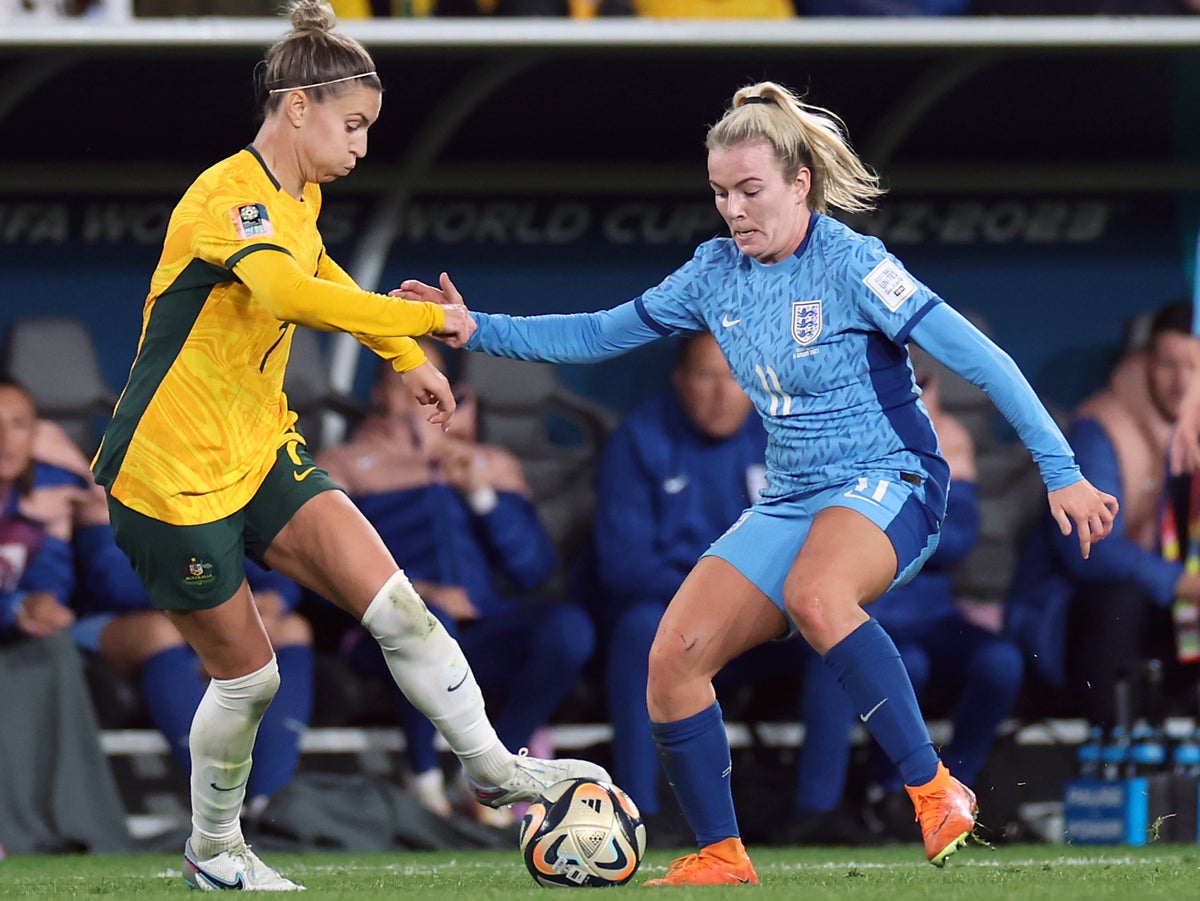 England have reached their first World Cup final since 1966 after the women's soccer team beat Australia on Wednesday – and calls for a bank holiday are growing louder as the Lionesses take home the trophy this weekend.
Labor and the Liberal Democrats, as well as Lionesses manager Sarina Wiegman, have all backed the idea of ​​an extra day off should England beat Spain in Sunday's World Cup final.
But the government has given cold water to the prospect, saying that an additional bank holiday is not currently in its plans. Downing Street said the "right way to celebrate" will be found when the lionesses triumph.
Prime Minister Rishi Sunak congratulated the team for beating Australia on Wednesday, posting on social media: "What an achievement @lionesses. Just one more game… Come by on Sunday."
Sir Keir wrote: "It has been almost 60 years since England won the World Cup. I'm never complacent about anything…but there should be a celebratory holiday when the lionesses bring him home."
Goals from Ella Toone, Lauren Hemp and Alessia Russo gave England a 3-1 win on Wednesday.
The UK saw two additional bank holidays last year – one to mark the Queen's platinum jubilee and another to mark her funeral – and in May this year there was a third to mark the coronation of King Charles.
Sir Ed Davey, leader of the Liberal Democrats, said: "The Lionesses made history by reaching the final – they are already an inspiration to sportspeople across the country."
"Winning the World Cup would be a phenomenal achievement. It absolutely deserves to be celebrated with a holiday."
TUC General Secretary Paul Nowak said if the Lionesses won then the government should "do the right thing" adding "it would be mean not to do it."
do like Beckham Director Gurinder Chadha narrated Channel 4 news that there would be a public holiday if the men's team won the World Cup, adding: "So it deserves some kind of labeling, it definitely deserves some kind of national day or something."
A petition on Parliament's website calling for a public holiday read: "I would like the government to declare a public holiday for all workers in the UK. Then we can celebrate the successes of the English football team."
But polls on social media showed nearly 60 per cent of voters opposed a bank holiday as a win.
Some users said England could not afford another bank holiday amid the struggling economy.
Others have accused Sir Keir of populism, and one small business owner said he's had to "endure more and more bank holidays this year".
One named Damon wrote: "If we can give a bank holiday to an old fella who can put a crown on his head then I think it makes perfect sense to have one when England wins the World Cup."
A government spokesman said: "Winning the World Cup would be a massive moment for the country and make no mistake, we will find the right way to celebrate."
"As Sarina Wiegman said herself, the first thing you have to do is focus on the final and the whole country will be cheering for the Lionesses this weekend."
Previously, No10 told the BBC: "The current pattern of bank holidays is well established and there are no plans to change it."
A 2010 Commons library report said the government at the time estimated that an extra bank holiday would cost the UK economy £2.9 billion.
Official figures released last month showed it had shrunk in May after companies laid down their tools to mark the coronation.
Gross domestic product fell 0.1 percent for the month after rising 0.2 percent in April, the Bureau for National Statistics said.