Calls to overhaul doctor training to end 'cover-up culture' leading to avoidable NHS deaths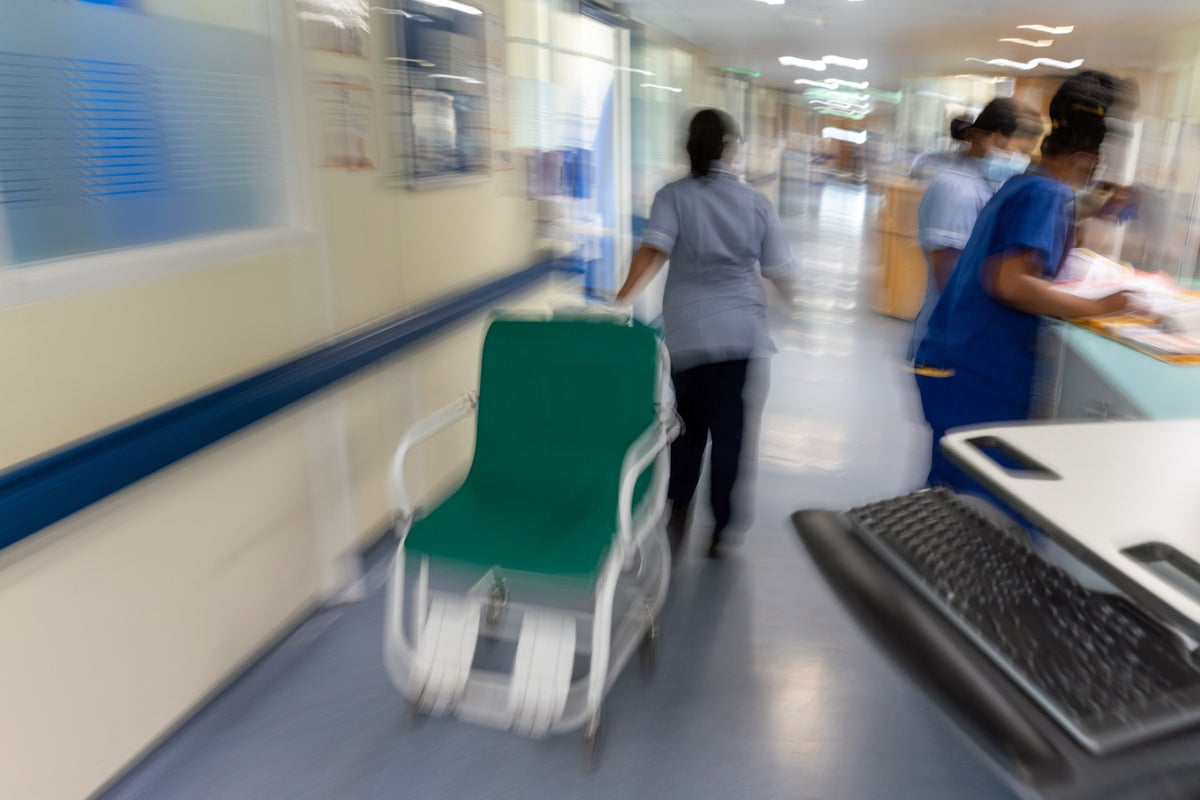 The UK must overhaul the training of doctors to counter a "culture of cover-up" in the NHS that is leading to preventable deaths, leaders have warned.
In a major patient safety report, Health Ombudsman Rob Behrens warned that there is a tendency in healthcare to cover up mistakes and an "ingrained defensiveness" about patients suffering harm or preventable deaths.
During a launch event for the report on Thursday, Dr. Bill Kirkup, who led the inquiry into maternity deaths in East Kent, admitted that medical education needed to be "overhauled" and said courses of study needed to go beyond purely academic ability when accepting students to include other qualities such as compassion.
His warning comes as the government is set to release the long-awaited NHS staff plan, which is expected to recommend the introduction of medical training trades designed to allow students to pursue further training on the job rather than in traditional university courses.
The Ombudsman's report examined a snapshot of 22 preventable deaths and concluded that there were four direct root causes of harm. These included staff failure to make the correct diagnosis, delays in treatment, poor communication and handoff between staff, and a failure to listen to the concerns of patients or their families.
It has found that the physical harm patients suffer after mistakes are often "aggravated" by "inadequate, defensive and insensitive responses" from NHS trusts, with some delaying their responses for months and years.
In a clear case of a cover-up, the report said the NHS Trust "failed to disclose" that various assessors had given conflicting opinions as to whether delaying the operation had resulted in avoidable harm, and then failed to tell the family have.
Mr Behrens said at a briefing: "There's a culture of cover-ups – there's no point in pretending everyone is nice and doing the right thing."
"Because based on the evidence I'm seeing, patients have been lied to, their care plans changed after they die, and there's a whole range of incidents where people don't know what happened and hospitals are reluctant to disclose ." The.
"Call it what you will, but it's a cover-up."
When asked if this culture began during medical school, Mr. Berhens replied: "Of course it does."
"I have seen clinicians say that in training they were always told to defend what they had done and not accept that they had made a mistake. It's part of the culture and it needs to change… hierarchies, the professional rivalries, the balkanization of healthcare doctors that need to be addressed because it's not going away on its own."
dr Kirkup, who has led a number of independent health security inquiries alongside the East Kent inquiry, said The Independent that changes in medical education were key to solving the problem.
He said: "You have to be aware that you're selecting people, not just to pursue brilliant academic careers in cutting-edge research … You're also selecting people who will provide compassionate, palliative care and routine, you." know, do surgery." for hernias, etc. for the next 50 years… I'm not sure it's always right to pick those who can get the best grades.
He added: "Patient safety failures are the third leading cause of death and yet there is insanely little, even a tiny amount of air that could be given to this undergraduate and postgraduate training and development of staff."
dr Kirkup also warned of an "arrogance" within healthcare with "a belief that people can't go wrong" that needs to be addressed.
The General Medical Council and the British Medical Association have been asked for comment.