Cameron Norrie moves step closer to 'big' career goal with Queen's progress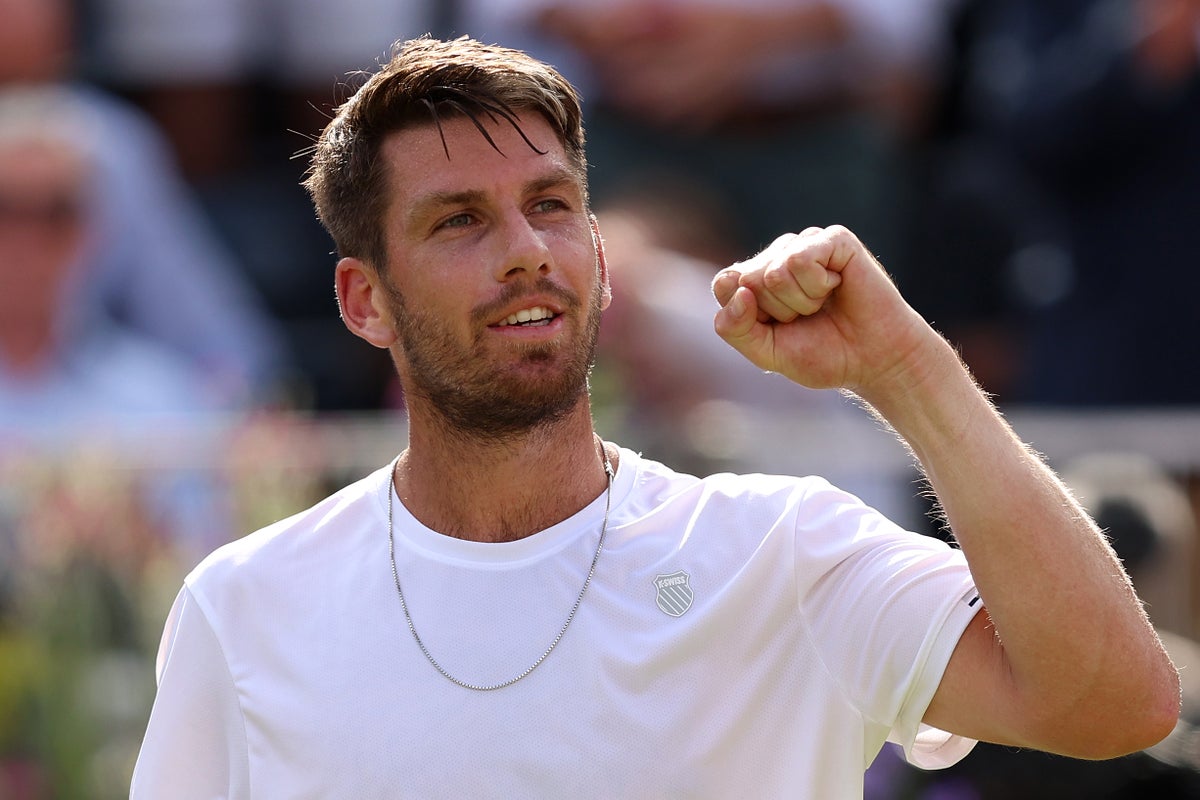 British No. 1 Cameron Norrie admitted it would be "unrealistic" to secure the first grass title of his career on home soil at Queen's as he advanced to the quarter-finals with a three-set win over Jordan Thompson.
Norrie bounced back from a set deficit to prevail over the heavy-serving Australian 4-6, 6-3, 6-2 to leave the world No. 13 three games from the title.
The 27-year-old reached the final in west London two years ago, where he lost in three sets to this year's Wimbledon finalist Matteo Berrettini.
And Norrie revealed that the title on the pitch is a big career goal and he's hoping to achieve it at Queen's this week.
He said: "That would be unrealistic, especially here at Queen's.
"I was so close [in 2021]I had never won a title when I was in the final with Berrettini and I really thought that would be the title.
"It was a difficult affair, so a big goal for me is to win a title on the grass. There's still a long way to go and I still have to improve everything in my game."
Norrie looked increasingly fluid throughout the nearly two-hour bout against his Australian opponent as he won the third set after a hard-fought opening pair.
And Norrie was grateful for the extra time he spent on the pitch as he tries to get as much practice on grass as possible as he looks to repeat or even better his Wimbledon semi-finals in two weeks time.
"I will continue to raise my level game by game and stay on the field as long as possible to feel comfortable for Wimbledon," he added.
"It was the perfect game today to do that against a player who plays really well on grass and serves well and has already played two or three tournaments on grass. Winning against Tommo today was a great win for me.
"I played well, he played really well and served well. There were only a few points in that first set and I felt like I really didn't need to change that much, just keep my energy up.
"I enjoyed it and it was nice to get through the game a set down."
Norrie is now the only remaining British player in singles after wildcard Ryan Peniston was beaten 6-3, 6-4 by runner-up Holger Rune.
The Dane has been in relentless form that has seen him rise to No. 6 in the world since Peniston won the pair's last match at Eastbourne a year ago without conceding a single break point against the Southend-born player.
But Peniston, who defeated French no. 1 Ugo Humbert in the preliminary round, is hoping he will get more opportunities to play against the very best.
He said, "I was happy with the way I competed, I was happy with the way I fought and sometimes things just don't go the way you want them to." Hats off in front of Holger, he delivered a flawless game today.
"The more games I can play against these guys of this level is positive for me. It's about getting used to this level and playing against these guys. It's great and makes me want to do it more."
For the latest information on the UK summer lawn season click here LTA website