Can you buy Powerball lottery tickets online?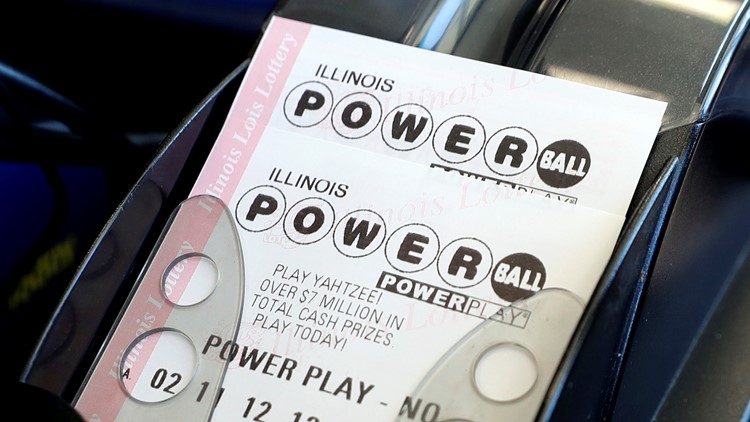 While you can play the lottery in most states, only a few sell Powerball tickets over the internet.
WASHINGTON — With a "record prize pool," many people who don't regularly play the lottery could consider throwing in a few dollars for a $1.6 billion chance this weekend.
Saturday's top prize is currently the largest prize pool in history for any US lottery game. The cash option, which most people choose, currently stands at $782.4 million.
While Powerball tickets are sold in all but five states, online ticket purchases are much more restricted.
Can I buy Powerball tickets online?
Whether you can buy Powerball tickets online depends on your location.
Currently, the lottery is in only nine states, and the District of Columbia offers ways to purchase Powerball tickets online or through their lottery's mobile app. Those states include: Georgia, Illinois, Kentucky, Michigan, New Hampshire, North Carolina, North Dakota, Pennsylvania, and Virginia.
If you don't live in one of those states, you might be out of luck altogether.
Another option that has emerged in recent years is courier services, such as Lotto.com and Jackpocket, which allow players to order lottery tickets via mobile apps or websites. Those companies buy tickets on behalf of players from a licensed retailer in their state, then upload an image of it to the app and securely store the physical ticket.
But location is again key, because these courier services are not available everywhere.
Jackpocket, which operates in 13 states and Washington, DC, has seen a massive surge in orders as Powerball climbs into record-breaking territory.
Peter Sullivan, CEO and founder of Jackpocket, said the company had the highest number of players and orders in history for a $1.2 billion Powerball drawing Wednesday.
That Wednesday's orders include $1 million winners in New York and Colorado. According to Sullivan, with such big wins Jackpocket will deliver physical tickets to players in a safe way so they can claim their prizes directly from the state lottery.
Sullivan said it has had 22 players win prizes of $1 million or more, including nine from Powerball and five from Mega Millions.
Jackpocket is currently available in Arkansas, Colorado, Idaho, Minnesota, Montana, New Hampshire, New Jersey, New Mexico, New York, Ohio, Oregon, Texas, Washington, DC, and West Virginia.
Lotto.com, which also operates in Texas, Colorado, New Jersey and New York, said it saw a 1,181% increase in Powerball ticket sales this month from the month before when the jackpot passed $1 billion.
What time is the Powerball drawing?
The next drawing will be on Saturday at 10:59 p.m. Eastern time (9:59 p.m. Central Time, 8:59 p.m. Mountain Time, 7:59 p.m. Pacific Time)
What are the dates of Powerball drawings?
Back in August 2021, Powerball switched to three drawings a week in an effort to generate bigger prizes and boost sales. Drawings are currently taking place every Monday, Wednesday and Saturday.
How late can you buy a Powerball ticket?
The time limit for purchasing Powerball tickets varies by state. Usually, it's within an hour or two of the scheduled drawing. However, you should check with your local lottery. Tickets cost $2 per play.
What is the largest US lottery jackpot ever won?
$1.6 billion (estimated) Powerball, November 5, 2022
$1.586 billion, Powerball, January 13, 2016 (three tickets, from California, Florida, Tennessee)
$1.537 billion, Mega Millions, October 23, 2018 (one ticket, from South Carolina)
$1.337 billion, Mega Millions, July 29, 2022 (one ticket, from Illinois)
$1.05 billion, Mega Millions, January 22, 2021 (one ticket, from Michigan)
$768.4 million, Powerball, March 27, 2019 (one ticket, from Wisconsin)
$758.7 million, Powerball, August 23, 2017 (one ticket, from Massachusetts)
$731.1 million, Powerball, January 20, 2021 (one ticket, from Maryland)
$687.8 million, Powerball, October 27, 2018 (two tickets, from Iowa and New York)
$656 million, Mega Millions, March 30, 2012 (three tickets, from Kansas, Illinois and Maryland)
https://www.king5.com/article/news/nation-world/can-you-buy-powerball-tickets-online/507-a65689cf-b693-4040-a6e1-885ffb7ffade Can you buy Powerball lottery tickets online?