Cascade Behavioral Health Hospital to close in Tukwila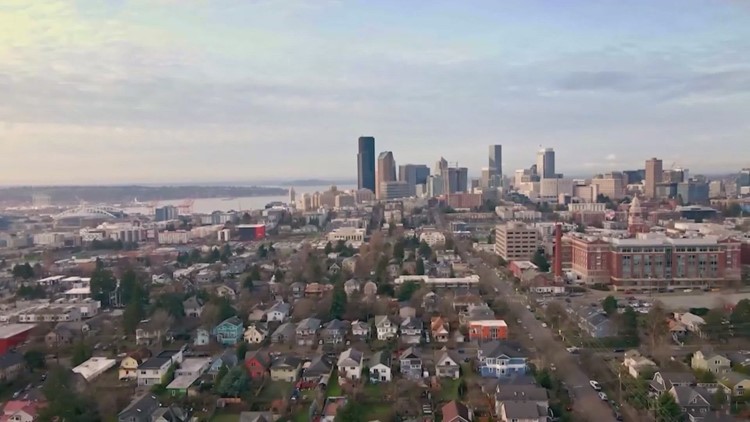 The closure affects 288 employees and comes after King County voters approved a levy to create a network of crisis care centers.
KING DISTRICT, Wash. — Tukwila's Cascade Behavioral Health Hospital will close by July 31.
The closures, which will affect 288 employees, come after officials said the region was in need of more behavioral health centers.
Cascade Behavioral Health Hospital opened in 2013. For more than 10 years, the hospital has admitted 25,000 patients seeking mental health and substance use problems, according to a prepared statement. .
"Through COVID and other complexities, Cascade is proud to remain steadfast in our commitment to our patients and community," the statement read. However, the scale of the challenges has created a situation that makes the long-term viability of the hospital unsustainable."
Prior to the closure, Cascade will work with state and local agencies to help transition remaining patients to other services.
Meanwhile, the state Department of Commerce recently invest more than $10 million to expand behavioral health services in King County alone. That amount includes $5.82 for ConnectionsWA for the North King County Crisis Center and $5.8 million for Sound Health for an adult crisis facility. These facilities are intended to provide an alternative to hospitalization or emergency room confinement.
Along with health care facilities, King County officials urged voters to approve a property tax increase to pay for the network of crisis care centers due to urgent need. Voters approved the tax increase in April.
The Crisis care center tax passed with 57% voter approval in the April special election. This tax will cost King County property owners 14.5 cents for every $1,000 of assessed value, to fund five crisis care centers. According to King County Executive Dow Constantine, the centers will be spread across the county — and include one specifically for youth.
The centers will provide urgent care needs. Currently, King County does not have an appointment-based behavioral health urgent care facility. There is a 46-bed behavioral health crisis facility in Seattle that requires a referral.
According to previous information from the county, the number of beds in residential areas is dwindling, and the behavioral health department estimates that people in a current crisis will have to wait an average of 44 days until they can be accommodated. help.