Celebrity chef Richard Corrigan herds sheep over bridge in London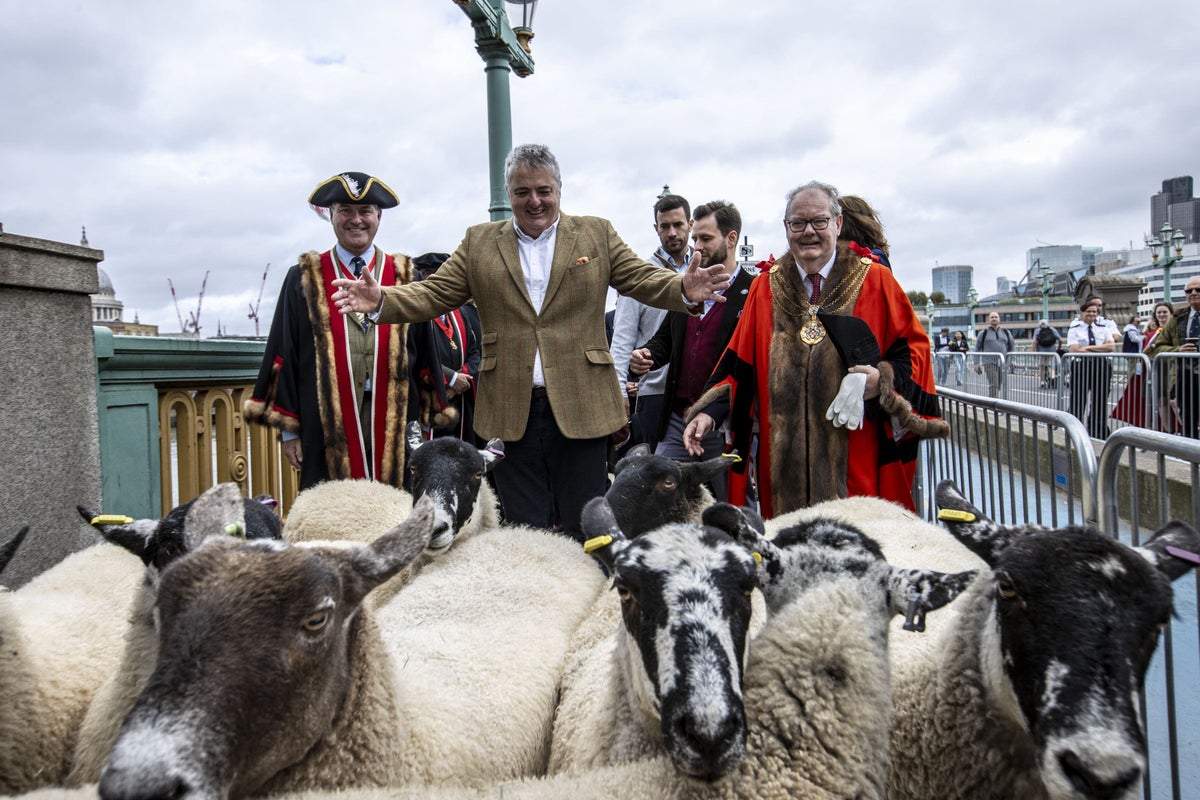 A celebrity chef has reclaimed his ancient right to herd sheep across a London bridge.
Richard Corrigan, who owns several restaurants in the city, walked behind nine sheep across Southwark Bridge on Sunday as part of the 10th London Sheep Drive fundraiser.
As a Freeman of the City of London, the three-time Great British Menu winner has the historic right to drive sheep across the Thames free of charge, following in the footsteps of London's ancient trade routes.
Corrigan was accompanied on his walk by former Lord Mayor of London Sir Andrew Parmley and Sheriffs of the City of London.
There are 45,000 sheep farmers in the UK and employment in the industry is worth around £290 million to the economy.
Corrigan, from County Meath in Ireland, said he felt "a deep sense of pride" about taking part in this "beautiful, beautiful, symbolic moment".
He said: "It is the culmination of a life's work in London to get these sheep across the bridge and every step was a different memory."
Corrigan said the sheep that came over the bridge "weren't behaving very well," and when asked if he would do it again, he added, "Maybe a little faster!"
Ann Dent, chairwoman of the Sheep Drive, said: "Over the last decade the Worshipful Company of Woolmen has raised tens of thousands of pounds for charity and thousands of Freemen and their guests have looked after their flock as they did in ancient times."
The Worshipful Company of Woolmen, which organized the event, is one of the oldest varnishing companies and has roots dating back to 1180.