Chaos as climate protesters disrupt Coco Gauff semifinal at US Open, glueing feet to floor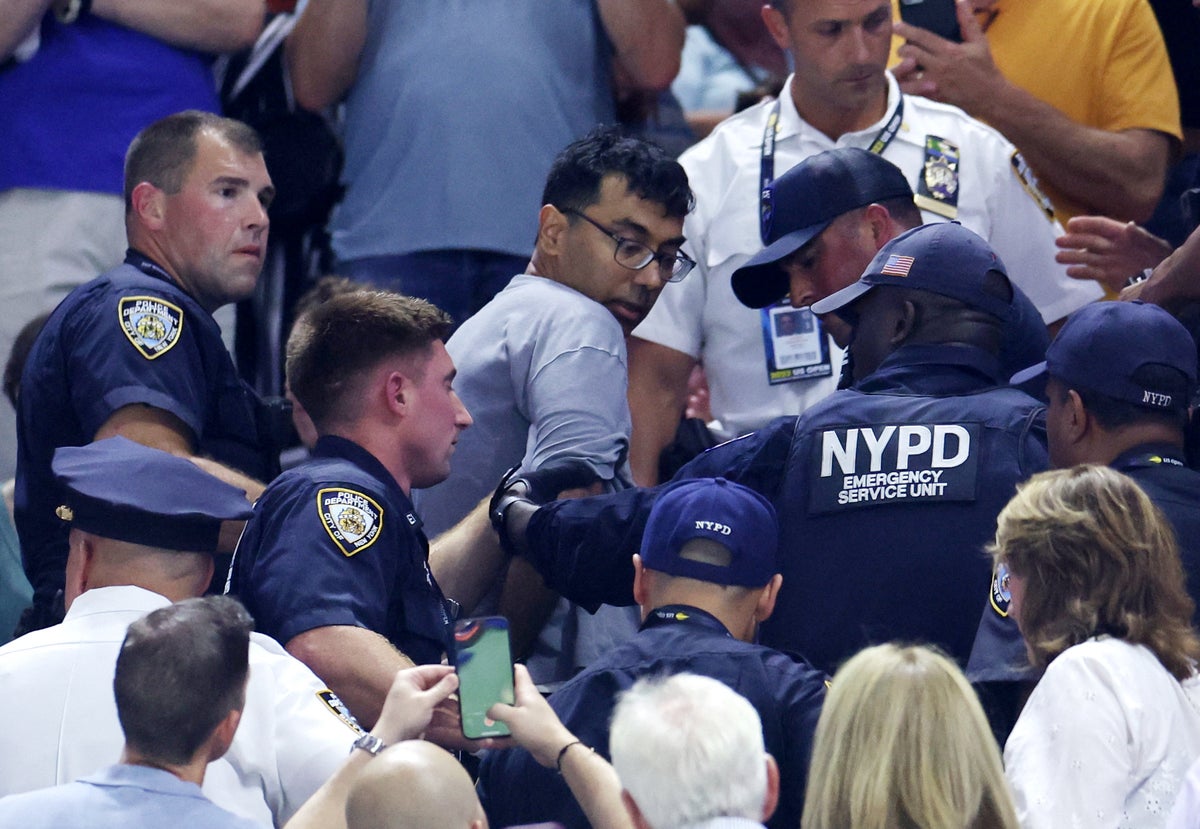 There were chaotic scenes as climate protesters disrupted Coco Gauff's US Open semi-final against Karolina Muchova, with at least one person in the stands at Arthur Ashe Stadium having their feet glued to the ground.
Gauff was leading 6-4, 1-0 when play was suspended for about 49 minutes as security forces tried to disperse protesters.
The group wore T-shirts that read "Stop fossil fuels" and at least one person taped their feet, making it difficult to remove them, a spokesman for the U.S. Tennis Association told The Associated Press.
At least two people were led away by police officers, cheered by the New York crowd who chanted "Kick them out" as the disturbance continued.
Gauff sat in her seat on the sidelines and ate fruit before doing some practice serves while Muchova was watched by a coach. Eventually, both players headed back toward the locker room while Gauff chatted with members of her team until the disruption was resolved.
The US Open is the latest sporting event to be influenced by climate protesters opposing the use of fossil fuels.
At Wimbledon in July, two matches were interrupted when activists entered Court 18 and threw orange confetti onto the lawn.
The All England Club announced that the protester, along with another protester who was wearing T-shirts that read "Just Stop Oil," were arrested "on suspicion of aggravated trespassing and criminal damage."
The Just Stop Oil group has also protested at cricket, football and rugby matches, as well as the Snooker World Cup. Just Stop Oil describes itself as a "non-violent civil resistance group calling on the UK government to stop licensing all new oil, gas and coal projects."
Gauff, a 19-year-old American, and Muchova, a 27-year-old Czech, were both playing in the Flushing Meadows semifinals for the first time.
The other women's semifinal between Aryna Sabalenka of Belarus and Madison Keys of the United States was scheduled to begin after Gauff vs. Muchova ended.
The Associated Press contributed to this report.