Cher recalls final moments with 'really sick' yet 'happy' Tina Turner before her death aged 83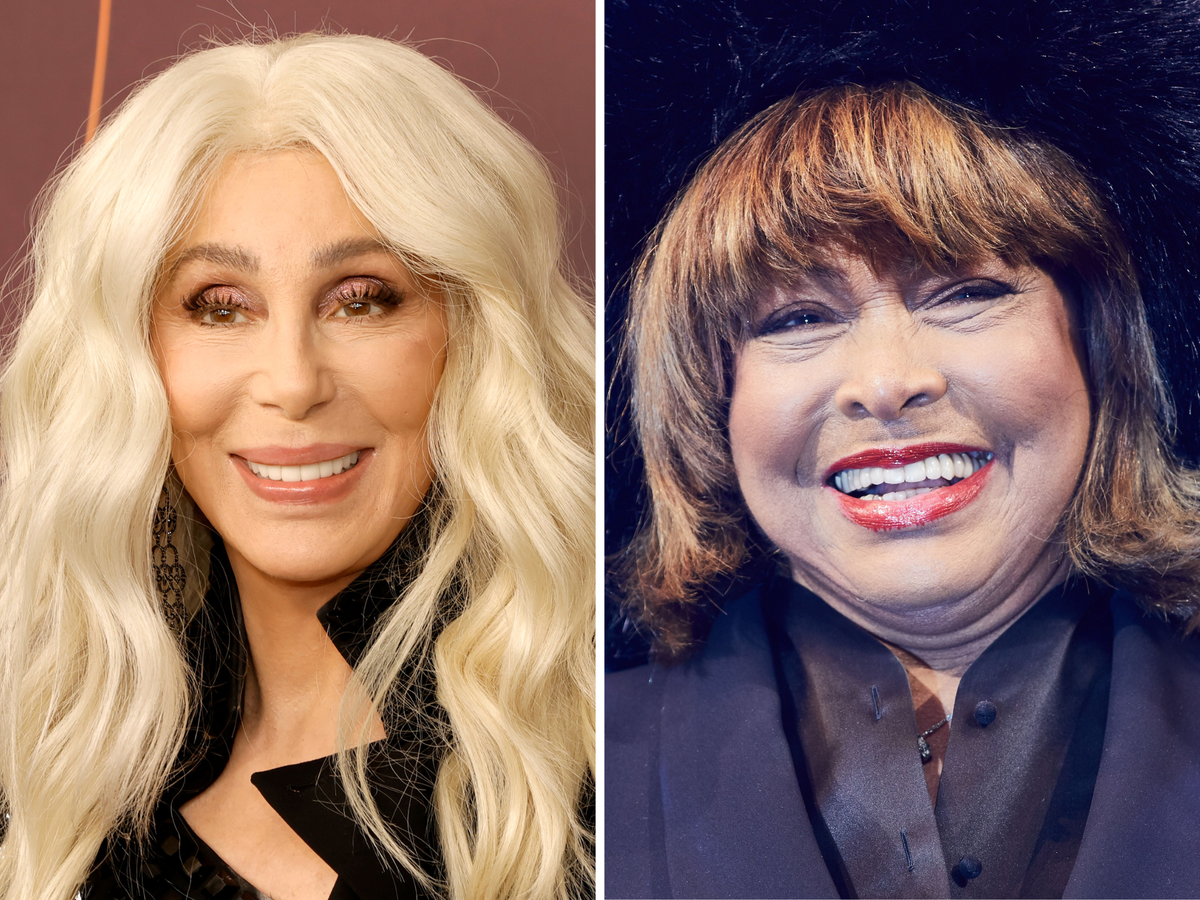 Cher has recalled how "happy" Tina Turner was in her final moments despite being "really ill."
Turner died "peacefully" on Wednesday, May 24, at her home in Küsnacht, near Zurich, Switzerland, after succumbing to a long illness, her representative said in a statement. She was 83.
Following news of her death, several celebrities, including fellow singers Mick Jagger, Diana Ross and Beyoncé, paid tribute to the music icon.
Follow The Independent's live blog for updates.
That same day, Cher appeared on MSNBC to reflect on her close friendship with the Queen of Rock 'n' Roll.
"I started visiting her because I was like, 'I need to invest this time in our friendship so she knows we haven't forgotten her,'" the "Believe" singer explained. "So we all took turns spending time with her.
"It made her happy," she continued. "And someone said, 'When you two laugh together, that's the funniest thing you'll ever want to hear,' because we both laugh differently."
Recalling her first visit, Cher said Turner warned her about spending "too much time."
"Then five hours later we were laughing like crazy … She was having a good time even though she was really sick and didn't want people to know," Cher said.
In recent years, Turner has suffered from declining health, having first suffered a stroke in 2013 before being diagnosed with colon cancer in 2016 and undergoing a kidney transplant in 2017.
"There was no other person like her. "There wasn't another person who could get close to her," Cher said.
The two performed together as a duet on Cher's variety shows in the '70s.
"And as a woman, she's given you a lot of strength, and I'm sure she's encouraged so many young people," Cher added, "but she's given me a lot of strength at times, and I've given her a lot of strength too." Honestly saying that, I think we were perfect friends for each other."