Chicago Bears WR N'Keal Harry undergoes ankle surgery; LB Roquan Smith sits out practice after clearing PUP list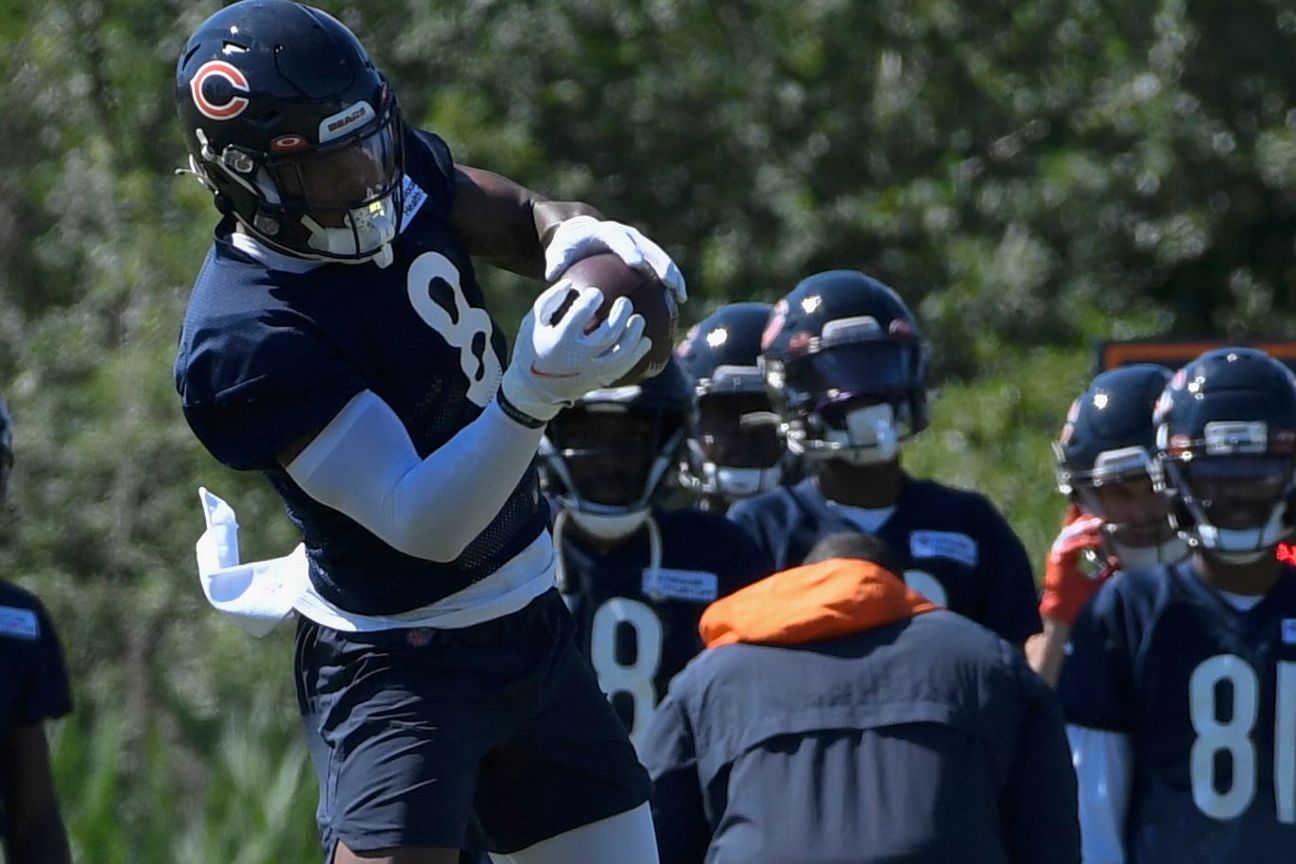 LAKE FOREST, Ill. — Chicago Bears wide receiver N'Keal Harry underwent left ankle surgery Thursday and will be sidelined indefinitely, according to coach Matt Eberflus.
Harry suffered the injury in the first game of team practice on Saturday when the ankle was wrapped under linebacker Nicholas Morrow on a pass that went his way. The 2019 New England Patriots first-rounder, who was traded to Chicago last month, was unable to put weight on his ankle and was helped off the field by coaches and teammates.
Harry's injury is one of several at the wide receiver position for the Bears. Byron Pringle is out indefinitely with a quad injury, according to the team, and rookie Velus Jones Jr. is listed as a day-out despite missing the last week of training camp.
Chicago was without 21 players for the second straight day of practice, the last before Saturday's season opener against the Kansas City Chiefs. The first day he was allowed to return to practice, linebacker Roquan Smith did not attend.
Smith, who called for a trade in a statement earlier this week, was removed from the list of physically unfit players on Wednesday. Smith passed a physical exam, according to the NFL transaction line.
"He was confirmed healthy by our medical staff," Eberflus said. "He hasn't trained. And that's why you have to ask him. We expect all our healthy players to train and that was his choice. Like I said, you have to ask him." I haven't spoken to him about it."
The Bears didn't make Smith available Thursday, per the team's policy that only players attending practice can speak to the media.
Smith is officially a hold-in, much like wide receivers DK Metcalf of the Seattle Seahawks and Deebo Samuel of the San Francisco 49ers, who were physically present at their team's respective facilities but did not practice before receiving contract extensions.
Eberflus said he had no "understanding one way or the other" if Smith would continue to withdraw from training without a new deal.
Because he's present at training camp, the 2018 first-round pick doesn't have to face a $40,000-a-day fine, which the collective bargaining agreement applies to fifth-year players who unexcusedly miss camp or show up without prior permission from the Report teams late.
It's unclear if Chicago plans to fine Smith for skipping practice.
"This discipline really comes from the front office," said Eberflus. "…I'm not going to go into the details of what discipline there is. But we will certainly work through that when the time comes."
Asked if Smith's absence will be unexcused if he continues to skip training while he's considered healthy, Eberflus said: "We'll work through that when we get there."
https://www.espn.com/nfl/story/_/id/34384679/chicago-bears-wr-nkeal-harry-undergoes-ankle-surgery-lb-roquan-smith-sits-practice-clearing-pup Chicago Bears WR N'Keal Harry undergoes ankle surgery; LB Roquan Smith sits out practice after clearing PUP list