Chicago White Sox ace Dylan Cease has no-hit bid spoiled with two out in ninth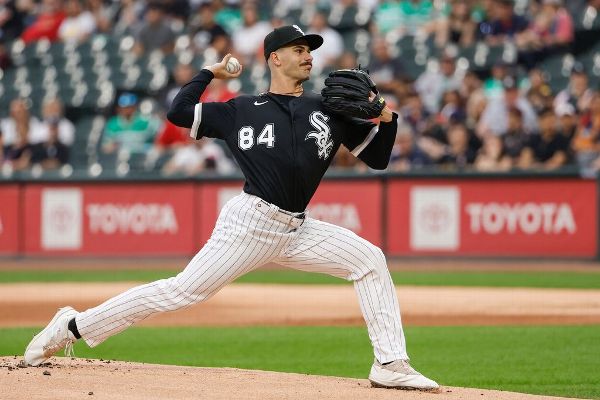 CHICAGO — Dylan Cease came within of one of his first career no-hitters and the streaky Chicago White Sox defeated the Minnesota Twins 13-0 on Saturday night.
Cease got a huge ovation when he came out to start the ninth. With the fans on their feet, he beat Caleb Hamilton with a 1-2 shifter and knocked out Gilberto Celestino with a fly up the middle.
Luis Arraez then threw a line drive single down center right on a 1-1 pitch, ending Cease's bid for Chicago's third no-hitter in as many years. Lucas Giolito threw one against Pittsburgh in 2020, and Carlos Rodon did it against Cleveland on April 14, 2021.
"Yes, I didn't want to give [Arraez] anything too much, too good to hit," Cease said. "I didn't want to fall behind him, nor walk him, so…just tried to get it down and he managed."
After hitting the mound, Cease knocked out Kyle Garlick to end his first full nine-inning game of his career. He threw a seven-inning shutout against Detroit in 2021.
Teammates lined up in front of the dugout and high-fived Cease as he walked away. The fans chanted "Stop! Stop it!" and he came back for more cheers.
"I'm disappointed but… it's a win, [complete game]… I'll take it, but yeah, it's a bit disappointing," Cease said.
Cease went to Jake Cave in the third and Gilberto Celestino in the sixth for Minnesota's only other baserunner. Cave was erased when Gary Sanchez rebounded in a doubles play. Celestino was stranded when Cease defeated Arraez.
Cease had seven strikeouts. He threw 103 pitches, 68 for strikes.
The Associated Press contributed to this story.
https://www.espn.com/mlb/story/_/id/34519914/chicago-white-sox-ace-dylan-cease-no-hit-bid-spoiled-two-ninth Chicago White Sox ace Dylan Cease has no-hit bid spoiled with two out in ninth