Child serial killer nurse Lucy Letby to be sentenced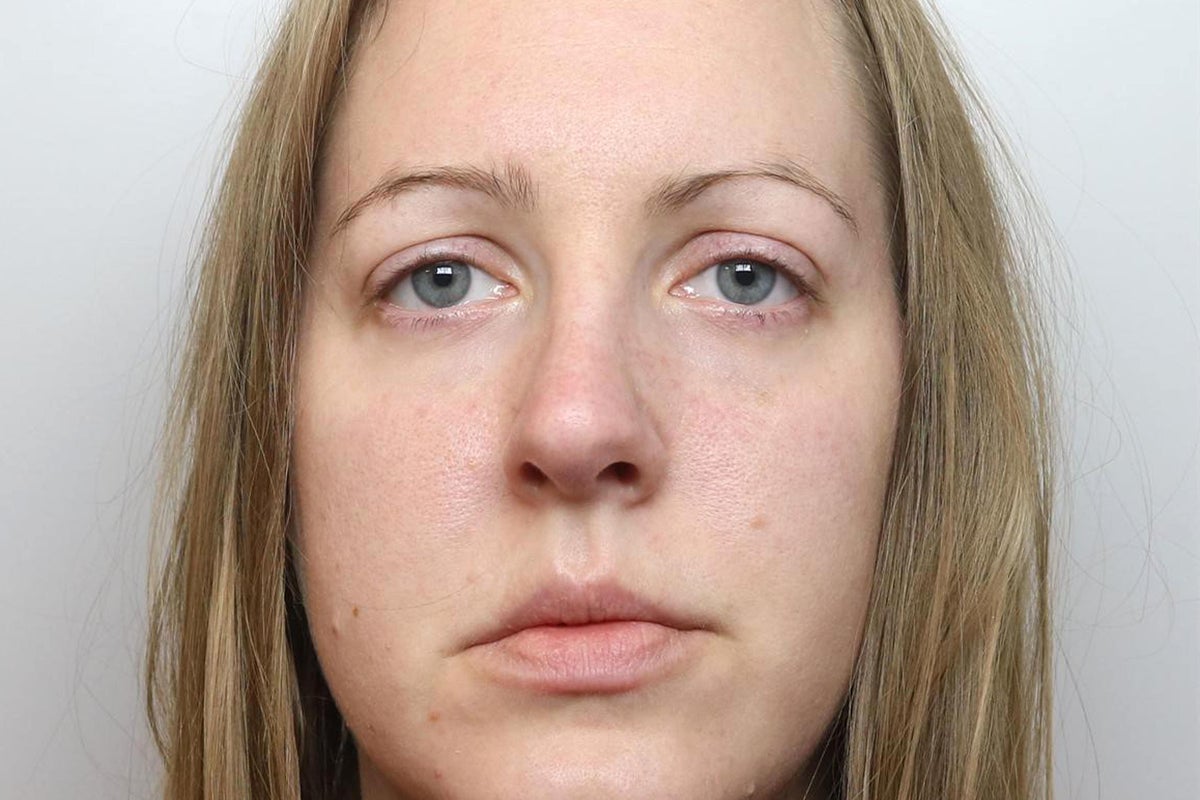 Lucy Letby, the most prolific child serial killer in modern British history, is expected to spend the rest of her life behind bars when she is convicted on Monday.
The nurse murdered seven babies and attempted to kill six others between 2015 and 2016 while working in the Countess of Chester Hospital's neonatal unit.
She has joined the list of Britain's most twisted child killers, including Moors killers Ian Brady and Myra Hindley, and so-called "Angel of Death" pediatric nurse Beverley Allitt.
Letby, 33, could be handed a life sentence by Judge Goss at Manchester Crown Court.
Life warrants are the harshest punishment in the UK criminal justice system for those who commit the most serious crimes.
Letby is allowed to appear in court, although she previously indicated that she had no intention of returning to the dock, did not want to attend the sentencing hearing, and did not want to videotape the hearing from prison.
Mr Judge Goss said the court does not have the power to compel an accused to attend a sentencing hearing, but a government source suggested "lawful enforcement" could be used as a last resort to ensure Letby is present if so necessary, appropriate and proportionate.
"Lucy Letby should be in court to hear the judge's societal denunciation of the enormity of her crimes," the source told the PA news agency.
"If that requires the use of lawful enforcement, then so be it. If she continues to refuse, it will only strengthen our resolve to change the law as soon as possible."
Earlier this year, Attorney General Alex Chalk said the government was "determined" to change the law to force criminals to attend sentencing hearings.
Former Attorney General Robert Buckland called for the sentence to be broadcast in Letby's cell if she does not show up, whatever she wishes, and said she must listen to testimonies from victims of the families of the babies she murdered.
"She needs to listen to the victim's personal testimonies as powerful testimonies that I believe will make clear to the whole world what an appalling and devastating impact the loss of these innocent children, these innocent babies, has had on dozens of families," Mr Buckland told opposite UK News.
The Conservative chair of the Health Select Committee, meanwhile, has called for a judge-led statutory inquiry into Letby's crimes.
Steve Brine expressed his concern that the non-statutory independent inquiry announced by the government will not have the power to compel witnesses, could drag on for years and "go down a rabbit hole", he told BBC Radio's Broadcasting House 4.
Police have also been urged to investigate hospital bosses over possible corporate involuntary manslaughter.
The prosecution's lead medical expert, retired pediatrician Dewi Evans, said he would write to the Cheshire Constabulary asking it to investigate "grossly negligent" bosses for failing to respond to fears about Letby while she was on a killing spree , reported the Observer.
Counselors who raised concerns about Letby back in 2015 said babies could have been saved if hospital leaders had listened and acted sooner.
The senior consultant at the Countess of Chester Hospital's neonatal unit, Dr. Stephen Brearey, first brought up Letby's connection to the rise in baby collapse in June 2015.
He told the Guardian that deaths could have been avoided as early as February 2016 if executives had responded "appropriately" to an urgent meeting request from concerned doctors.
The police were not contacted until 2017.
Letby was arrested at 6am on 3 July 2018 at her semi-detached houses in Westbourne Road, Chester.
A search of her address uncovered several closely written notes.
On a note, she wrote: "I don't deserve to live. I killed her on purpose because I'm not good enough to take care of her", "I'm a terribly bad person" and in capital letters "I'm bad, I did that".
Prosecutor Nick Johnson KC asked the jury to read the note "literally" as a confession.
Her "voyeuristic tendencies" prompted her to conduct numerous Facebook searches for parents of the children she assaulted, he said.
She used various methods to harm the babies, including injecting air into the bloodstream, injecting air into the stomach, overfeeding milk, physical assault, and insulin poisoning.
Letby, who denied all allegations, forged medical certificates to cover her tracks and pressured doctors and nurses to convince them the meltdowns were "just bad luck".
On Friday, the jury completed its 110 hours and 26 minutes of deliberations over 22 days after the trial began last October.
The jury of seven women and four men convicted Letby of seven counts of murder and seven counts of attempted murder in connection with six other young children.
Cheshire Police say they continue to review the care of around 4,000 babies admitted to the Countess of Chester and also Liverpool Women's Hospital when Letby completed two internships while she was employed from 2012.
Prisoners who have been sentenced to life imprisonment will never be considered for release unless there are exceptional compassionate reasons to justify it.
Under the Police, Crime, Sentencing and Courts Act passed by Parliament last year, the government has expanded the use of life warrants for the intentional killing of a child.
Only three women have been handed a life sentence, formerly known as life imprisonment: Hindley, who died in 2002, and serial killers Rose West and Joanna Dennehy.