Churchill Downs, home of Kentucky Derby, suspends racing after 12 horses die
Churchill Downs announced on Friday it was suspending racing as safety measures were re-examined following the death of a dozen horses at the famous circuit last month.
The track's parent company, Churchill Downs Incorporated, said in a statement that the remainder of the spring meeting would be moved to another Kentucky venue it owns, Ellis Park Racing & Gaming in Henderson. The season ends on July 3rd.
On June 11, the Belmont Stakes at Belmont Park in Elmont, New York, the Triple Crown races for 2023 are concluding.
Racing at Churchill Downs was to be suspended after the weekend's races and then resumed at Ellis on June 10, sources at the track said.
The racetrack, home of the Kentucky Derby, reported May 27 that two more horses had died. They were the 11th and 12th horses to die in the spring.
The venue checked the condition of the track surface but found no red flags. And there have been investigations by the Kentucky Horse Racing Commission and the Horseracing Integrity and Safety Authority.
"No single factor has been identified as a potential cause and no discernible pattern has been identified that could link the deaths," Churchill Downs Incorporated said in its statement on Friday.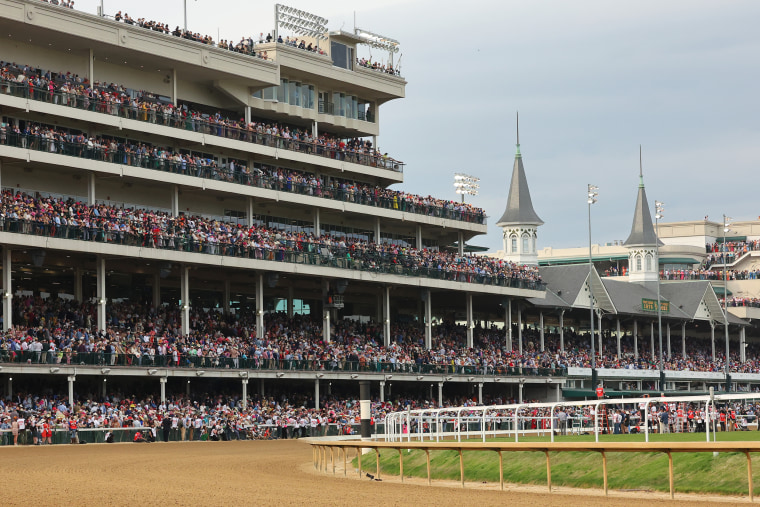 The parent company said it wanted to suspend racing to see if safety measures were working.
"Although the investigations and expert reports have not revealed any issues with the surface, CDI has decided to reschedule the meeting to conduct a thorough review of all security and surface protocols," it said.
Animal welfare organizations condemned the deaths and called on animal welfare organizations to improve conditions.
"Churchill Downs and all other racecourses should make horse welfare their number one priority," Wayne Pacelle, president of Animal Wellness Action, said in a statement just before the Kentucky Derby in May.