Coach Todd Bowles – Tom Brady away from Tampa Bay Buccaneers to 'deal with some personal things'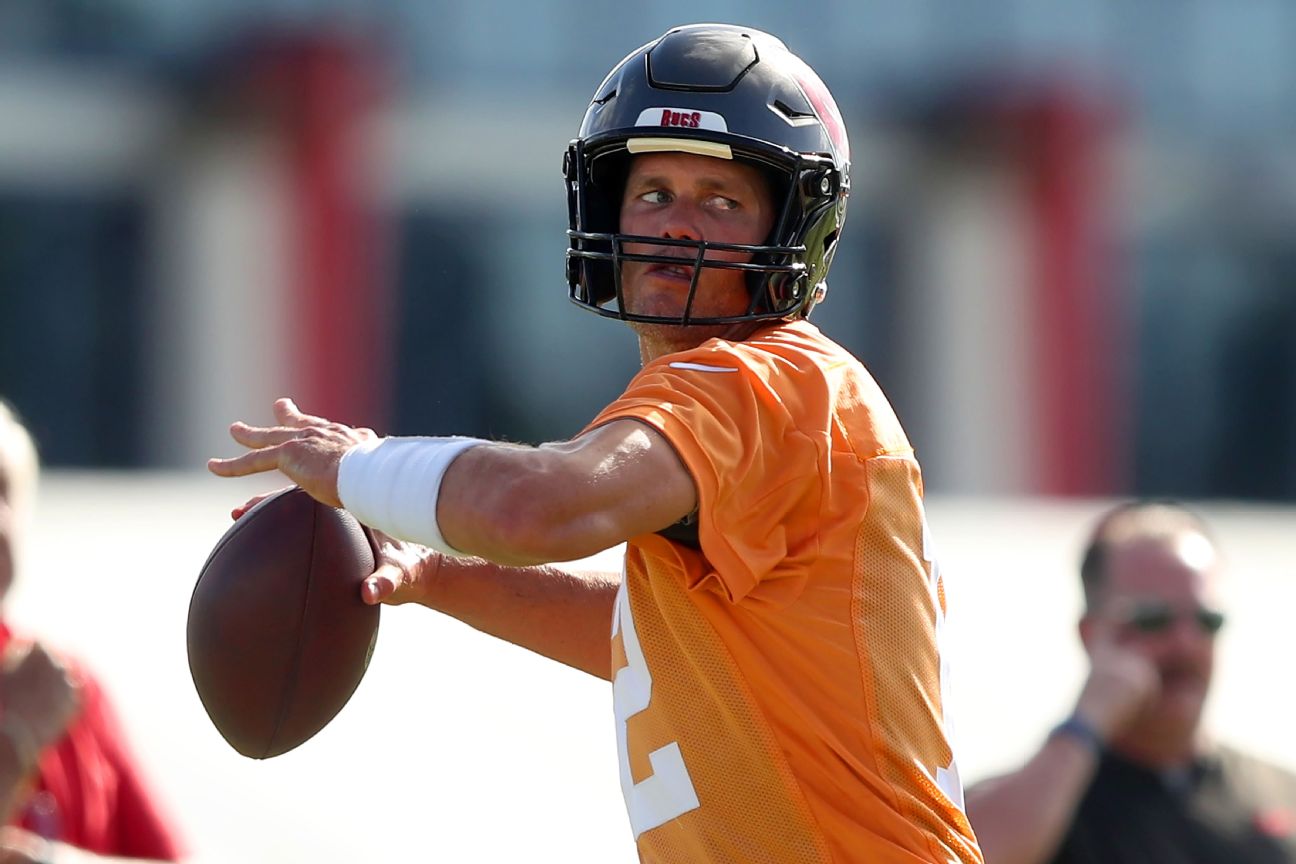 TAMPA, Fla. — Buccaneers quarterback Tom Brady will be away from the team for some time to "get some personal stuff done," coach Todd Bowles said Thursday.
Bowles said Brady's absence was discussed in advance and that he will return after next week's preseason game against the Tennessee Titans on Aug. 20.
"We talked about that before camp started," Bowles said. "We allotted that time because he wanted to come in and get chemistry with the boys and go through two weeks of training camp because he knew he wasn't going to play the first two games. He didn't want to take any reps away from Blaine [Gabbert] and Kyle [Trask]as well as 'handle' [Ryan Griffin] going into the next two games knowing he has to deal with that."
When asked if the problem was health related, Bowles said, "It's a personal issue. That's all I can tell you."
Bowles said he has a "pretty high level of confidence" that Brady will be the starting quarterback for the Bucs in Week 1 with the Dallas Cowboys.
Bowles previously announced that Brady would not play in Saturday's preseason opener against the Miami Dolphins.
Brady had excused his absence last Wednesday – his previously scheduled day off and also his 45th birthday – and last Friday. The Buccaneers as a team had a day off last Thursday.
Bowles said he's not worried about missed time, mostly because of Brady's experience and work ethic. He doesn't think it will disrupt offensive progress, although Brady has worked to gain chemistry with new players like wide receivers Julio Jones and Russell Gage and tight end Kyle Rudolph.
When asked if he was concerned about Brady's personal issue affecting his commitment to the team, Bowles said, "After our conversation, I'm not worried, no."
https://www.espn.com/nfl/story/_/id/34383895/tom-brady-away-tampa-bay-buccaneers-deal-some-personal-things-coach-todd-bowles-says Coach Todd Bowles – Tom Brady away from Tampa Bay Buccaneers to 'deal with some personal things'