Coaches confident new tackle trial will make rugby league safer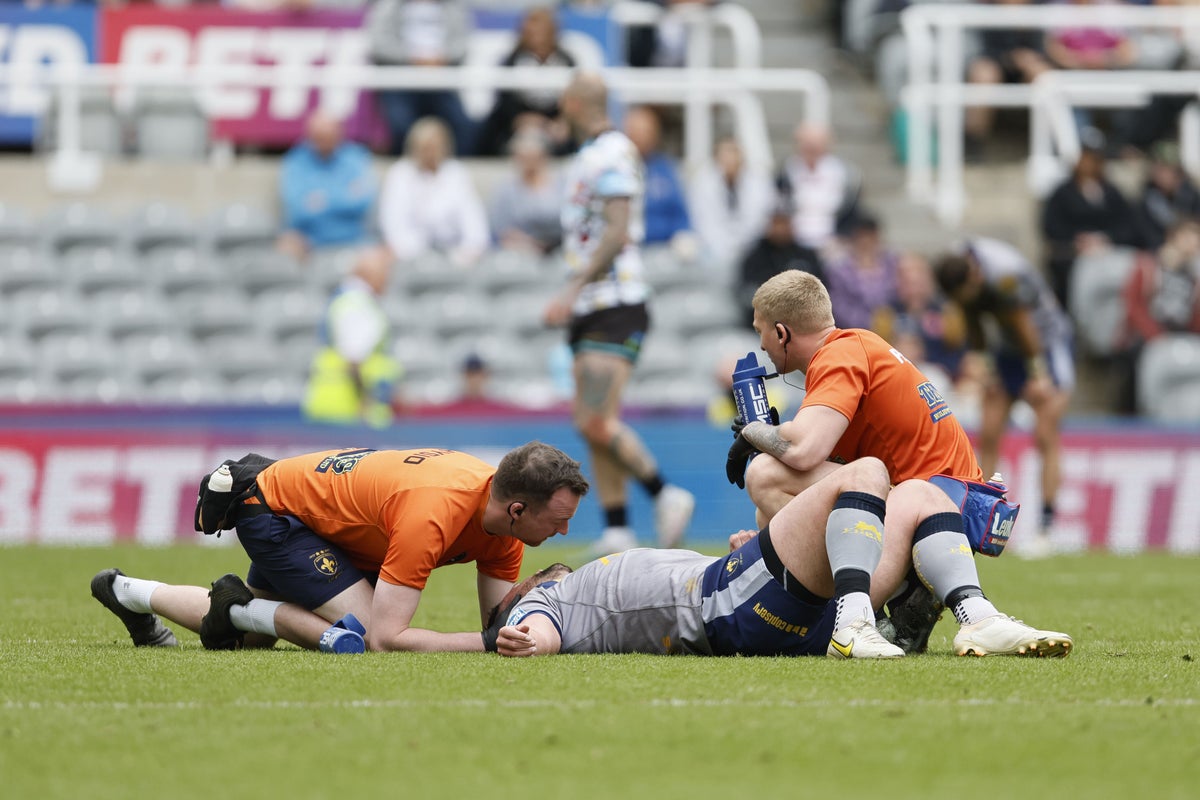 Coaches involved in the first game to be played as part of a new tackle test are confident the changes will help minimize the risk of concussion in rugby league while maintaining physical integrity.
Next Thursday's game between the Bradford and Leeds academies will be the first to feature the rule dictating that tackle height must be below the armpit on initial contact, with head and neck contact being penalized.
The test, which will also see kick-offs moved 10 yards forward, will initially take place in the next four rounds of academy games, with the long-term intention of expanding it to other areas of the game if its effectiveness is confirmed, according to data.
Respondents also included coaches who supported her suggestions. Rhinos youth leader Joe Bastian said: "Everyone talks about concussions and the impact it can have on players down below and it's important that we try to improve the range of tackle."
"When people watch rugby league they want that physicality and they want the game to be controlled in terms of good hard hitting, but sometimes we have too many people in tackles and that can cause problems.
"There is still work to be done, but the test will be very useful. If we can get really good tackling technique through the game then it can really benefit the game and its people and make us have a lot fewer problems."
By adopting a broadly inclusive approach, the RFL is confident of avoiding the controversy that followed rugby union's unexpected announcement in January that it would lower the legal tackle height to below the waist in all forms of community play from July.
The resulting backlash prompted the RFU to change their law, raising the allowable height of the device to the sternum.
But the RFL, which like the RFL faces court cases on behalf of groups of former players who claim their respective codes failed to take adequate measures to protect them from serious injury, dismissed claims they learned of the bugs their colleagues benefited.
Professor Ben Jones of Leeds Beckett University, who is also the RFL's strategic head of performance, science and research, said: "Concussion rates are lower in rugby league than in rugby union and union went earlier and harder on it because it was." To.
"I think the path rugby union has taken has made it easier for us. I think in terms of the way we designed this process and asked everyone for their opinion, it was right for us. But someone had to go first and throw most of the stones."
Bulls youth leader Ryan Hunkin admitted his players initially found it difficult to adjust to the new rule, but said he hoped it would bring the added benefit of adding depth to the game.
"We worked on different techniques and talked to the on-game officials department and they learned pretty quickly and made some adjustments," Hunkin said.
"We see it as an opportunity to grasp a different game and speed it up a bit, play a little more rugby without strain and potentially score more points."