Commentary: Legacy complicated for Jim Brown, an NFL legend
When I interviewed Jim Brown 10 years ago, he had an agenda and so did I. It wasn't the same agenda.
When he died in Los Angeles on Friday at the age of 87, I reflected on the interview that day in a quiet West Hollywood restaurant, where this usually brooding man, dressed all in black, grunted and grumbled.
He was there to write something in the newspaper about a cause he was fighting for. It was called the Common Good Fund. Its purpose was to obtain money from the NFL as a result of a lawsuit by several retired players, led by the Rams' Fred Dryer. They said the league did not compensate players for the use of their images in ads and promotions. If the court agreed that the NFL must raise $42 million, which it eventually did, Brown would be responsible for identifying and distributing the money to retired older players in need.
He said he liked the plan because he and other NFL players in his group could get the money to the right people. Even some of those "real" people among former NFL players disagreed. Many thought the NFL would pay money to silence them, especially as the league was plagued by concussion scandal after concussion scandal at the time.
A year earlier, 43-year-old Chargers junior Seau, who was suffering from the brain-damaging effects of chronic traumatic encephalopathy, shot himself in the chest so his family would have an undamaged brain for testing. His family did and the diagnosis was CTE.
Skeptics said that if the NFL wrote that big check quickly and had a nice press conference where Brown stood side-by-side with Commissioner Roger Goodell, the media would pick up the next day and maybe stem the concussion stories. That's exactly what happened. It's always been like that in the NFL.
My agenda that day at the interview was similar but different. I had an audience with one of the biggest, toughest, and most intimidating players in the history of the game, a man who was an All-American running back at Syracuse — a consensus All-American there — and one of the greatest carriers of a during his nine Years with the Cleveland Browns in the NFL, he played football.
Would he talk about the brutality of the game, the trend among parents back then to push their young male athletes to play baseball or basketball for fear of serious injury?
I had a specific talking point. I had recently read a book by Mark Kram about a Philadelphia high school football player named Buddy Miley, who was a star quarterback until the day he was tackled hard and became paralyzed. Kram wrote about how his family took turns wiping pesky flies off Miley's face because Miley couldn't. Miley eventually died in a room at a Quality Inn hotel in Michigan where he was known as "Dr. Death", Jack Kevorkian, who helped him die by suicide.
I put injuries and football brutality on the table. Brown replied with macho.
"You're put to the test in life, put to the test," he said. "I tested myself and it made me a better man."
He said he had six grandchildren, all of whom played soccer and he wasn't worried about any of them.
"My worst injury was a twisted ankle," he said.
I doubted it, but I realized that while he sided with some other NFL players, he could never stop being what he was: tough, intimidating, 100% testosterone. From this he developed individual greatness in football and a long film career, mostly as an actor in the role of a rough and intimidating human being. Think of him as a less talented Arnold Schwarzenegger.
His life was marked by incomparable peaks and valleys.
Hall of Fame boxing promoter Bob Arum likes to tell the story of how he and Brown became friends. Arum was an attorney for a big, fancy New York City law firm in 1965, and a friend was involved in hosting a heavyweight match between Ernie Terrell and George Chuvalo. The fight aroused no interest. The tickets were gathering dust at the box office. The friend asked Arum, who at the time knew little about the sport and was less concerned about what he could do to spread the word. As the years have shown, Arum is king when it comes to "cheering it up."
Arum told him there had never been a black announcer to broadcast a ringside fight. That would open up a whole new market, he argued. They tried Willie Mays. He was busy. They called Jim Brown. He said yes. They announced his presence and tickets began to be distributed.
Arum watched the fight and Brown's work from a broadcast trailer nearby. After that, Brown came to see how he was doing, and in the conversations that followed, Brown remarked that Arum sensed the skill of a promoter in Arum, that Arum was wasting his time with a bunch of stuffy lawyers in a big office building, even though he was could do better he fights himself.
Arum told him that he knew nothing about boxing, didn't like the sport and would certainly not get involved unless he could promote the only fighter who mattered at the time: Muhammad Ali. A few weeks later, Brown called him, took him to meet Ali, and the rest is history.
To this day, Arum would tell you that Brown was a great friend. This is also true for many in sports, but most of them will be male.
Over time, Brown has become both a sports legend and a negative headline maker.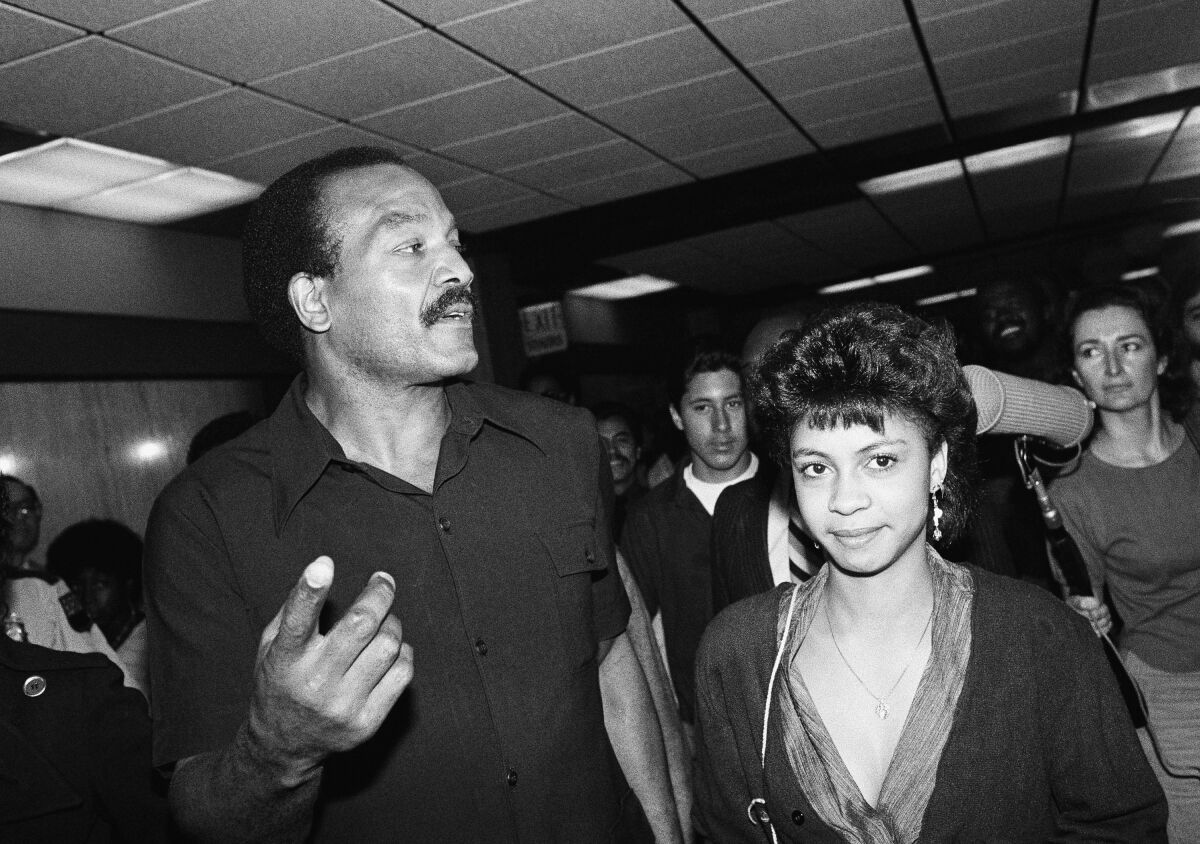 Examples: He once punched and choked a fellow golfer, the police came and he was eventually charged with assault. He once smashed the window of his wife's car with a shovel. Diane K. Shah, who wrote sports articles for the Los Angeles Herald Examiner and is now a well-known author, once visited Brown at his home overlooking the Pacific Ocean. She met a very young woman who was Brown's girlfriend at the time and told Shah what a great guy he was. A few months later, the young girl called the police from a locked bathroom in the house, fearing further violence from Brown.
Then there was the thing that stuck in Brown's mind: the accusation that he threw model Eva Bohn-Chin off a Los Angeles balcony in the middle of an argument between them. She soon said that the police's claim that she had been thrown from the balcony was false. She later conducted an interview, showed the questioner some bruises, and rhetorically asked, "Would I have thrown myself off the balcony?"
How will Brown be remembered?
In his heyday, he was a tireless advocate of civil rights. He saw black abuse, spoke out about it, and organized groups to fight it.
So the obvious summary is that the great Jim Brown, a wonderful athlete, a respectable movie star and a terrible human being to many women, is an enigma. So many who knew him liked him. So many, the majority of these women, did not. Was he a charmer or a bully? Will highlight films of great NFL running games eclipse his criminal record?
When most celebrities die, there is a consensus of feelings and an outburst of emotions. That's not the case with Jim Brown.