Commission says Anderson Silva fine to fight Jake Paul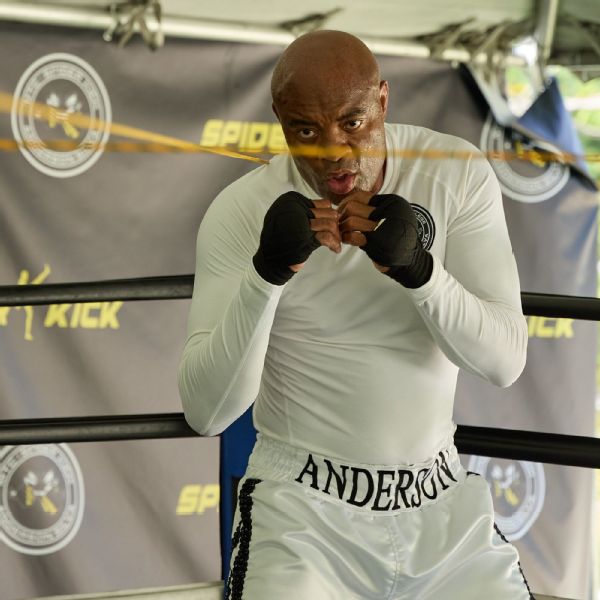 PHOENIX — Anderson Silva has been cleared for a boxing match against Jake Paul on Saturday after his comments from an interview almost turned the fight upside down.
The Arizona Boxing & MMA Commission agreed to let Silva fight during a special meeting Thursday night after the MMA legend was required to complete additional medical exams a day earlier.
Commission chair Scott Fletcher said at the meeting that he attended the Paul Silva press conference on Thursday and was impressed with Silva's articulation when answering questions. Fletcher said Silva submitted a "pristine" MRI and that he was "completely satisfied" with having the former long-time UFC middleweight champion fight.
dr Ara Feinstein, a commissioner who is also a ringside surgeon and doctor, said he checked Silva's neurological report and MRI and saw no problems with it.
"Taking all of these things together, I have no more concerns about Mr. Silva fighting on Saturday than I would have any other fighter," Feinstein said.
Silva, 47, told MMA Weekly in an interview taped last month and aired earlier this week that he was knocked unconscious twice during his training camp, sparking regulatory red flags. Silva's team sent out a statement this week saying Silva's first language isn't English – he's from Brazil and his first language is Portuguese – and Silva got it wrong.
On Wednesday, Silva told ESPN that he was only joking in the interview and the commission made him take more medical tests after the commissioners saw the remarks.
"If I talk about the knockout, it's only to help [teammates] who help me too [lift] them up," said Silva. "I was only fooling. It's crazy, but it's okay."
Paul said after Thursday's press conference that he had "no concerns at all" about how the meeting would go and was confident he would fight Silva on Saturday.
https://www.espn.com/boxing/story/_/id/34893023/commission-says-anderson-silva-fine-fight-jake-paul Commission says Anderson Silva fine to fight Jake Paul