Community gathers to celebrate life of Leticia Martinez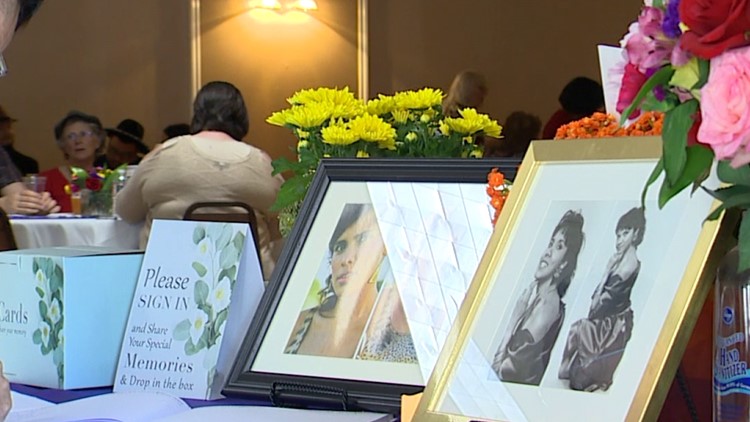 Leticia Martinez was killed after attending the Mariners Game on March 31. Her birthday celebration was held on Saturday in West Seattle.
SEATTLE — On Saturday afternoon, family, friends and community members gathered in West Seattle to remember Leticia Martinez, also known as "Leti."
Martinez is the woman police believe was killed after she attended the Seattle Mariners Game on March 31. The accused man is in custody and awaiting trial, but celebrates his birthday on Saturday. focused on remembering who the 58-year-old was. Leticia Martinez is and her impact on those who know her and love her.
Ricardo Martinez, Leticia Martinez's brother, said: "I'm taking it day by day. "The day is getting a little brighter, but you know, it's still a memory of my sister."
"Leti's departure from this earth came too soon, leaving a void in our lives that could never be filled," one of Leticia's sisters told the packed room.
"My sister is very loving, caring, sharing," said Ricardo Martinez. "She's a very positive person, very family-oriented, you know, just a very bright light."
Her family and friends say she has shared that light as a mother, sister and member of the Buddhist community in Seattle.
"While we mourn her absence, we vow to keep her memory alive in our hearts and minds," one of her sisters said.
"People will miss her, but her spirit will still be here," said Ricardo Martinez.
Her family established a GoFundMe to help support his son.
The suspect in the case is Brett Gitchel, 46 years old. Leticia's family said she met him at Costco just days before the crime. Seattle police say Gitchel attended a Mariners game with Leticia before she disappeared. Her body was found 11 days later in the woods of Renton.
Gitchel pleaded not guilty to second-degree murder. He was also charged with kidnapping and attempting to kill Leticia's adult son.