Community rally demands justice for Jaahnavi Kandula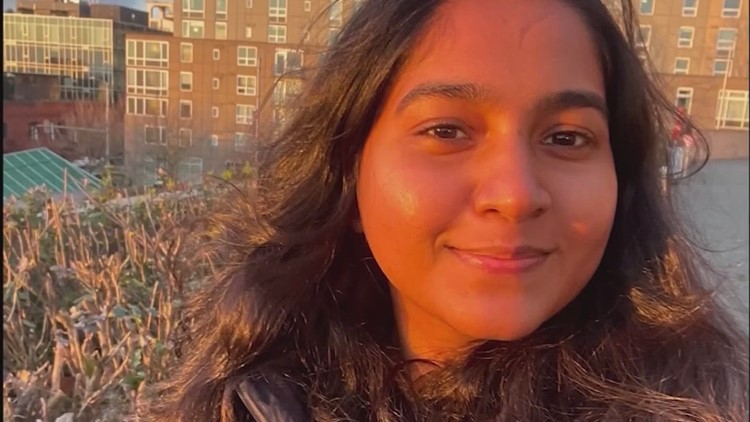 SEATTLE – Community members are protesting to demand justice for Jaahnavi Kandula, a 23-year-old graduate student beaten to death by a Seattle officer in January. This week, comments about her death made by another Seattle detective were made public, which Kandula's family called "truly disturbing."
On September 14, community members said they wanted justice for Jaahnavi Kandula at a protest held near Dexter and Thomas, where Kandula lost his life.
In January, a body camera recorded Detective Daniel Auderer's voice the day after Kandula was hit and killed by another officer's police car while he was responding to an emergency, traveling with 74 miles per hour – nearly three times the speed limit.
"I think she jumped on the hood of the car, hit the windshield and then when he hit the brakes it went flying off the car," Audreer said in the recording. But she died."
Auderer, vice president of the Seattle Police Officers Association, reportedly spoke on the phone with Union President Mike Solan, apparently talking about what might happen if the victim's family sued the department.
"Yeah, just write the check," Auderer said on the call. $11,000. After all, she is 26 years old. She has limited value."
In response, Gov. Jay Inslee said Thursday, "it is difficult to think of more heartbreaking things to say to magnify the scope of an already horrific tragedy than what was said in that video."
"I'm heartbroken. I'm disgusted," said Joel Merkel, co-chair of the Seattle Community Police Commission. What the police commission wants is a culture-changing SPD. "The most important thing is that the investigation is conducted in a fair and impartial manner."
Deepali Jamwal owns a dance studio a block from where the fatal crash occurred.
"After he said she was dead and he laughed, it haunted me," Jamwal said. "I just want everyone to come together and fight for justice for Jaahnavi. She is one of us and this feels like home."
Jamwal said she is planning a rally and march in Kandula's honor at 5 p.m. on Saturday, September 16, in South Lake Union.
The police union did not respond to a request for comment. The City of Seattle and the Seattle Police Department declined interviews because the Office of Police Accountability is conducting an investigation into the matter.