Connor Roberts eager to 'create more memories' as Wales aim to bounce back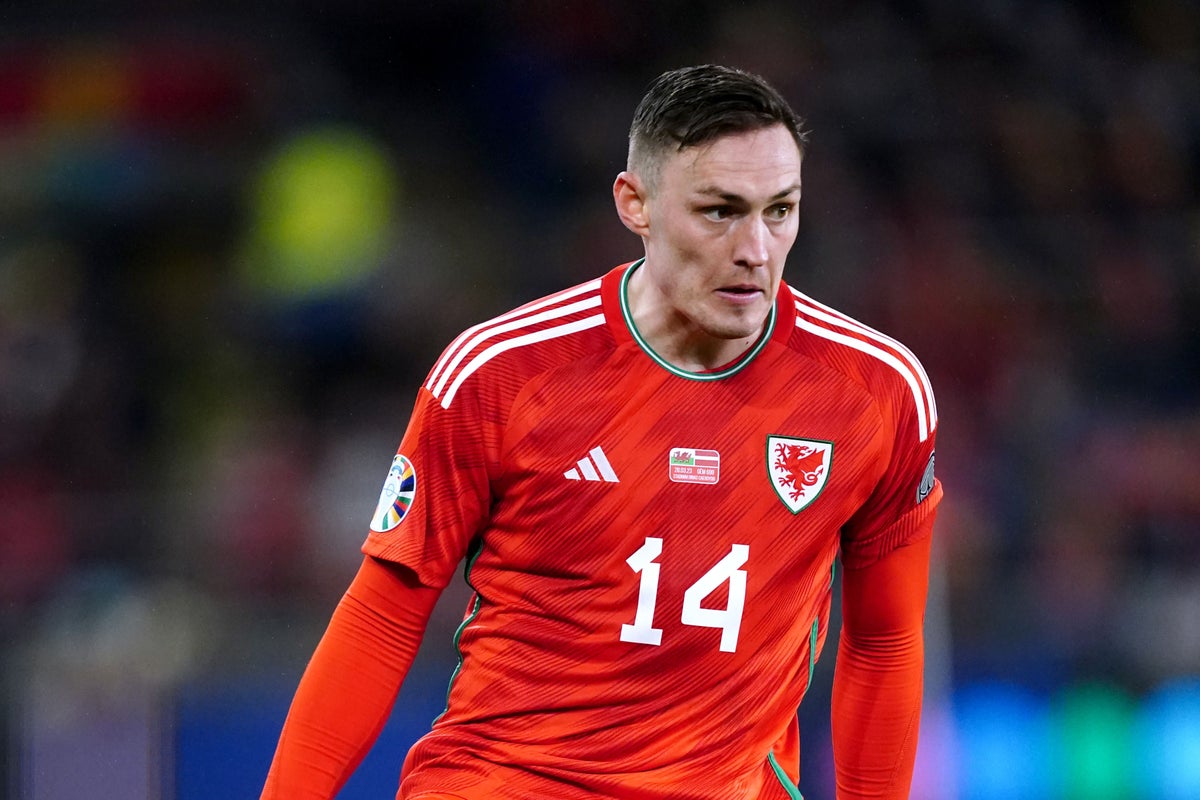 Connor Roberts hopes he can help create more positive memories for Wales in the crucial Euro 2024 qualifier against Turkey.
Monday's clash in Samsun took on added significance after Wales' surprise 4-2 home defeat by Armenia, which saw Wales third in Group D, two points adrift of Turkey.
While the group still has a long way to go, Wales' hopes of automatic qualification will suffer yet another setback if they lose for the second straight season.
However, Wales performed well against Turkey at Euro 2020, with Burnley right-back Roberts scoring in their 2-0 win in Baku.
"It will be great to keep alive the memory of what I did at the European Championships," said Roberts.
"But that is in the past and I need to create more memories as an individual and as a team.
"It's the goal when all is said and done that I probably look back on and think I can't believe I achieved or did that.
"They (Turkey) may be out for revenge, but whether they do it or not, we have to go there and stick to what we're good at.
"It's been a long time since then. I can't really remember any games I've lost in the past."
Roberts is back on the international stage after a stellar season with Burnley in which they clinched the league title and secured a return to the Premier League.
And Roberts praised the influence of Burnley manager Vincent Kompany, who recently signed a new five-year deal with the Clarets.
"I cannot put into words how good Vincent and his staff are. Knowing that they will be there in the future is great because you learn so much from them," he said.
"I thought I knew quite a bit about football, how to play and what to do. But working with them I know a lot more this season.
"Now when I watch games, the messages he conveys almost come to mind. They know what to do in every situation, from playmaking to attacking and defending in different parts of the field.
"I feel like I know 99 per cent what to do when the ball is on the field or in a set piece situation. You know what to do at every moment of the game.
"I watch Manchester City and we're not them, but I see a lot of similarities in the way we're supposed to play.
"We may not be able to do it as well as they do, but there are certainly similarities. I think Vincent will take that job at Man City one day."