Conor Benn responds to Ukad charge amid prospect of two-year ban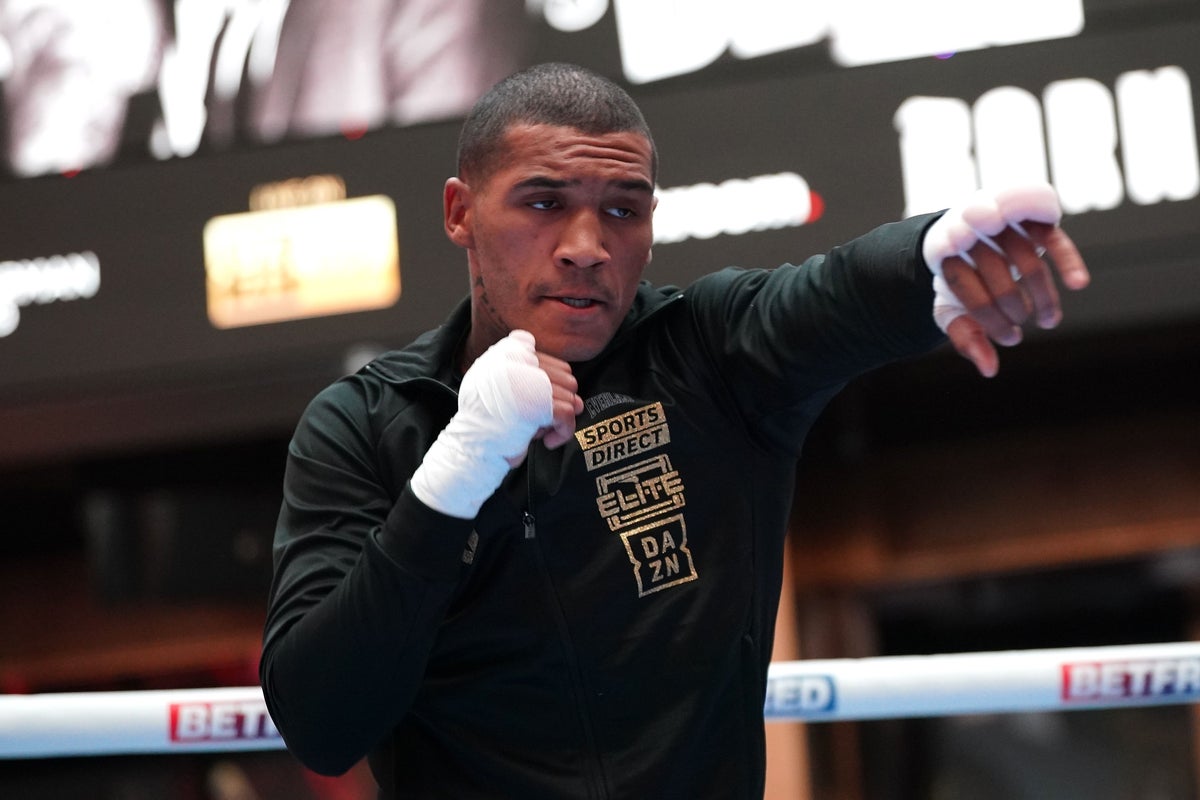 Conor Benn has insisted he is "not barred from boxing" after being formally indicted by UK Anti-Doping (Ukad) after two failed drug tests in 2022.
Benn's fight with Chris Eubank Jr. fell short in October after it was revealed Benn had failed two drug tests leading up to the fight. The British Boxing Board of Control (BBBofC) revoked Benn's license, but in February the World Boxing Council acquitted the 26-year-old Briton of intentional doping.
However, he has now been charged by Ukad and faces a possible two-year ban, although Benn was quick to react to the news on Thursday (20 April).
"Another day, another attempt to make headlines with my name," wrote Benn, son of British boxing icon Nigel Benn, on Instagram. "I am engaged in a confidential proceeding and have complied with my confidentiality obligations. Yet every day brings a new leak and misrepresentation of what is actually happening.
"There are no news. Being charged is the beginning of a process through which an athlete must defend themselves. I have not been sanctioned by anyone and I am not banned from boxing. I am free to fight at events not sanctioned by the BBBofC. I don't even have a BBBofC license."
Minutes earlier, Ukad released a statement that read: "Following a public consultation in late 2020 […] UKAD's Board of Directors ruled in February 2021 that UKAD will not routinely publicly announce the fact that an athlete has been charged or provisionally suspended before a charge has been resolved. However, it was also recognized that there might be limited and rare examples where this is appropriate in 'extraordinary circumstances'. […].
"Following media reports and comments by professional boxer Mr Conor Benn on Tuesday 18 April 2023 and in exceptional circumstances, UK Anti-Doping (UKAD) confirms that UKAD notified and provisionally suspended Mr Benn on 15 March 2023 was in line with the British Anti-Doping Rules.
"During the Provisional Suspension Mr Benn is prohibited from participating in any capacity (or assisting any other athlete in any capacity) in any competition, event or activity organized by the British Boxing Board of Control or any other world convened , sanctioning or recognizing Anti-Doping Code compliant sport.
"UKAD can also confirm that it charged Mr Benn on 3 April 2023 in breach of Article 2.2 of alleged use of a prohibited substance (clomiphene). The charges against Mr Benn are pending and will now follow the results management process under the UK Anti-Doping Rules."
Meanwhile, Benn's promoter Eddie Hearn told iFL TV that he learned the news through a media member.
"I'm sitting there and I'm like, 'This whole thing is a friggin' joke,'" Hearn said. "I'm the promoter; I was not notified of a suspension, nothing for Conor Benn. But you – the media – tell me he's suspended. And since then, I still haven't…we don't even know."
Hearn then reiterated his claim that he had heard "nothing" from Ukad, either before or after his statement on Thursday.
Undefeated Benn last fought in April 2022, stopping Chris van Heerden in the second round. With this win in Manchester, Benn improved his professional record to 21:0 (14 KO's).
Click here to subscribe to The Independent's Sport YouTube channel for the latest sports videos.