Councils 'wasting millions' on special educational needs legal disputes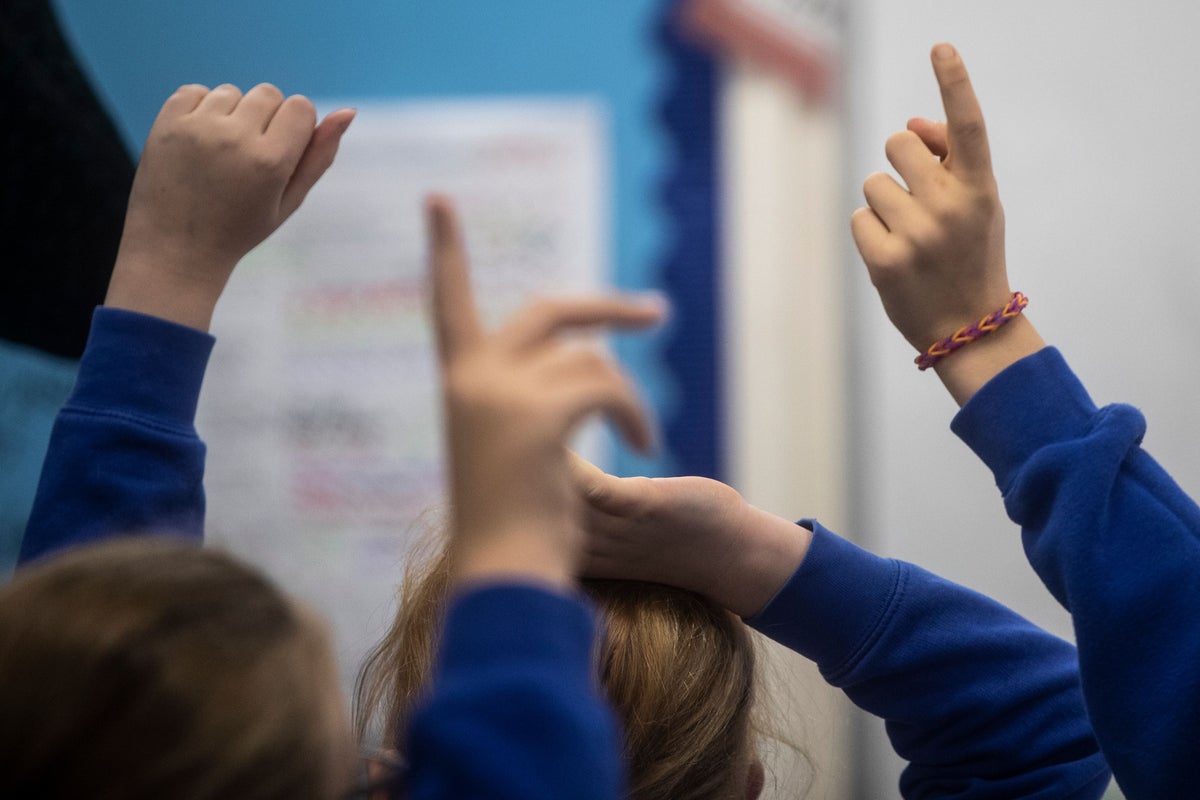 Local authorities in England have been accused of "wasting" millions of pounds in court battles with parents and carers over disabilities and educational support for their children.
A total of 11,052 special educational needs and disabilities (SEND) tribunals were registered in 2021-22, with 96% won by parents, carers and young people, according to a new report.
The legal challenges cost around £59.8 million – the majority of which had to be paid by local authorities, the report by Pro Bono Economics said.
Parents can ask their local authority to assess their child for an Education, Health and Care (EHC) plan if they feel they need more support than is available through special educational needs.
These plans identify educational, health and social needs and determine additional support to meet those needs.
However, if a local authority decides not to carry out an assessment, not to produce an EHC plan, or if there is a disagreement about the special educational support in the plan, this can be challenged and referred to the Special Educational Needs and Disability (Send) Tribunal.
Pro Bono Economics said there was a "deeply worrying" increase in the number of legal challenges to council decisions on supporting children with additional needs – a 29% increase compared to last year – while the Local Government Association (LGA), councils represented, said the jump was "indicative of a system that isn't working."
The LGA said that while government reforms to Send "will address some issues with the current system", they need to go further "to address the fundamental cost and demand issues that are causing councils to struggle to meet the needs of to fill children with mission".
The report said around 9,960 places in special education units in mainstream schools could be funded each year, with the money being "wasted" sending tribunals lost by councils.
Anoushka Kenley, head of advocacy at Pro Bono Economics, said children and young people are "being forced to go without vital support while these disputes continue".
She added: "The entire process needs to be rethought to save children and their families from the stress and pain of living without the support they so desperately need." Getting it right wouldn't just affect this young one not only give people the best possible start in life, but also benefit the entire economy."
Stephen Kingdom, campaigns manager at the Disabled Children's Partnership, said parents and carers are pitted against "highly paid lawyers paid by local authorities using public money", with lengthy cases being lost by local authorities. because parents know what is best for their children."
He said: "We are calling for more information and advice for parents and young people; for better training for council staff so that they can make the right and lawful decisions the first time; and, above all, greater accountability.
"We always hear from parents how hard they have to fight to get the support their children need. This report shows how much public money is being wasted in these struggles – money that could instead be used to provide education and therapy for children who need it."
The Local Government Association said councils "fully recognize the right of families to appeal to court".
They added: "Last year councils released a record number of education, health and care (EHC) plans – 66,400 – which shows the significant challenges councils continue to face in meeting increasing demand for support."
"The government's send reforms will address some issues with the current system, but we will work with them because we want them to further address the fundamental cost and demand issues that are causing councils to struggle to meet needs of children with sending."
"In addition to addressing high needs gaps, improving universal inclusion will be critical to the success of any reforms and reduce reliance on costly special schools and other facilities. Powers to intervene in schools that are not supporting children with Send should be brought forward at the earliest opportunity but should rest with councils and not the DfE."
The government has been contacted for comment.