Countdown to coronation has begun as controversial 'Homage to People' toned down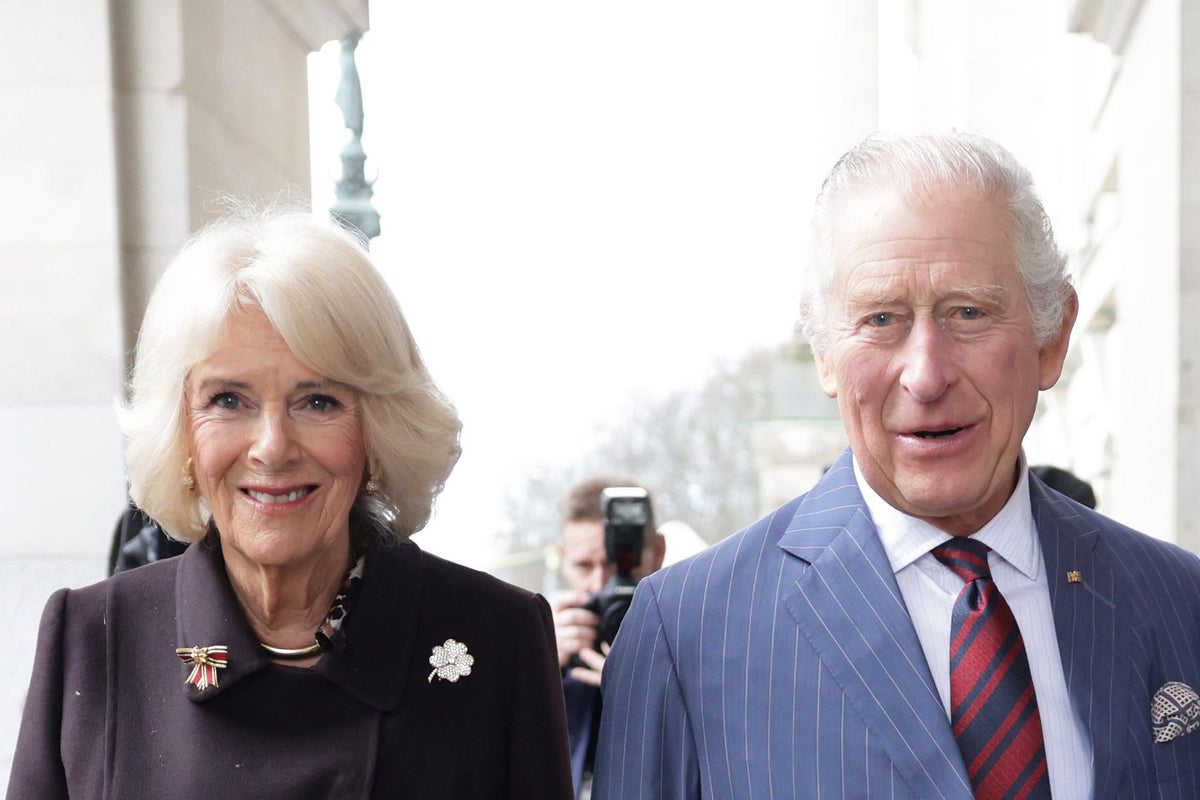 The countdown to the king's coronation has begun, but the controversial "tribute to the people" element of the service has been toned down.
Charles reportedly approved the change, which came after a number of commenters criticized the new signing as divisive.
Broadcaster Jonathan Dimbleby, a friend of Charles's who wrote the authorized biography of the king, said the monarch would find the homage of the people "abhorrent".
The Archbishop of Canterbury, Justin Welby, will now 'invite' a demonstration of support from the community, rather than a 'call' for those at the Abbey and elsewhere to swear allegiance to the king.
Set-up for the big day has already begun, with workers sweeping sand into the streets, police officers arriving and a rain shelter being erected in front of the abbey's entrance.
Metropolitan Police and Military Police officers patrolled the Victoria to Westminster route from the early hours of Saturday morning.
Royal fans with Union flags and crowns could be seen on trains and Tube stations from just after 4:30am.
The King is crowned at Westminster Abbey by the Archbishop of Canterbury during a centuries-old coronation ceremony.
Shouts of "God save the King" will be heard around the Abbey after Mr Welby places St Edward's Crown on Charles' head.
The senior cleric said in a statement released on the eve of the coronation that the ceremony served as "a powerful reflection and celebration of who we are today, in all our wonderful diversity".
He said people would be struck by the "majesty and holy wonder" of the service but also hoped they would find "ancient wisdom and new hope."
The event will bring together around 100 heads of state, kings and queens from around the world, celebrities, everyday heroes and family and friends of the couple, with Charles' estranged son, the Duke of Sussex, expected.
Invited guests include David and Victoria Beckham, musician Lionel Richie, French President Emmanuel Macron, King Willem-Alexander and Queen Maxima of the Netherlands, Prime Minister Rishi Sunak and US First Lady Jill Biden, but her husband will be President Joe Biden not participate.
The day will be a display of pageantry and pomp, with the nation's armed forces promising a "spectacular" event when the king and queen parade through the streets of the capital.
The event is the military's largest ceremonial operation since the coronation of Queen Elizabeth II in 1953, with 9,000 soldiers deployed, 7,000 of whom will play ceremonial and support roles.