Court docs: Man broke into PLU dorms, groped sleeping students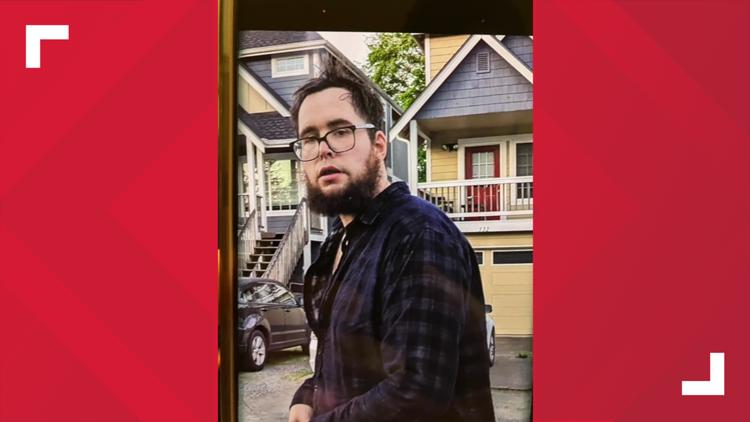 Tipsters were able to provide law enforcement with information that ultimately led to the man's identification and arrest.
PARKLAND, Wash. – A 31-year-old man has been charged after he broke into a Pacific Lutheran University dormitory and groped two women while they were sleeping last week.
Dylan Robinson was charged Friday with two counts of fourth-degree assault, two counts of burglary and one count of free indecent conduct. He was booked into Pierce County Jail shortly after midnight Saturday. Robinson was initially arrested following the incident on May 14 but was released.
According to court documents, a student woke up around 4:15 a.m. on May 14 to find someone standing in her room, looking at her and her roommate. The student was said to have gotten up to check his closet when the man, later identified by police as Robinson, grabbed her and she started hitting him and yelling at him to get out.
At 5:30 a.m., two other students were leaving the dormitory when they heard screams. The students told police they saw the suspect leaving the dormitory so they followed him and called 911. As the students rounded a corner, the suspect threw a shoe at his roommate. victim. She sprayed pepper spray at him and stepped back.
The students followed him into a nearby apartment complex but lost track of him. They were able to get a photo of the suspect.
When the delegates arrived at the school, they learned of another woman waking up around 5:30 a.m. to a man groping her. She is said to have stood up and shouted at the suspect and he fled.
The documents say investigators found that one of the dorm's windows was open and the screen had been removed. Police said they were able to match the fingerprint on the window with Robinson's.
The tipsters were able to provide law enforcement with information that led to Robinson's identification and arrest.