Coutts apologises to Nigel Farage in banking row as government tightens rules on account closures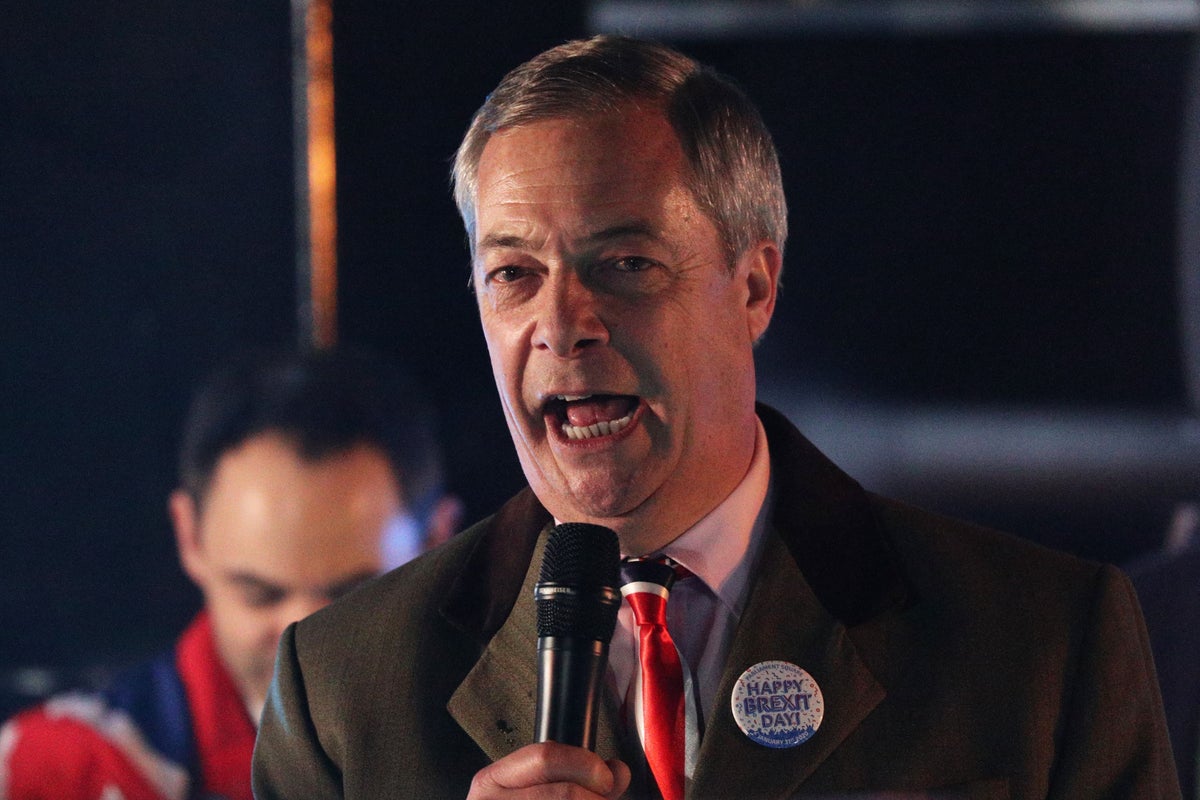 Private bank Coutts has apologised to Nigel Farage for closing his bank accounts, describing its assessment of him as "deeply inappropriate".
The U-turn comes as the Treasury announced it will tighten rules on when and how a person's account can be closed, in an effort to protect "freedom of expression".
Under new regulations announced on Thursday, banks will have to spell out why they are terminating an account, and give customers a notice period of 90 days. The change aims to give account holders more time to challenge decisions with the financial ombudsman.
It was revealed this week that Coutts, an exclusive private bank, decided to terminate Mr Farage's accounts after noting that his views "do not align with our values" – though they offered him a normal account with NatWest.
But in a letter published on Thursday, chief executive Alison Rose said that "legally held political and personal views" are no bar to having an account at the institution, and profusely apologised to the arch-Brexiteer.
"I am writing to apologise for deeply inappropriate comments about yourself made in the now published papers for the wealth committee. I would like to make it clear that they do not reflect the view of the bank," she said in the letter.
"I believe very strongly that freedom of expression and access to banking are fundamental to our society and it is absolutely not our policy to exit a customer on the basis of legally held political and personal views."
The apology comes after pressure from senior Conservative politicians over the decision. Rishi Sunak's press secretary told reporters on Wednesday that it would be "incredibly concerning and wrong" if Mr Farage's accounts had been closed because of his political opinions.
Former Brexit secretary David Davis said the move amounted to "thinly veiled political discrimination" and called it a "vindictive, irresponsible and undemocratic action". The Financial Conduct Authority has also said it will discuss the situation with NatWest, which owns the private bank.
Mr Farage, a former leader of Ukip and the Brexit Party, says he made a subject access request in order to obtain documents from Coutts's reputational risk committee that set out the justification for the closure of his accounts.
The 40 pages of documents are reported to reveal concerns over a perception that Mr Farage is "xenophobic and racist".
The changes to the banking rules announced by the Treasury on Thursday have been in the works since January, when the government issued a "call for evidence" in updating the payment services regulations.


UK news in pictures
Show all 50
In that document, the Treasury cited previous decisions alleged to have been made by payment service PayPal to close accounts "due to the publicly held views of PayPal's users and those associated with them".
In a bizarre paragraph, officials explained that "the government does not support 'cancel culture'".
Andrew Griffith, the economic secretary to the Treasury, said: "Freedom of speech is a cornerstone of our democracy, and it must be respected by all institutions.
"Banks occupy a privileged place in society, and it is right that we fairly balance the rights of banks to act in their commercial interest with the right for everyone to express themselves freely.
"These changes will boost the rights of customers – providing real transparency, time to appeal, and making it a much fairer playing field."