Coutts boss Peter Flavel quits over Nigel Farage banking row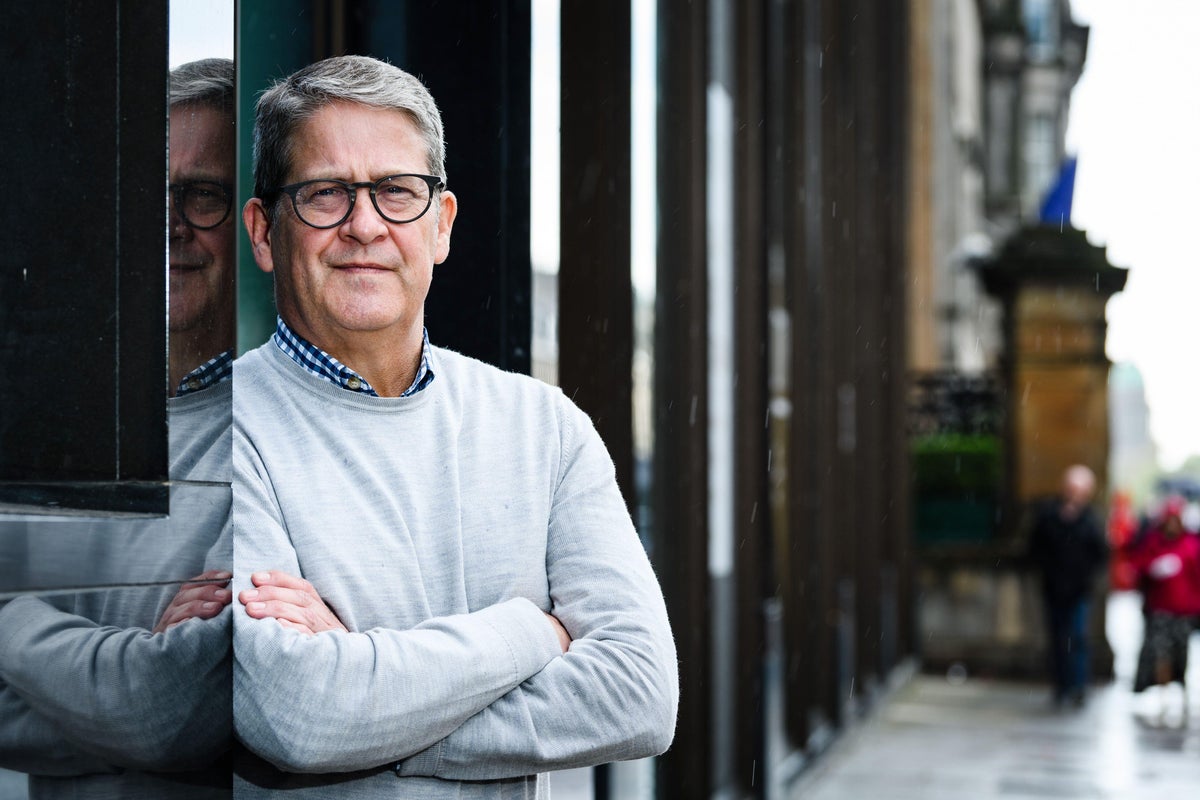 The boss of upmarket private bank Coutts has resigned over his role in the closure of Nigel Farage's bank accounts.
Peter Flavel acknowledged the handling of Mr Farage's case "fell below Coutts's high standards" and stepped down with immediate effect on Thursday. He had come under intense pressure over the furore, which has plunged the bank into chaos.
His departure follows the middle of the night resignation of Dame Alison Rose as the chief executive of NatWest, which owns Coutts.
It comes amid growing fallout from the row between Mr Farage and Coutts, who he had banked with since 1980 before having his accounts closed due in part to his political views.
Dame Alison quit after admitting she leaked a story to a BBC journalist suggesting Mr Farage's Coutts accounts were shuttered solely for financial reasons.
It emerged the story was misleading when Mr Farage obtained internal documents labelling him as "xenophobic and racist" and a "grifter" – suggesting his account was closed in part due to his political views.
Mr Farage told The Independent he had been repeatedly ignored by Mr Flavel after first hearing his accounts were being closed.
"His position is completely unsustainable," he said on Wednesday.
Responding to Mr Flavel's resignation, Mr Farage said it was "only a matter of time". "The ultimate responsibility for the dossier de-banking me for my political views lies with him," he said.
He added: "I even wrote to Mr Flavel twice before going public and didn't receive an acknowledgment."
In a statement on Thursday afternoon, Mr Flavel said he was "exceptionally proud" of his seven year tenure at the bank.
"In the handling of Mr Farage's case we have fallen below the bank's high standards of personal service," he said.
He added: "As chief executive of Coutts it is right that I bear ultimate responsibility for this, which is why I am stepping down."
Senior Tory MP David Davis welcomed the resignation as the "honourable thing to do", but said Dame Alison and Mr Flavel had left "quite a large dent" in NatWest's reputation.
"If I was considering a new bank I would not go to this group," he told The Independent.
Mr Davis said the only thing left to do is a "reasonably rapid" replacement of NatWest chairman Sir Howard Davies, who initially expressed "full confidence" in Dame Alison when she admitted having been the source of the inaccurate leak.
"I don't think he should tender his resignation tomorrow… but in a month or two," Mr Davis said.
And he called for neither Dame Alison nor Mr Flavel to receive payouts for quitting before their contracts expired. He added: "If a bank clerk had breached confidentiality or done the sorts of things we are talking about here, then they would have been out on their ear, and there would not have been a compensation payment
"It would send entirely the wrong message to their customers and their shareholders – including taxpayers – if they paid off either Alison Rose or Mr Flavel.
"If we see enormous compensation for loss of office, that would be very wrong indeed."
Acting NatWest chief executive Paul Thwaite, who took the reins after Dame Alison's departure, said he was "personally sorry to lose Peter as a colleague".
But Mr Thwaite said his departure was "the right decision for Coutts and the wider group".
Mohammad Kamal Syed, who joined in 2012 and is currently Coutts's head of asset management, will take the top job at the private bank while a replacement is found. Mr Thwaite said he would be the "ideal person" for the role.
Australian-born Mr Flavel, 63, had been chief executive of Coutts since 2016 when he became the first non-British boss in more than 300 years of the bank's history.
His salary is thought to be around £910,000 and outside Coutts he is vice-chair of trustees of the Duke of Edinburgh Commonwealth Study Conference and a member of the philanthropy advisory committee of the Royal Albert Hall.
Mr Flavel has more than 30 years of experience in financial services across Asia, Europe, the Americas, the Middle East and Africa.
Before joining Coutts, he was the CEO of JP Morgan Private Wealth Management in Asia Pacific based in Singapore. He also spent nine years with Standard Chartered in Asia and founded their global private bank in 2006.
The CEO has been credited for a boost in Coutt's performance since he joined seven years ago.
"Peter's passion for innovation across banking, lending and wealth management and raising the bar on service standards has led to a market-leading net promoter score from Coutts' clients," his NatWest Group profile says.
"He has revived Coutts' branding and image to be more warm and modern, whilst taking pride in its history, encouraging clients to recognise that Coutts is 'more than a bank'."