News
COVID-`19 cases rise, Central PA hospitals aren't overwhelmed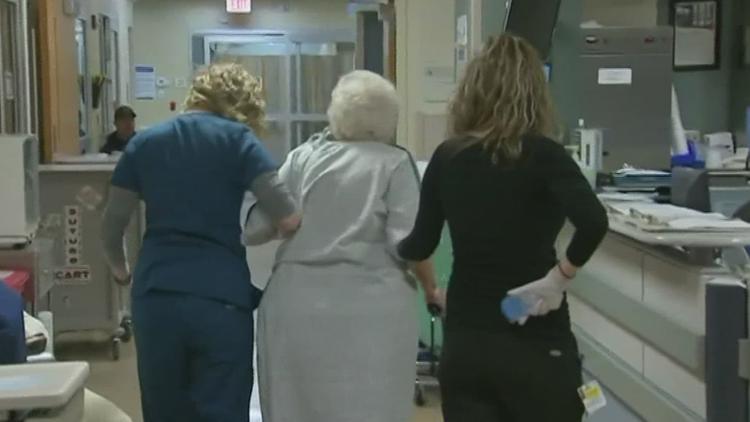 Despite the surge in COVID-19 cases, Dr. John Goldman of UPMC that they are not seeing a high rate of hospitalizations and deaths among COVID-19 patients.
HARRISBURG, Pennsylvania — New strains of COVID-19 continue to emerge across the country.
The newer ones lately are BA.4 and BA.5, new variants of omicron.
"What we're seeing are variants of Omicron that are more contagious than Omicron itself are starting to replace Omicron," said Dr. John Goldman, infectious disease expert at UPMC.
Goldman calls these strains Advanced Omicron. They're contributing to more COVID-19 cases across the country, with about 100,000 new cases a day.
"Because people have been vaccinated, because people have been infected before, we don't see the same level of hospital admissions," he explained.
Despite the rise in cases, he says hospitals are not seeing high death rates in COVID-19 patients.
Among the seven hospitals in the entire UPMC hospital system, they have just five cases of COVID-19 patients, according to Goldman.
That's immensely low compared to last winter's peak, when 300 COVID-19 patients were hospitalized.
However, he says they will continue to monitor these variants as they spread.
"We are monitoring the number of people with cases who have had some form of infection and we are monitoring the number of people with severe infection," he said.
With what we've seen over the past three years, Goldman says COVID-19 is here to stay.
"The more people get vaccinated, the more people get infected, the more partial immunity there is in the population," he said. "It's going to start looking like a much milder disease and more and more like the flu."
Download the FOX43 mobile app here.
https://www.fox43.com/article/news/local/ba5-variant-central-pa-upmc/521-7f660c45-948d-48c7-81f2-0476d294944c COVID-`19 cases rise, Central PA hospitals aren't overwhelmed