Crystal Palace to ban fan after alleged racist abuse towards Son Heung-min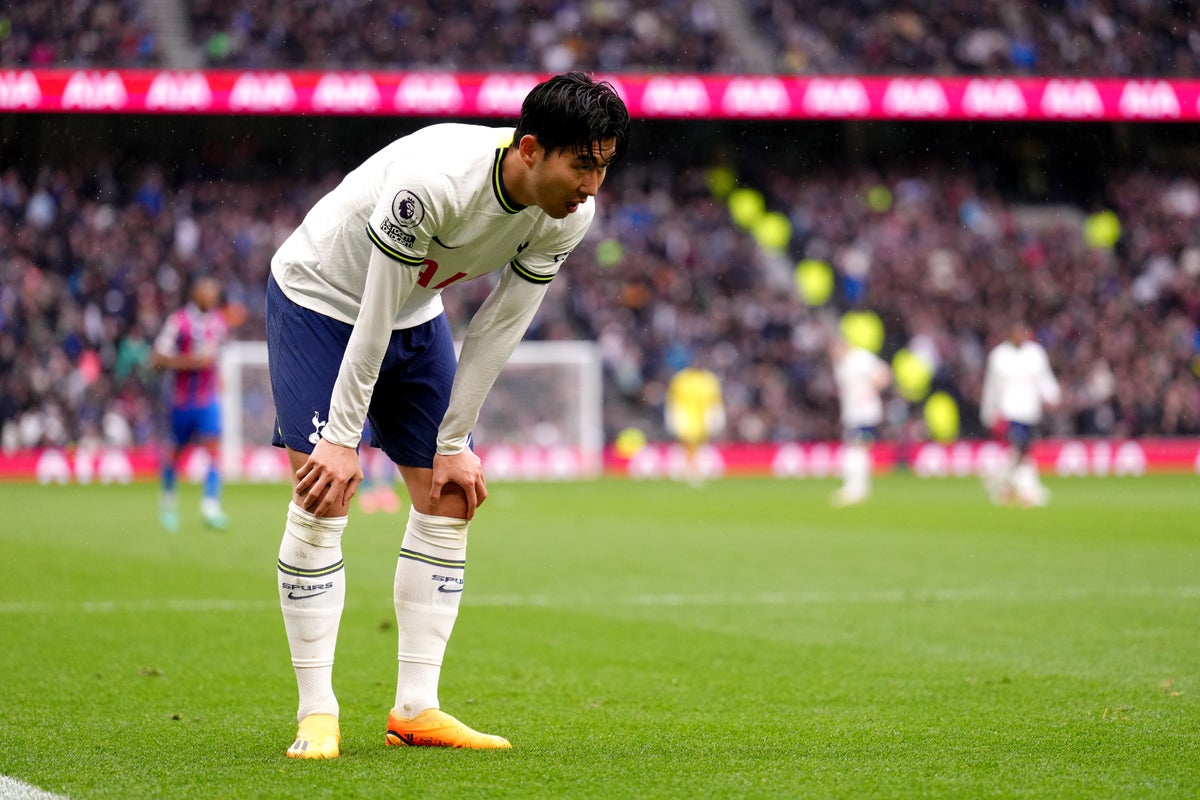 Crystal Palace have promised to ban a spectator who is said to have racially insulted Tottenham striker Son Heung-min during Saturday's game.
Footage circulated on social media of a man allegedly making a racist gesture towards Son in the away game at Tottenham Hotspur Stadium.
The incident happened in the 89th minute of Spurs' 1-0 win when South Korea captain Son was replaced by substitute Arnaut Danjuma but had to go off the field and past the Palace traveling support.
A statement from the Palace said: "We are aware of video circulating online (as well as reports sent directly to us) of a person at the away end at Spurs yesterday who appeared to be making racist gestures towards Heung-min Son.
"Evidence has been shared with police and if identified he faces a club ban. We will not tolerate such behavior at our club."
A statement from Tottenham read: "We are aware of an allegation of racial abuse made by Heung-min Son during yesterday's game.
"Discrimination of any kind is despicable and has no place in society, our game and our club.
"We are working with the Met Police and Crystal Palace to investigate and identify the individual involved.
"We will do everything in our power to ensure that if found guilty the person receives the harshest measures – as was done earlier this season when Son suffered a similar racial abuse at Chelsea."
Tottenham supporter group Spurs REACH, which stands for Race, Ethnicity and Cultural Heritage, wrote on Twitter: "Why oh oh why do adults these days think this is an acceptable way to behave towards another human being?
"We sincerely hope that Crystal Palace Football Club will identify this individual and ban him for life!"
Son was also subjected to racial abuse during a match between Chelsea and Tottenham at Stamford Bridge in August.
Chelsea suspended a season ticket holder indefinitely after footage surfaced on social media of a fan at the home game making a racist gesture towards Son in the 2-2 draw.
In March, prosecutors gave the Chelsea supporter an order banning him from attending live football games for three years.